First some garden photos from early this season.  This is too easy: Prolixity awaits.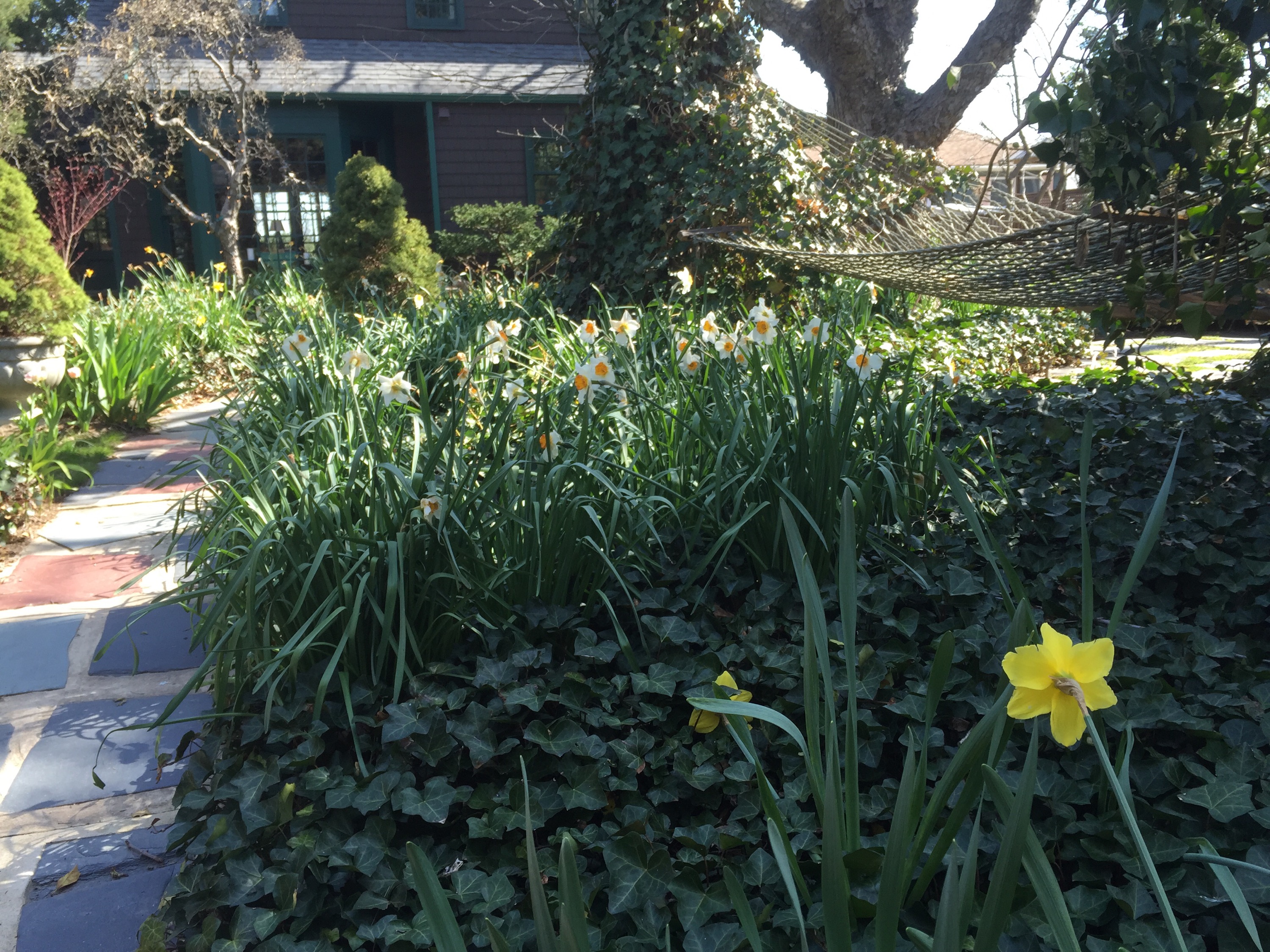 First daffs.  They've been giving us pleasure for almost thirty years.
…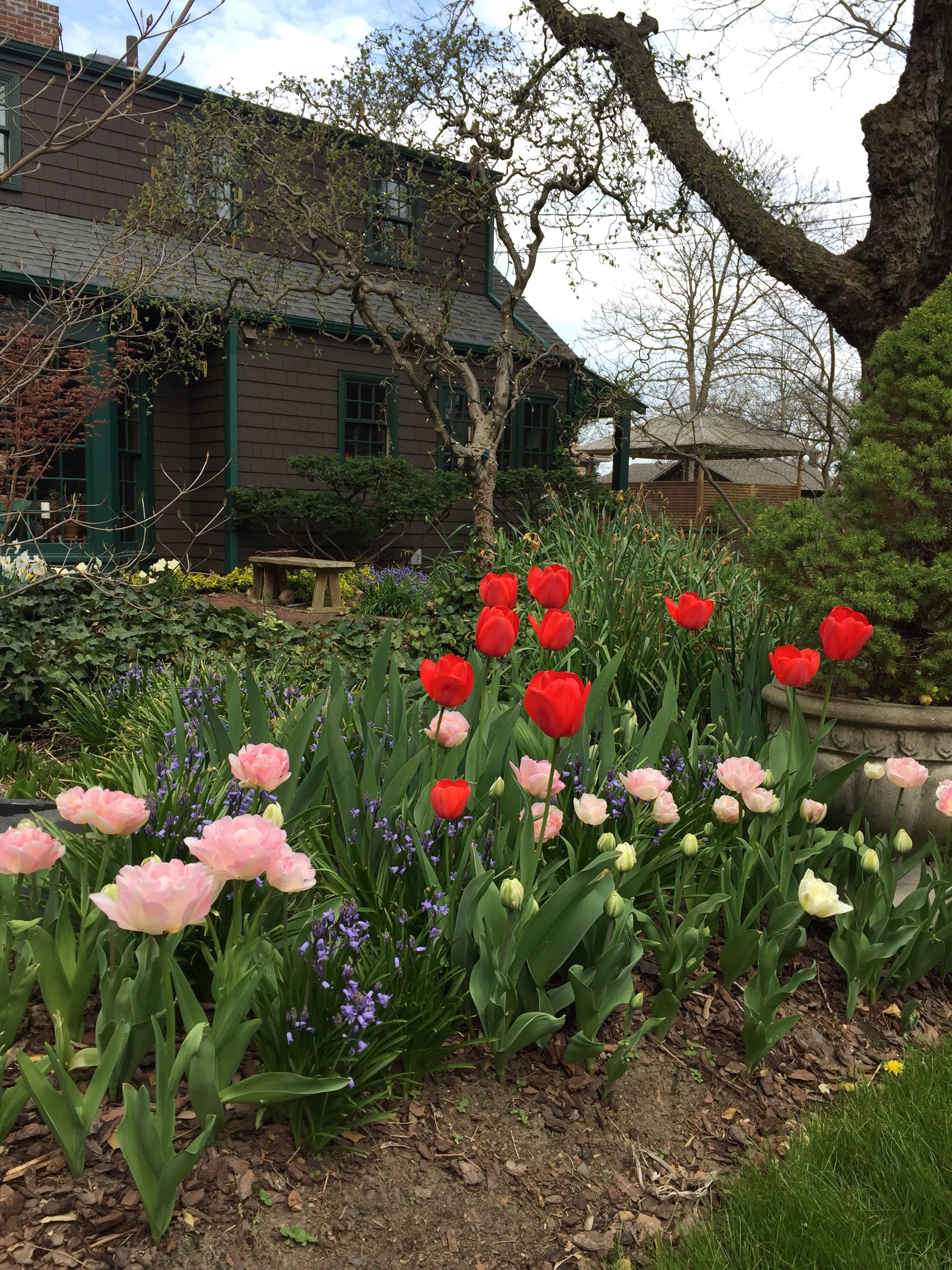 New peony like tulips add to the show.  Lucky bits of Spanish Bluebells showing.  They're everywhere.
…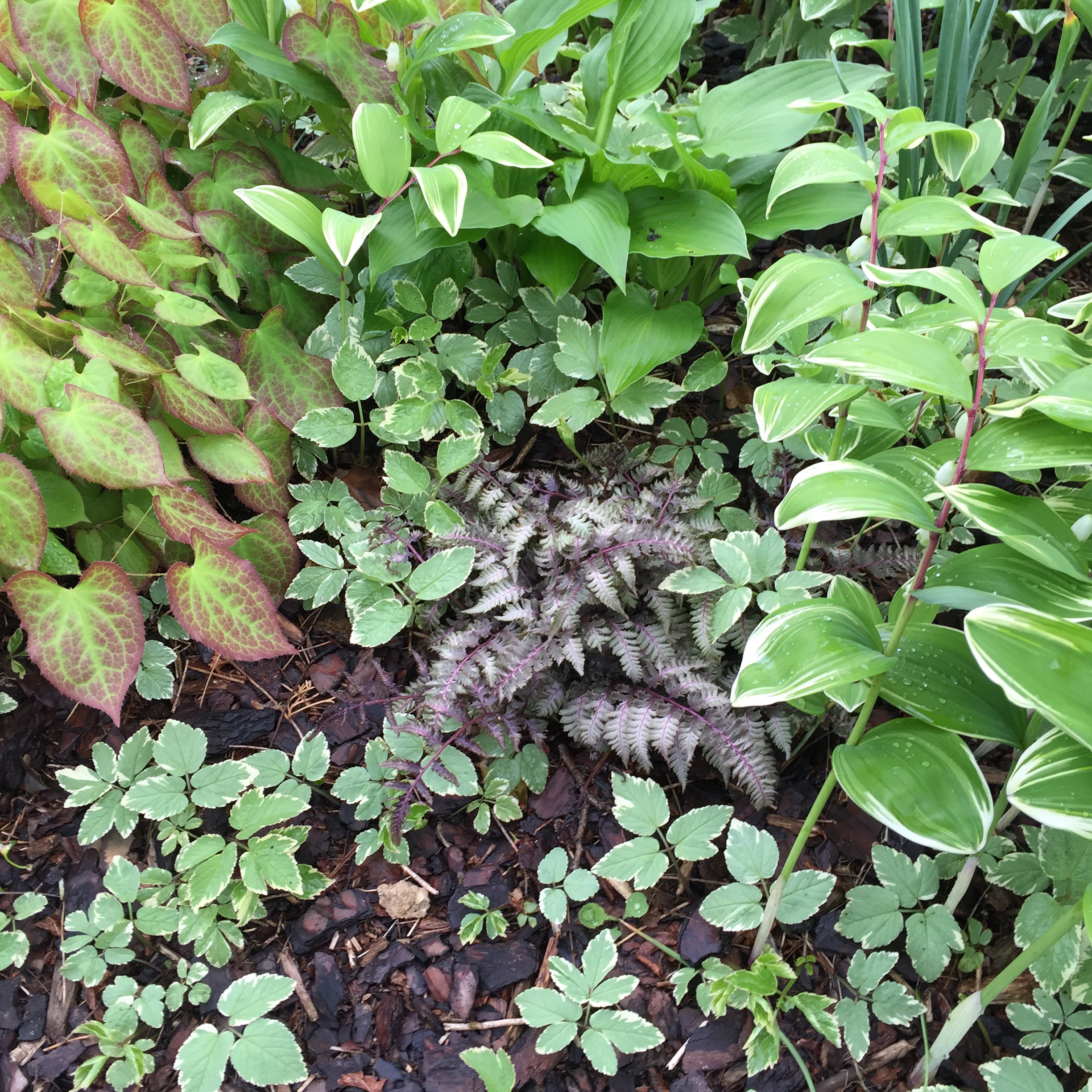 Survival of the aggressive.  Poor little painted fern doesn't stand a chance.
…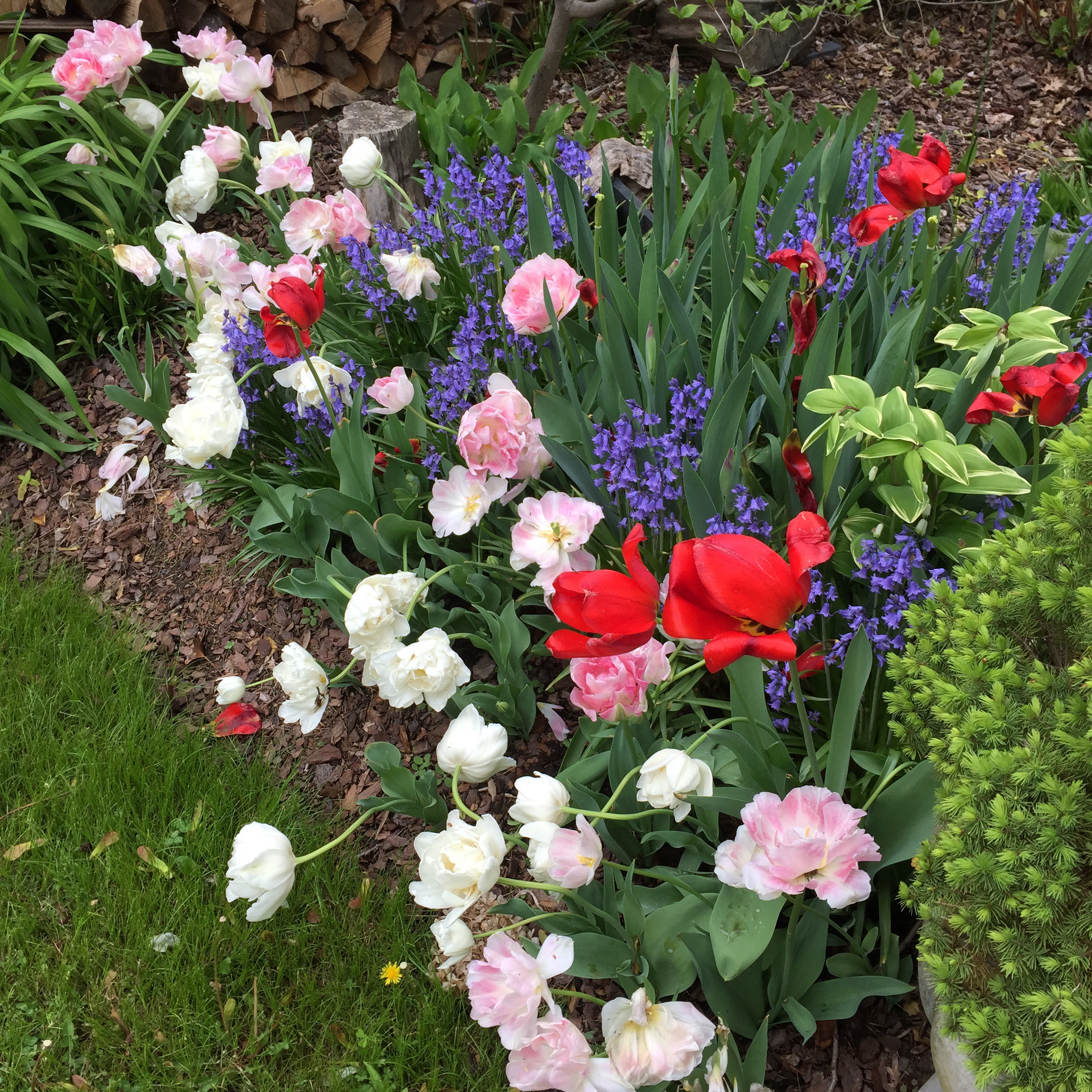 Glorious.  The mad abandon of Spring.
…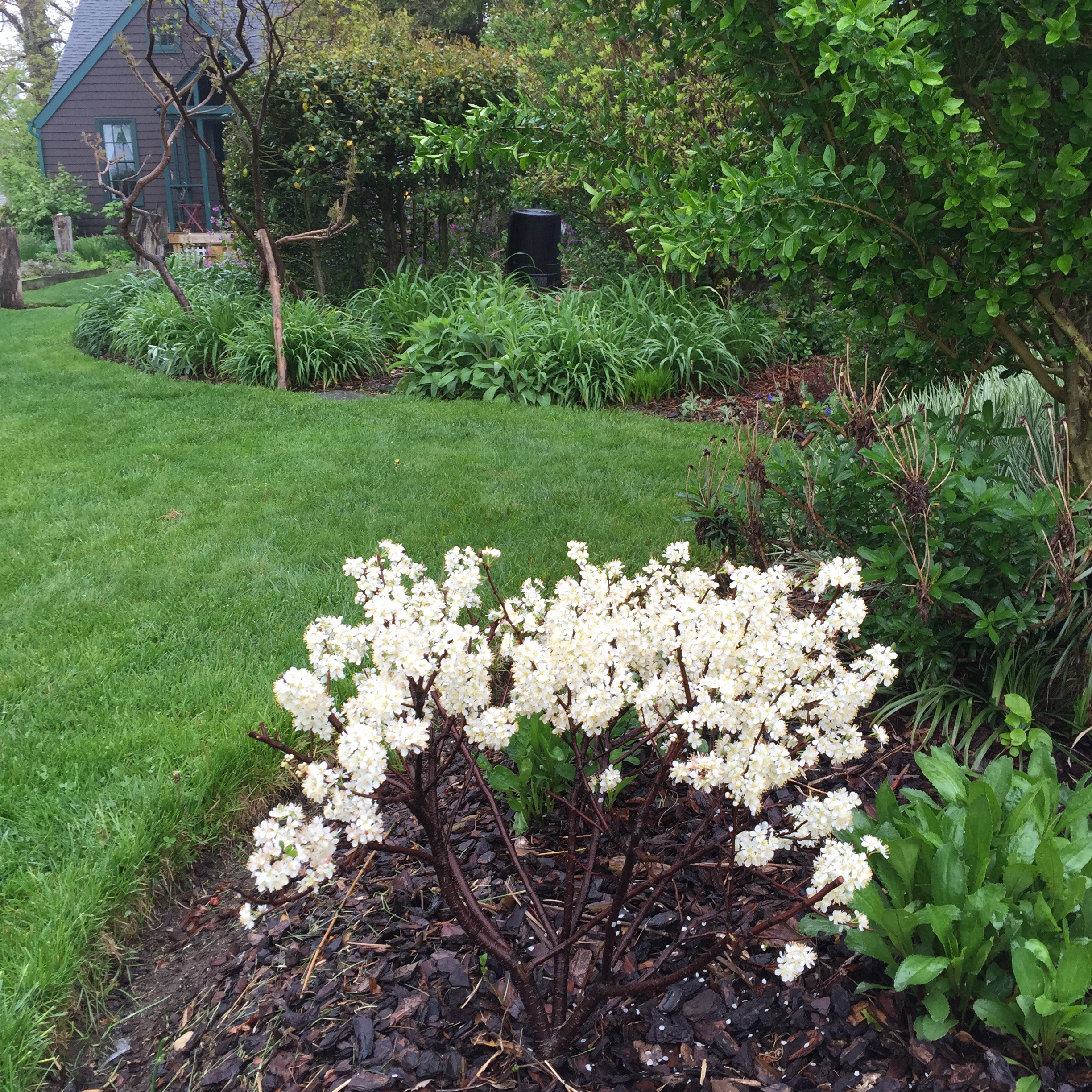 Beach Plum getting used to the neighborhood.
…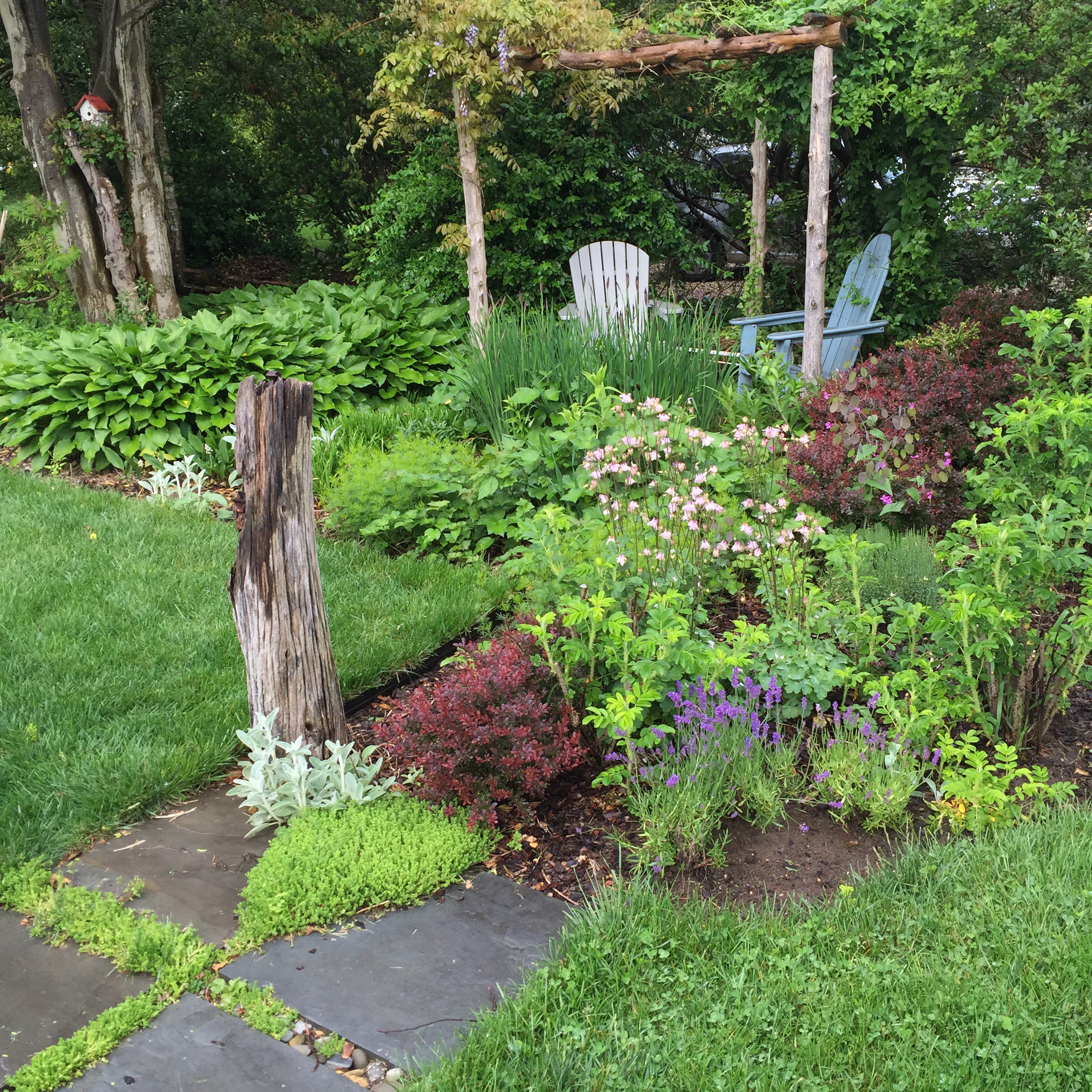 Looks semi-orderly.  Wait for the chaos of August.  And the bullying of the rosa rugosa.
…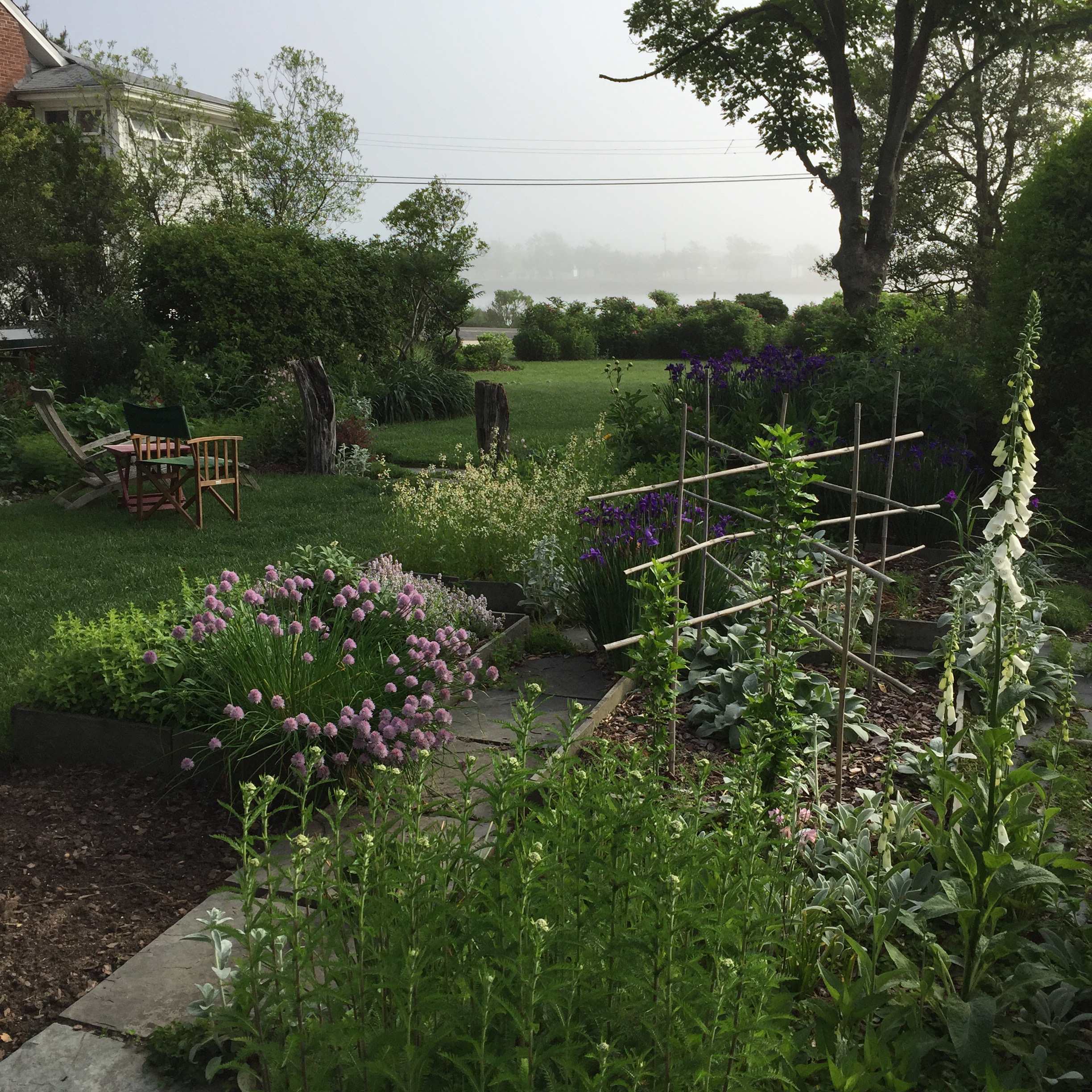 Mid Spring and too cool for tomatoes.
…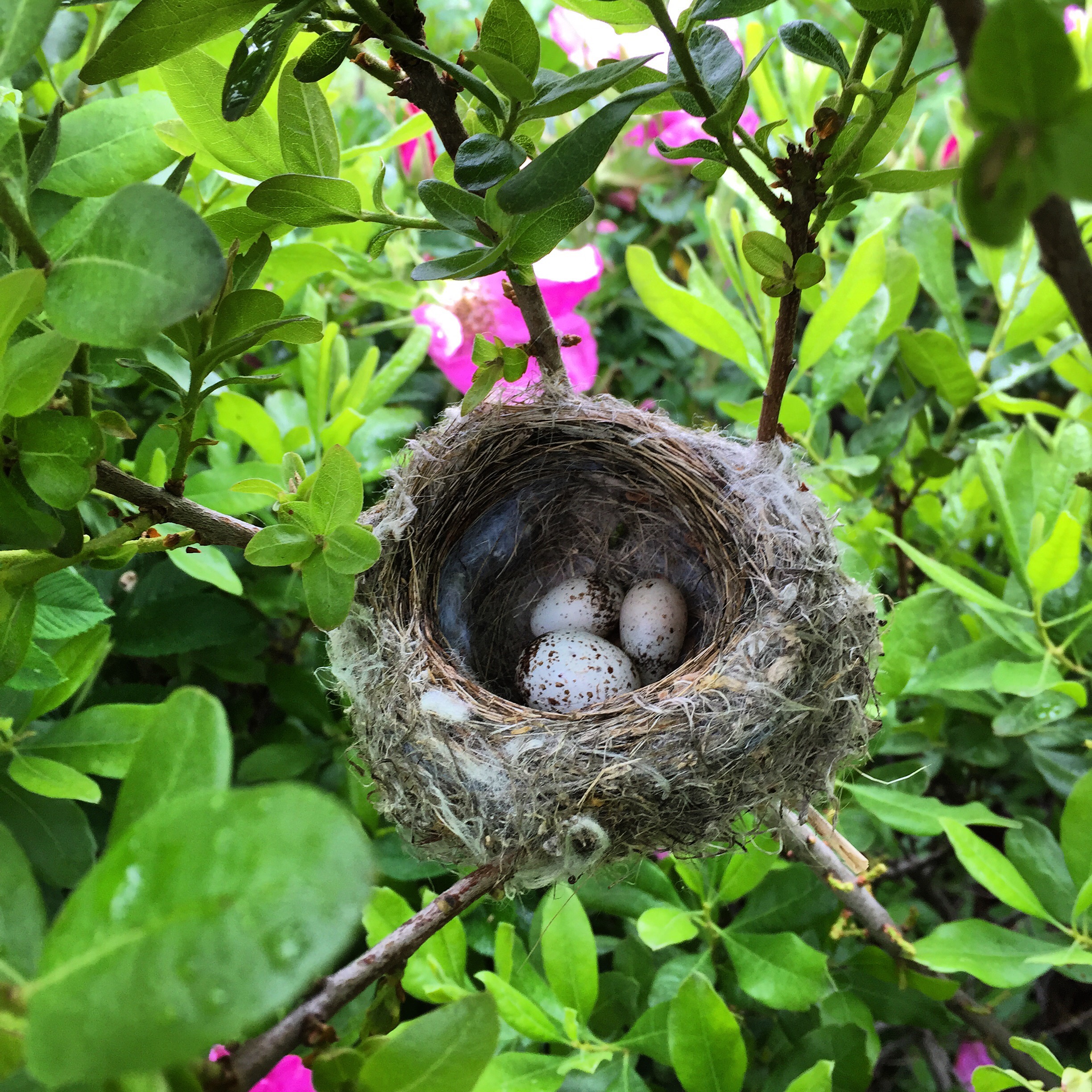 Pernicious Cowbird at work.  It didn't end well for the Goldfinch hatchlings.
To be continued.
Don't be too alarmed at the frequency of Posts.  I'm certain I'll revert to mean soon.
Thanks for coming along,
Russ