After a few week haul out for bottom and topsides paint, Sjogin is back where she belongs.  A week or so of swelling has her as tight as she was before the haulout.   Which means that she always takes a bit of water as she's just over sixty years old.
Here are two videos of a slow sail last week and a series of pics of recent launchings at Beaton's, all looking 'Beaton Fresh'.
So very grateful that I can do this and share with folks who enjoy seeing our very tiny adventures.  Hope this provides a brief distraction from these difficult times.
…
Even with a clean bottom and no other boat wakes there are times when even this slow sailor finds it necessary to break out the sculling oar.  The no see ums found me at this point so it was time to resort to my ash breeze to travel the last hundred yards or so.
…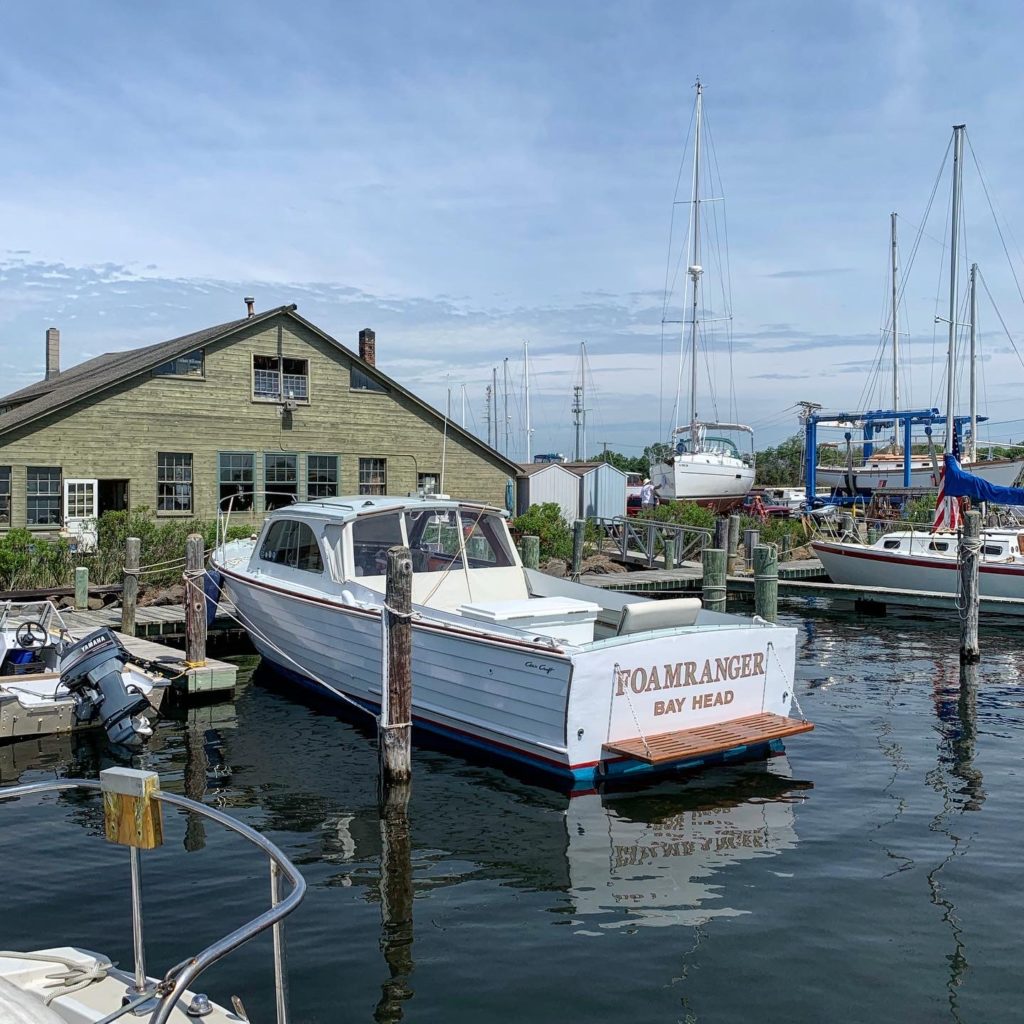 Foamranger is an elderly Chris Craft skiff that's been well cared for at Beatons for a long time.
…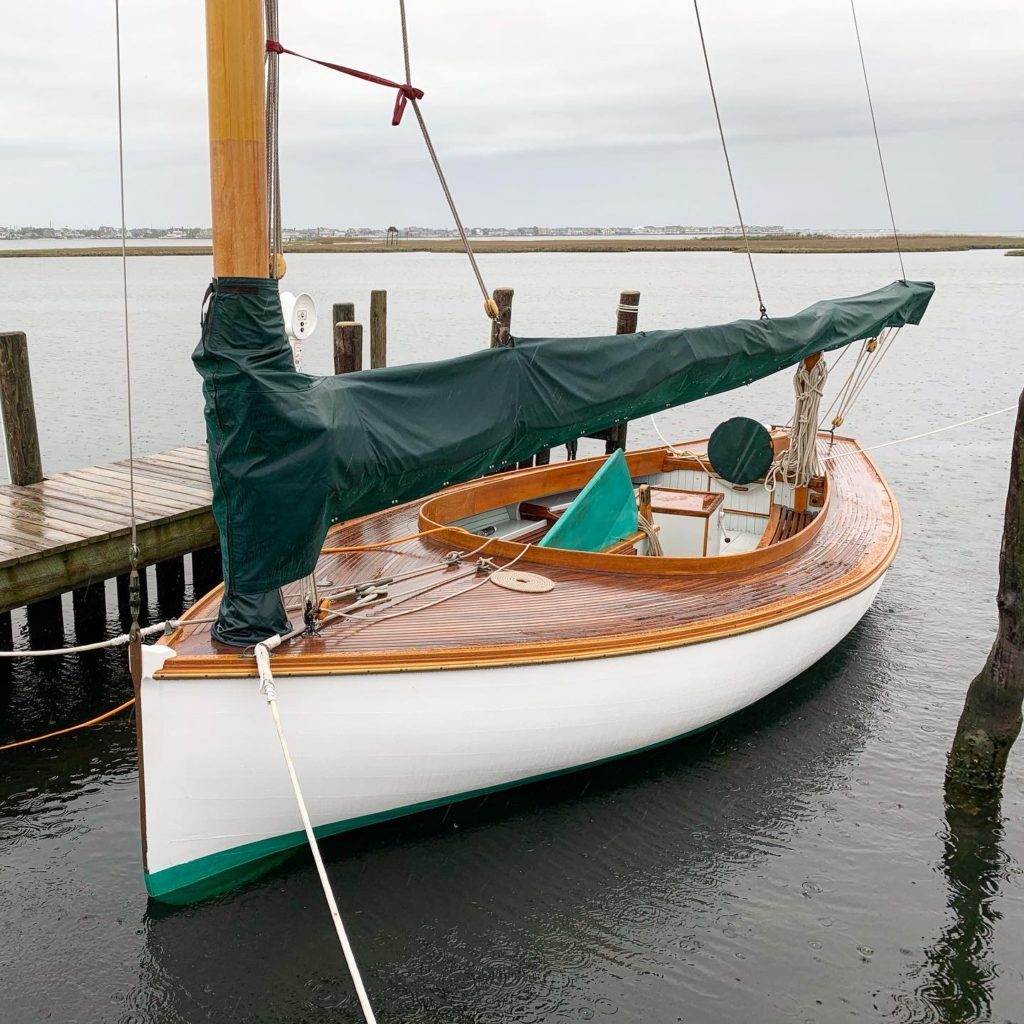 Myth looking ready for another season of sailing like it was done in the 1890's  She's a replica of the original late 19th century catboat.
…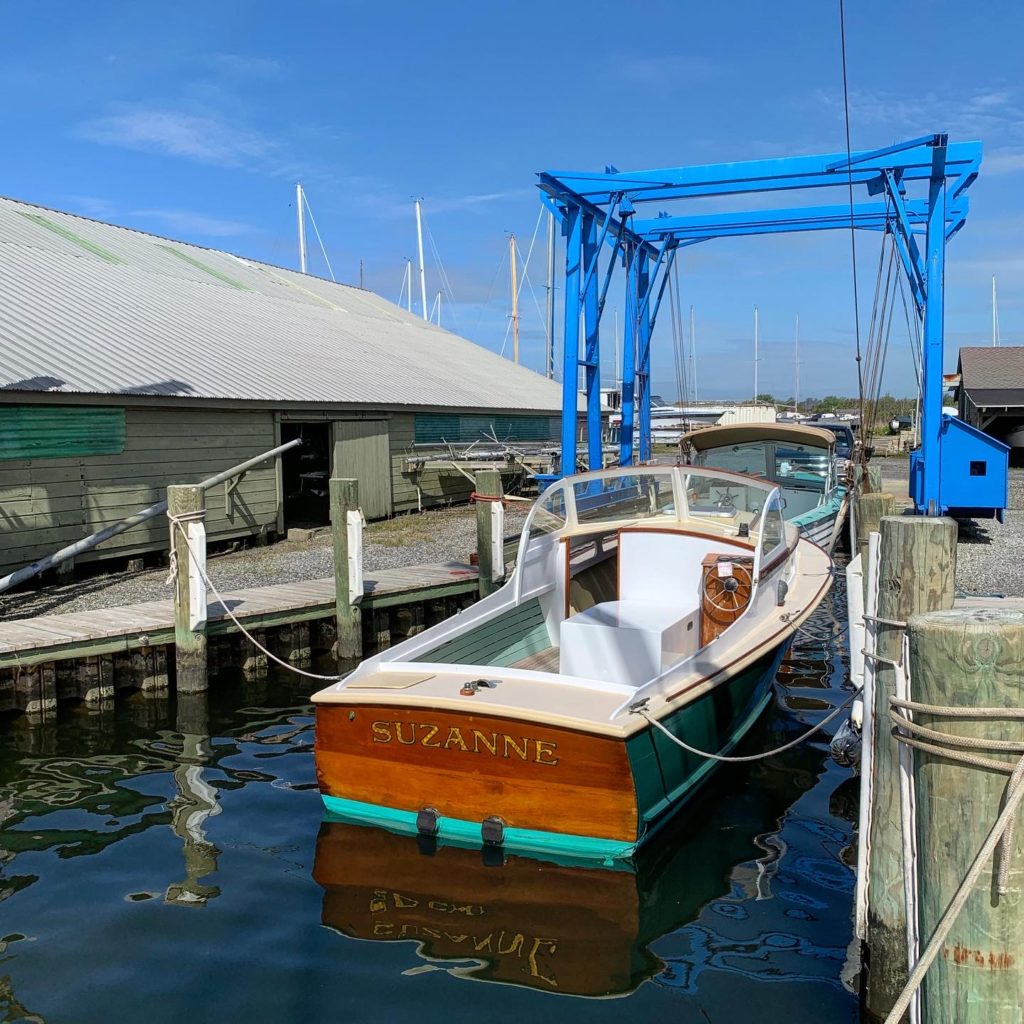 Here's Suzanne, the Beaton family boat.  She was built in Maine to serve folks on an offshore island.
…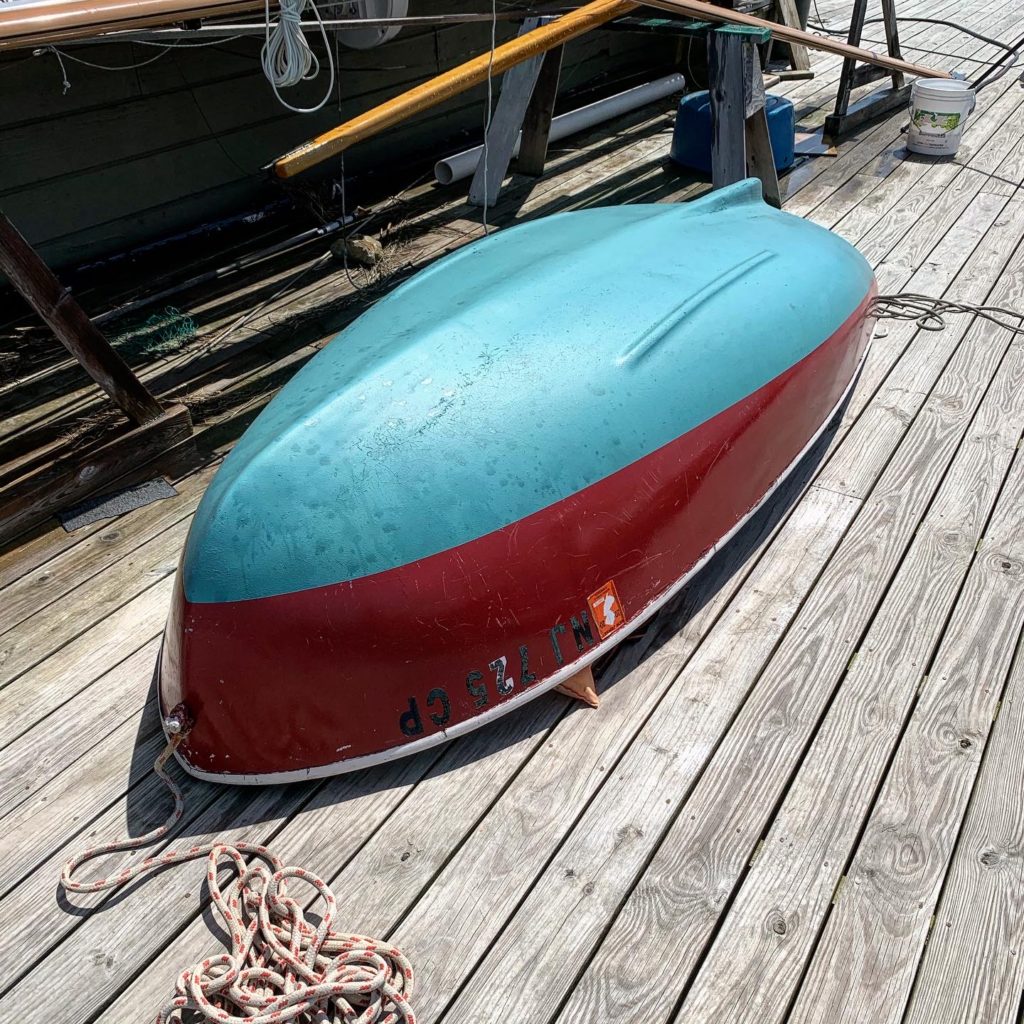 One of the Beaton yard workers Patrick's dinghy, ready for another season of messing about.  This very able boat was built in fibreglass by Cape Cod Shipbuilding Company.  Details here.
…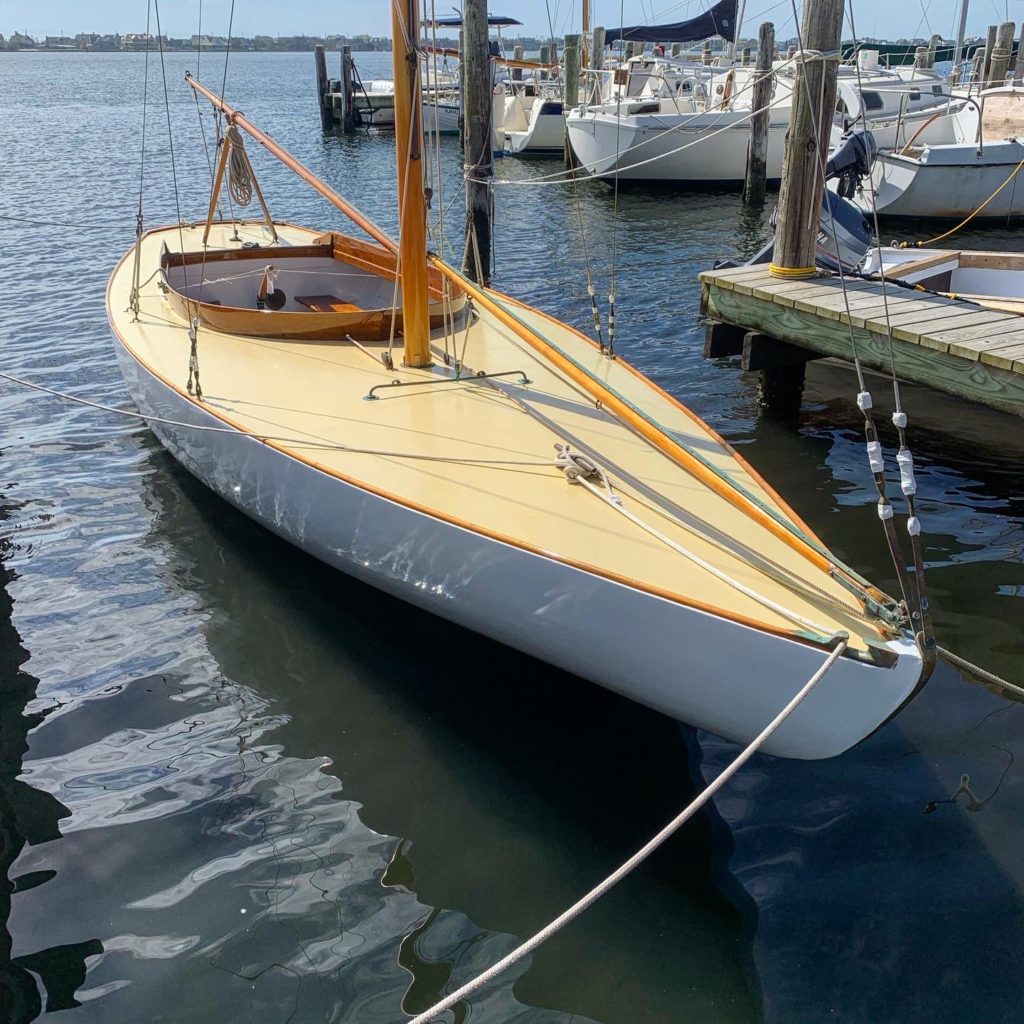 This is Quest, a Watch Hill 15 built by Herreshoff in the 1920's I believe.
…
Legend is one of Charles Hankins skiffs.  A very simple and handy boat for day cruising and such.
…
I expect we'll have some videos soon of Sjogin sailing a bit faster then as shown above.  Stay safe all and hold fast.