After a stretch of damp and cool weather, good painting conditions have finally arrived.  I have every expectation that Sjogin will be back where she belongs by this weekend and sailing next week.  It's been four weeks since the last fire and a sizzle down below and even longer since the last sail.
More importantly, my local supplier of sausage bread has resumed production and I have a loaf just waiting  for a cool enough morning for a sizzle before the summer heat sets in.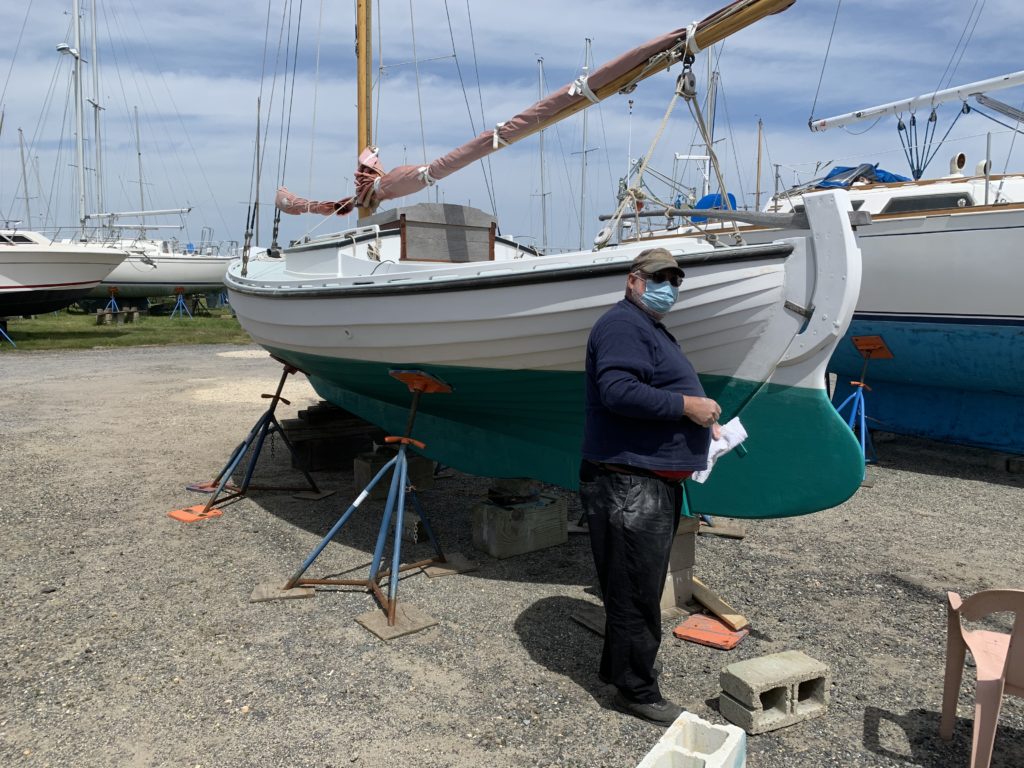 Here's Jeff wiping down the topsides prior to painting.
Topsides are sanded and ready for a coat of Kirby's finest semi-gloss white paint.  The bottom's been painted within a few inches of the waterline.  The final cutting in will be done after the topsides are done.
This session on the hard should keep her looking good till next spring.