And the first sail of this year and of new Spring we are supposed to be having.  Too dry and cold so far and precious little sailing water in the Bay.
Sjogin has been taking up nicely with just a slow weep here and there to keep the bilge sweet.  She hasn't been out in brisk winds yet but she seems as tight as ever.  (Touch wood.)
Enjoy the pics:
…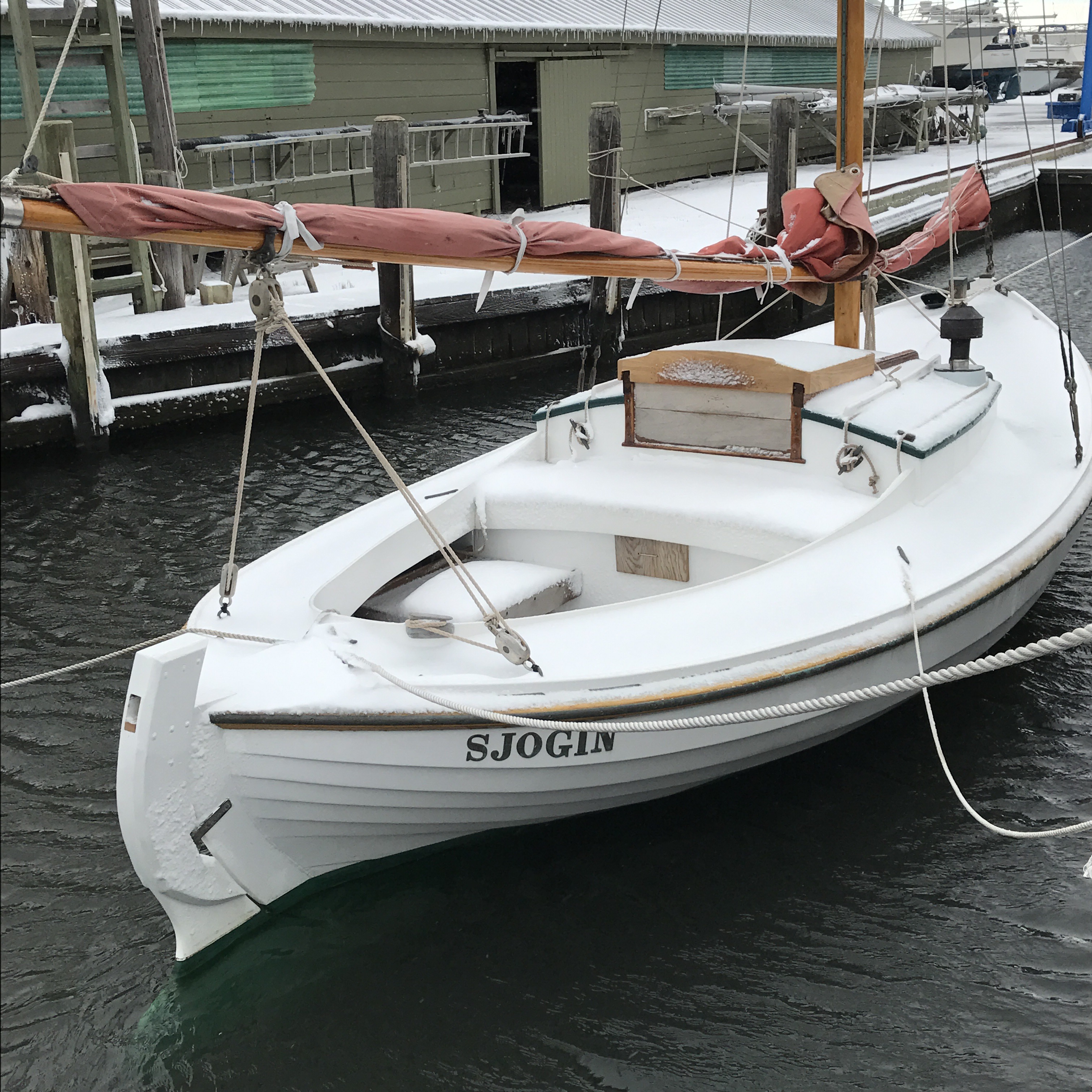 Not too much snow and ice this Winter but too little water. And when enough water too much or too little wind. At least the watches down below continued apace while waiting for Goldilocks conditions.
…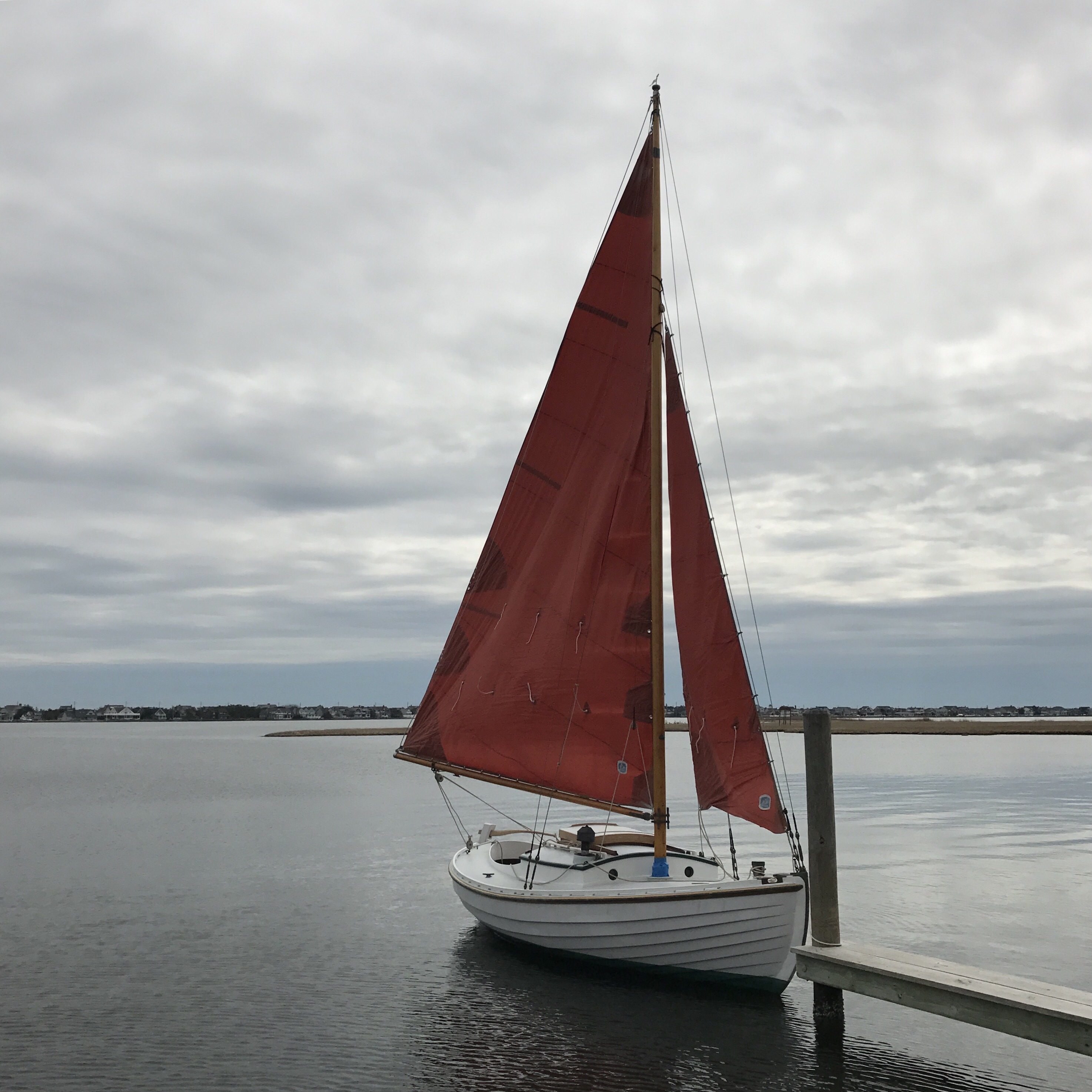 Ready to go.  Always a thrill to go on that first sail after a lay up.
…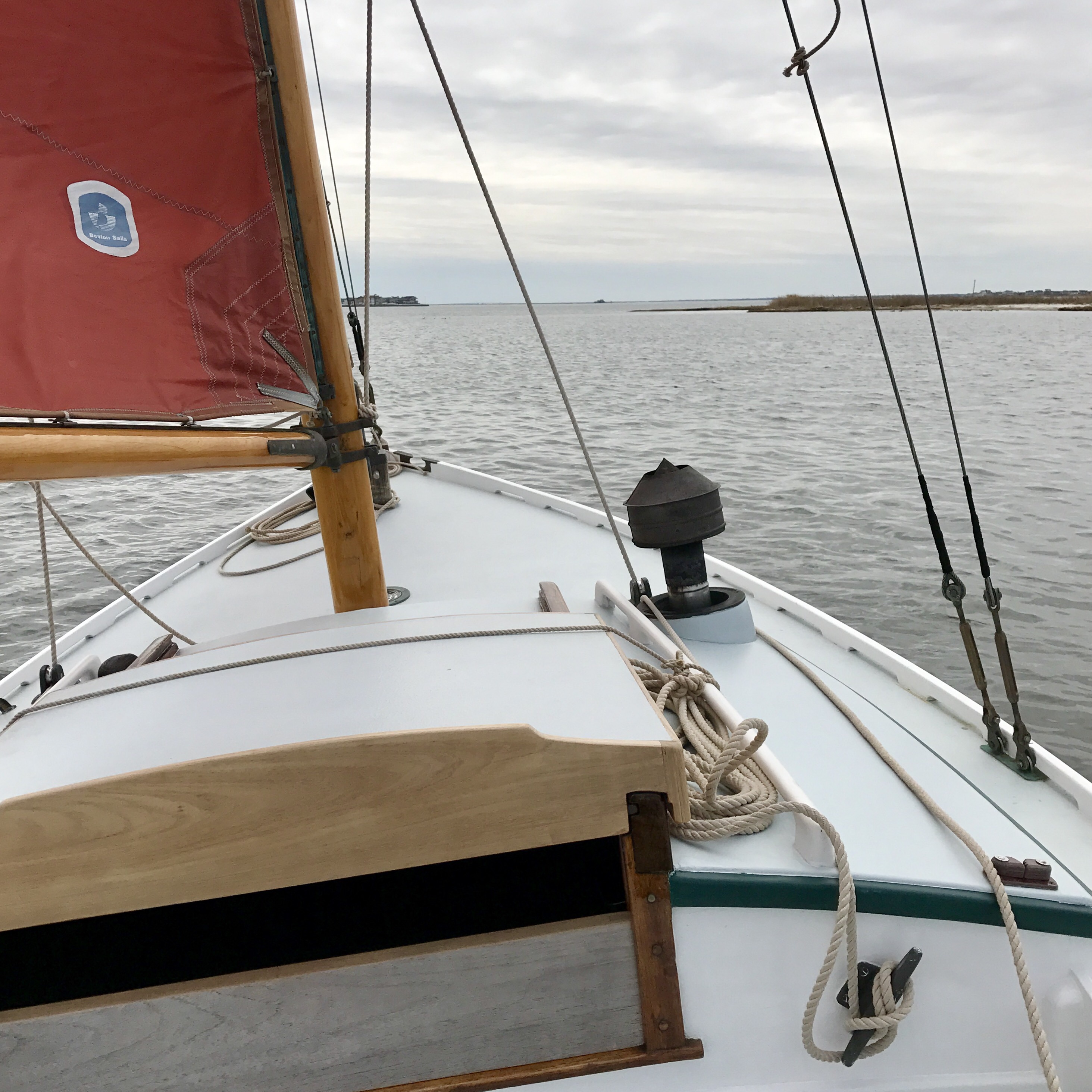 Slipping along nicely with Swan Point ahead.  The higher Charlie Nobel (stove pipe) draws well with very few puff backs once the fire gets going.
…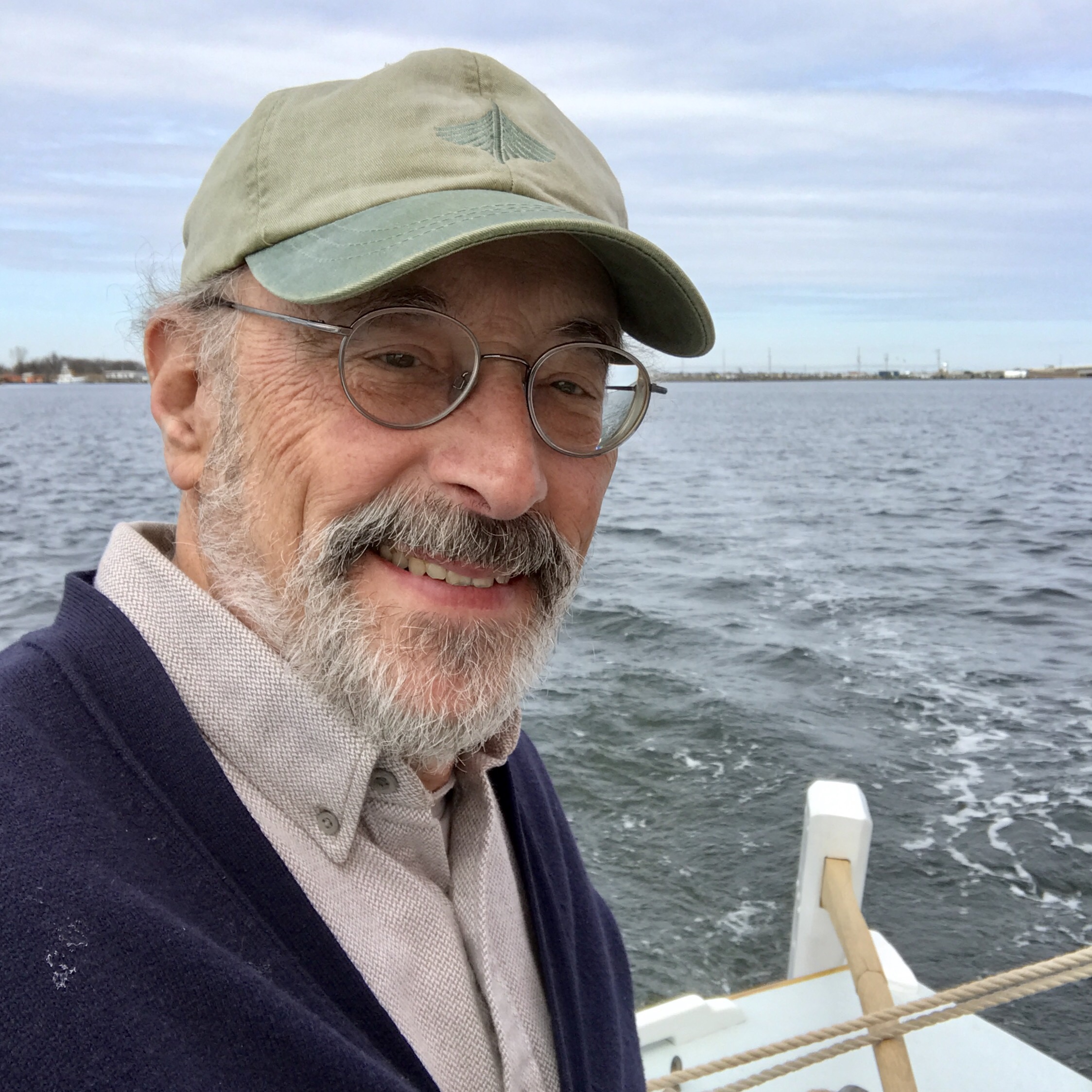 Your Happy Skipper at Paul Smith's new tiller.  Phil Bolger always held a longer tiller made a better helmsman.  We'll see.
…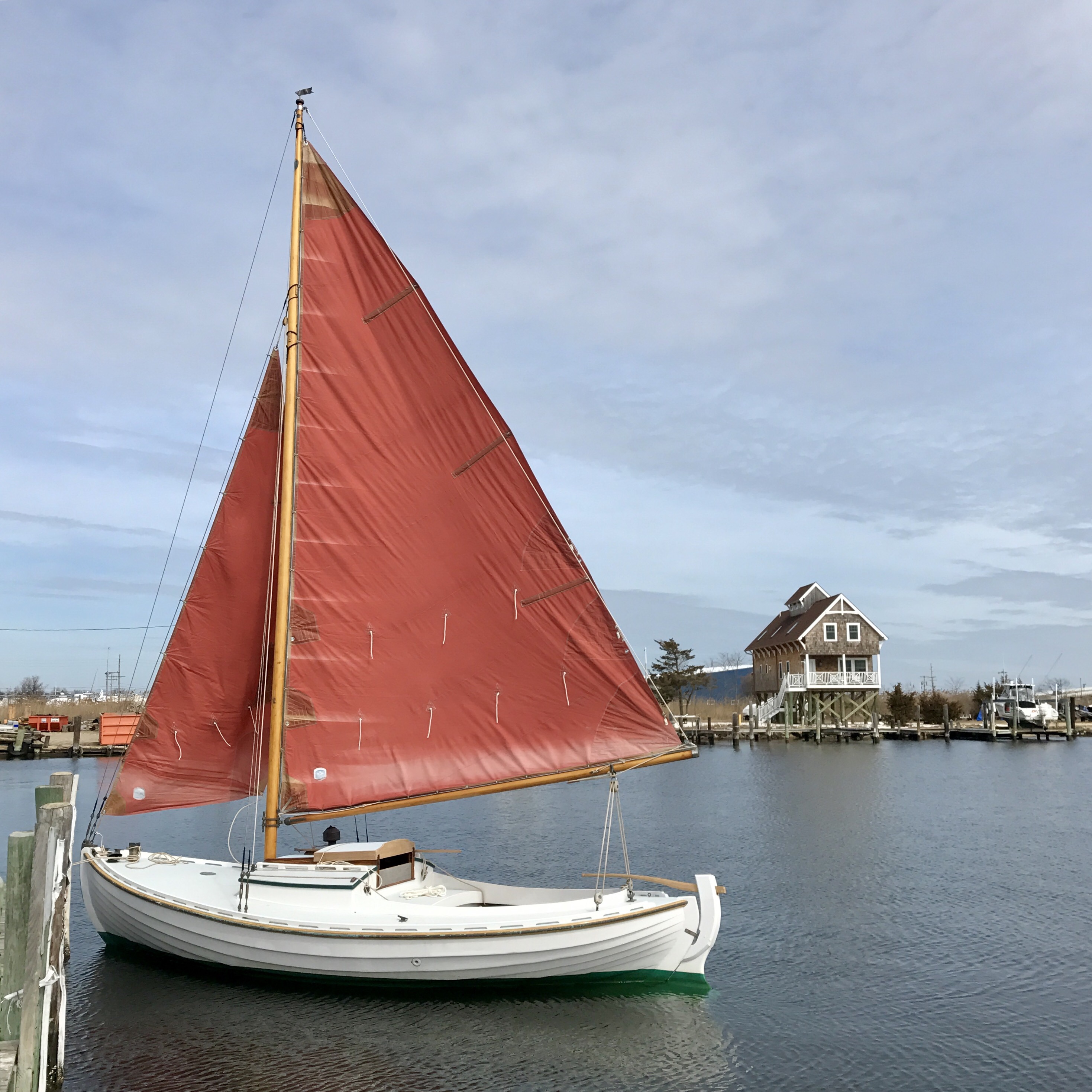 After two failed tries, one to fast and one too slow, I nailed the third. Need lots more practice.
…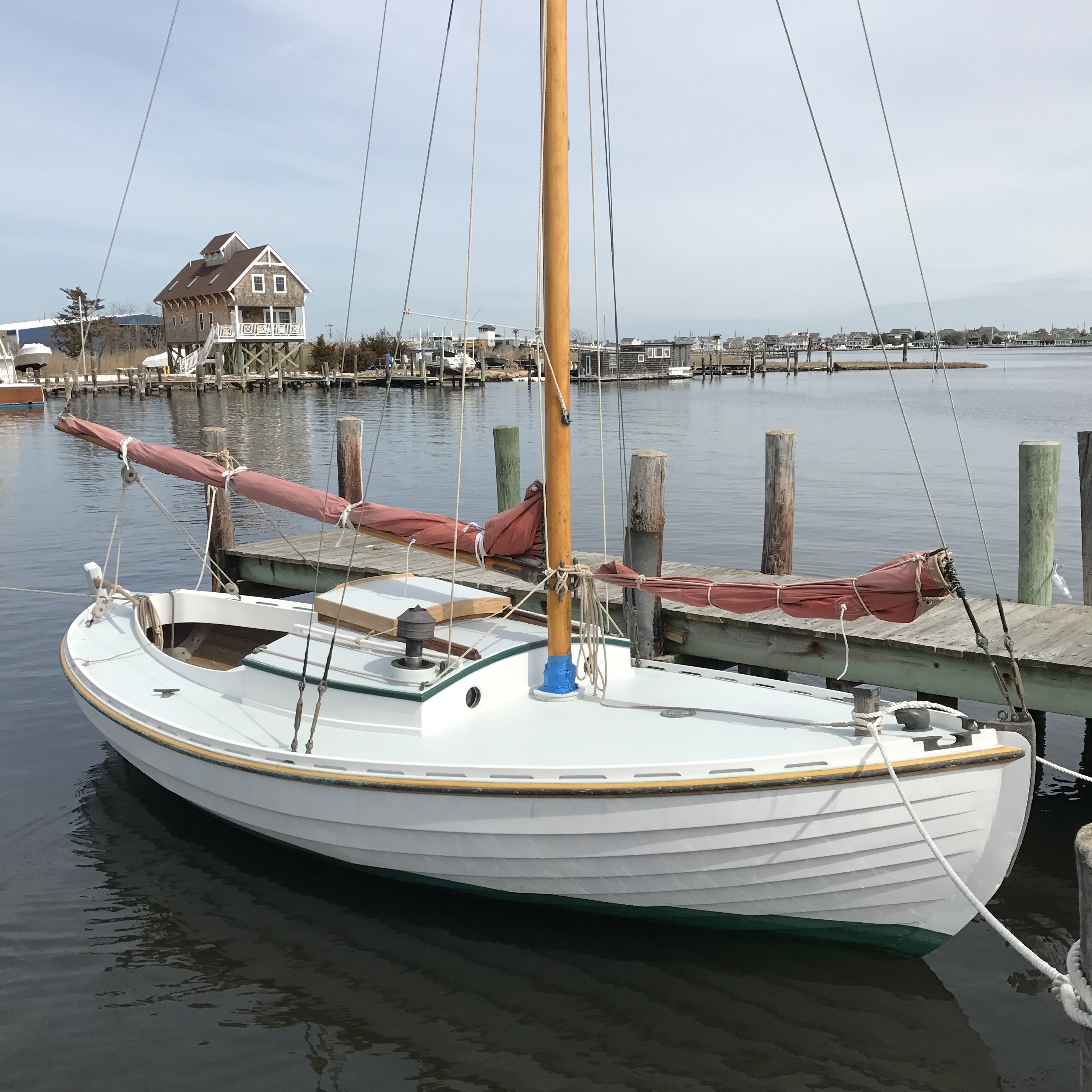 Back in her slip in the inspirational Summer position.  How many times have we seen this view.
…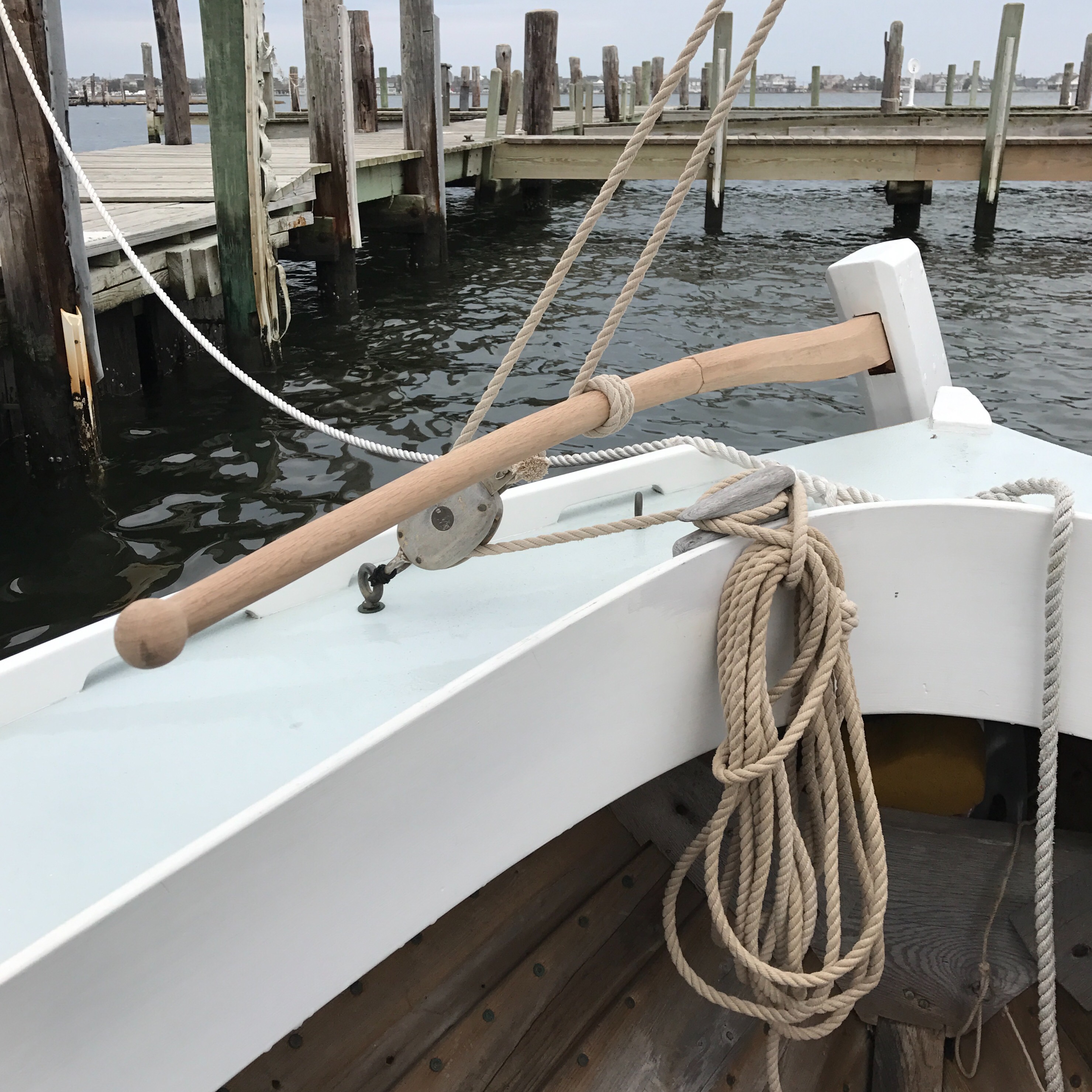 Sjogin's new tiller weathering a bit before final sanding and yes, varnish.  Think I'll sew a bit of leather on the tiller where it meets the blocks to delay the time when it gets worn and the varnish starts to go.
…
Snug harbor for the worst of the Winter.
…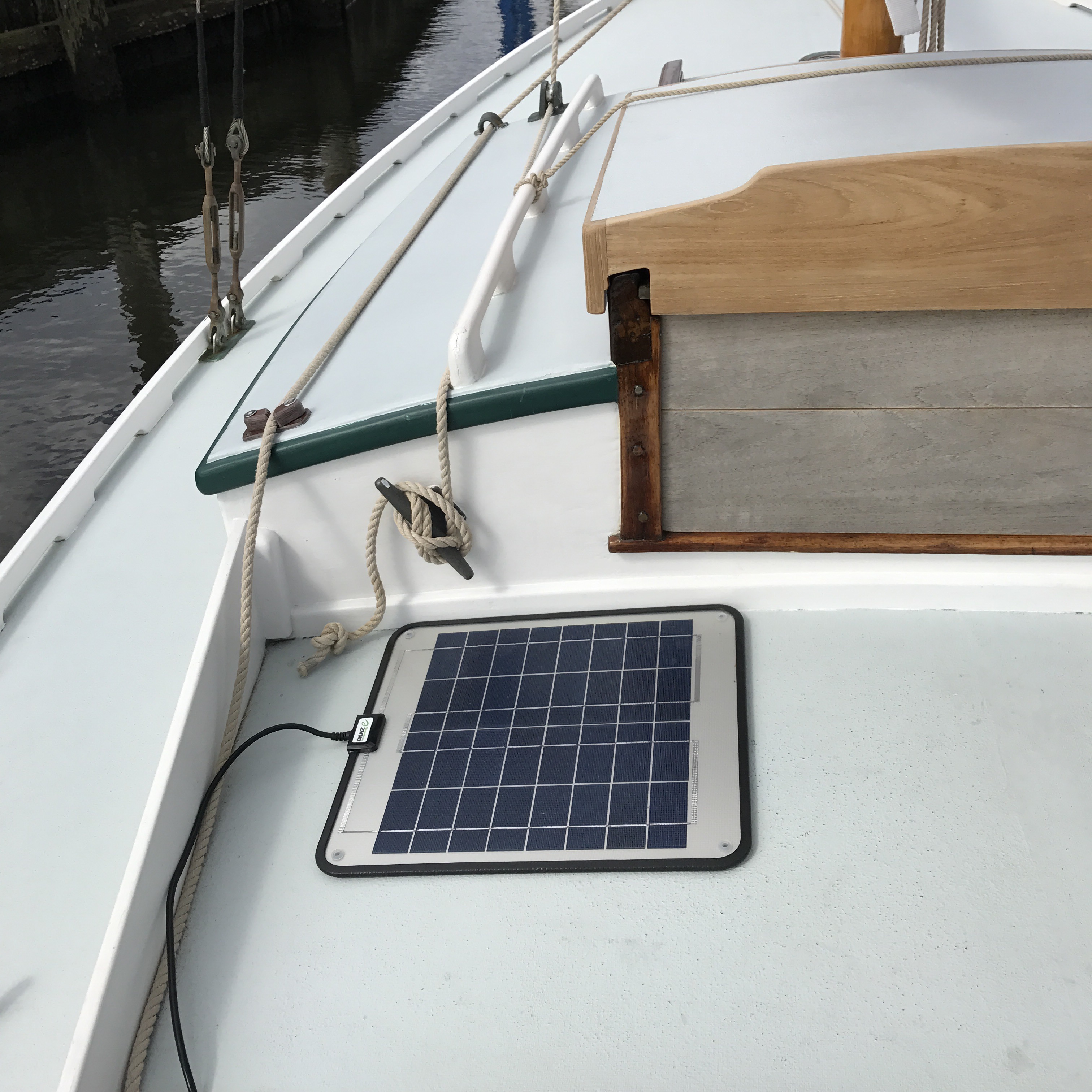 Thanks to Dave, Sjogin now has a solar charger. As a bonus, it plugs into a cigarette lighter/USB receptacle that can be used to charge phones and such.  Modern times.
…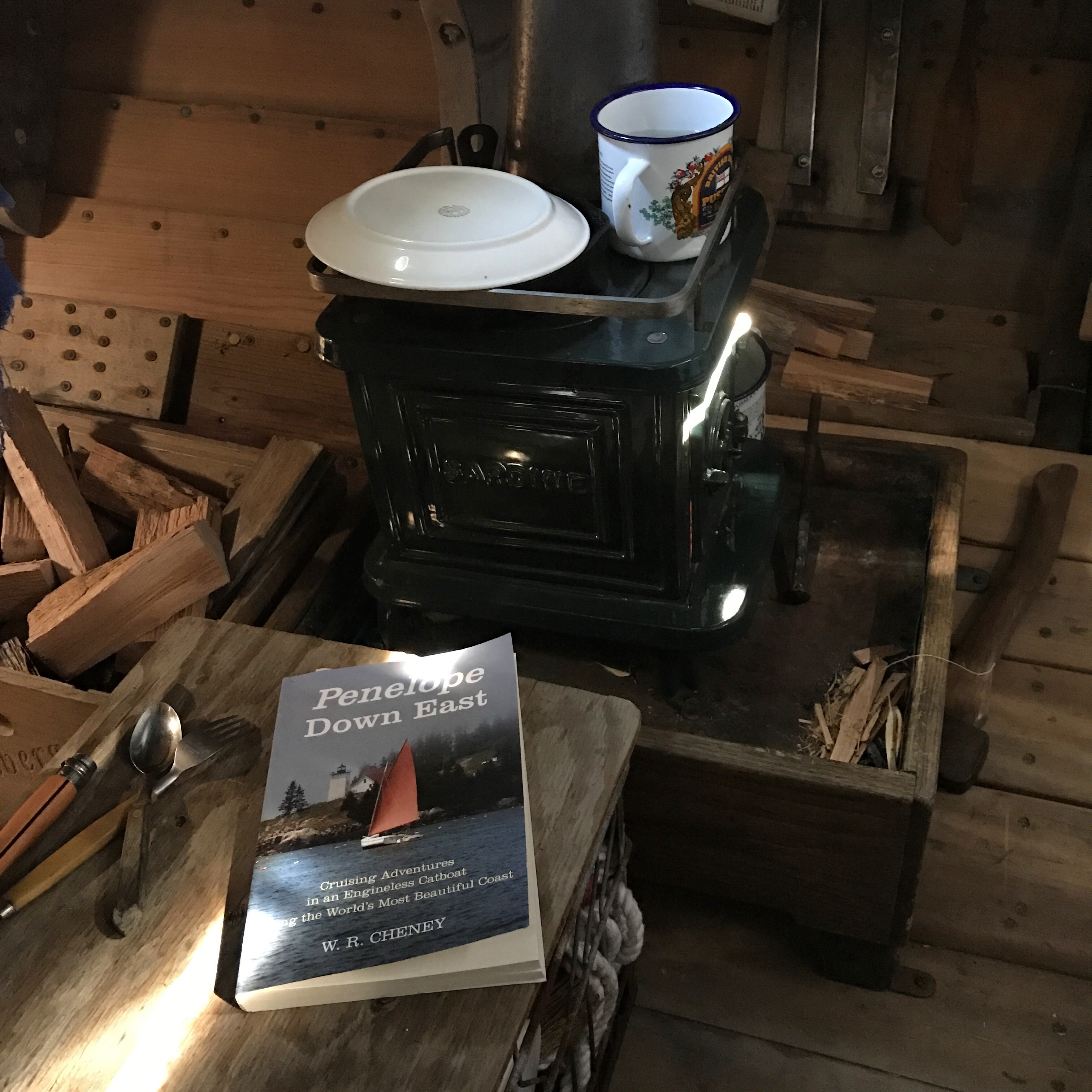 One of the new books down below this Winter.  Tales of engineless adventures Down East near where I occasionally play with Brother's boats.
…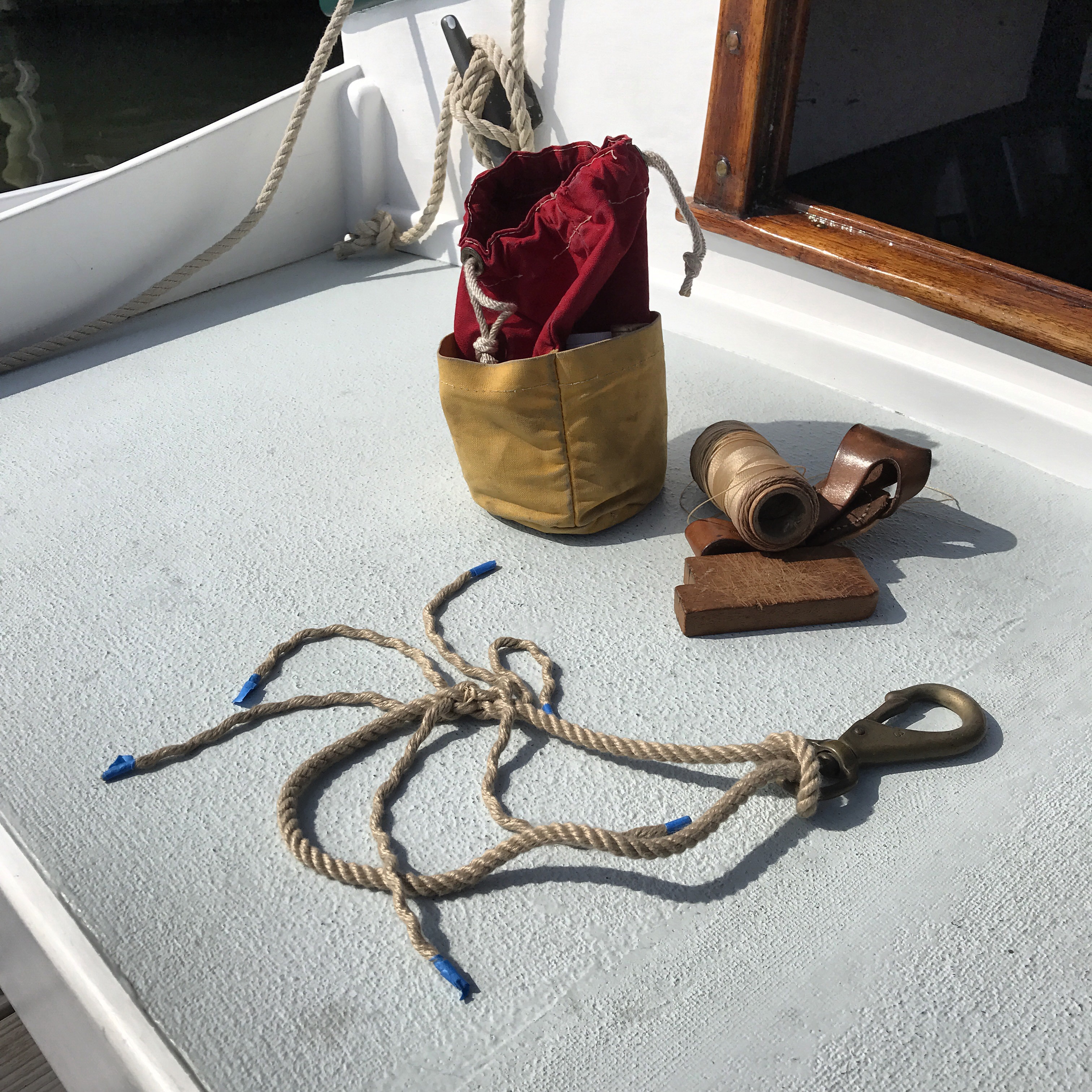 A bit of Bosun's work making a new strop for the jib tack.
…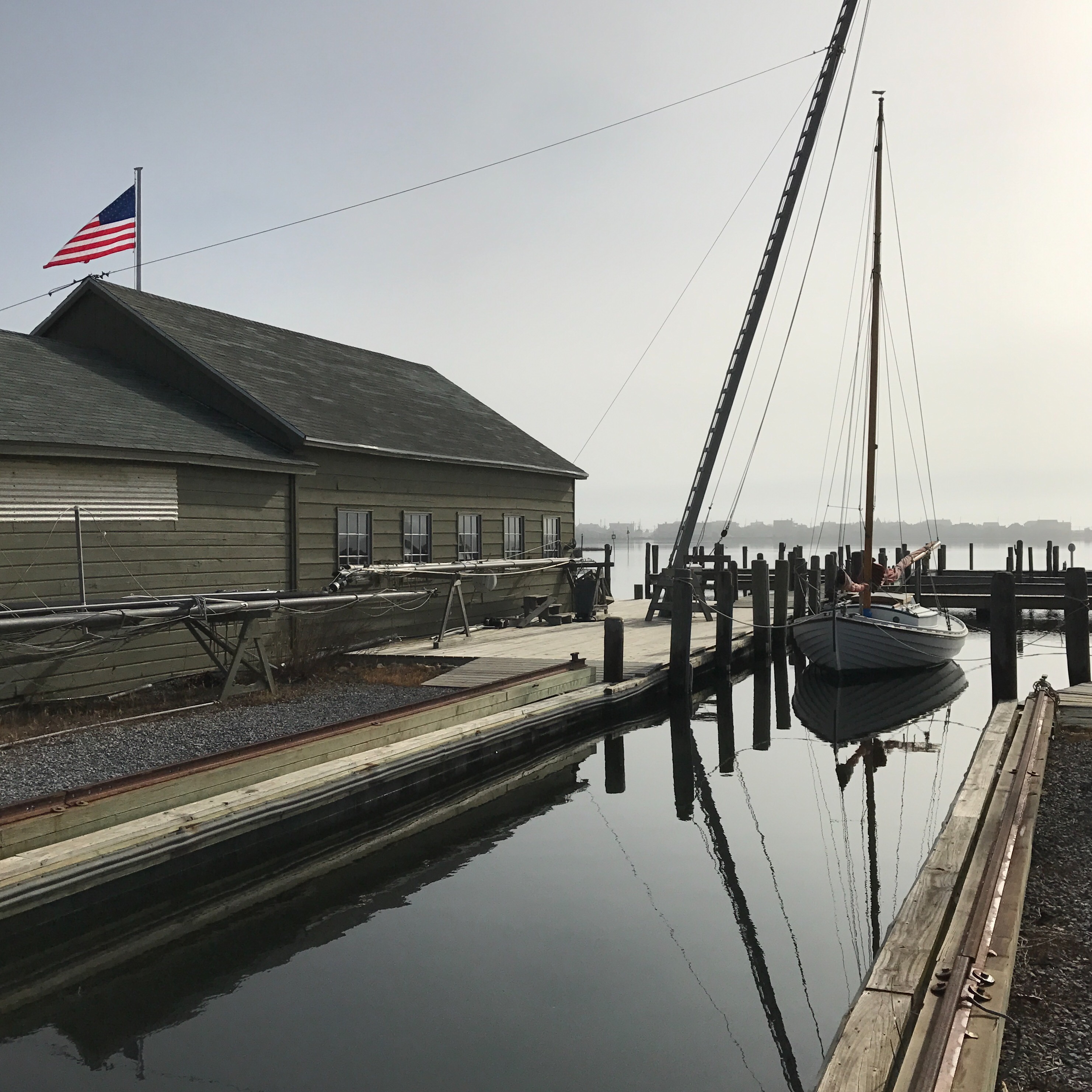 A quiet day at Beaton's.  Plenty of water but little breeze on deck.
…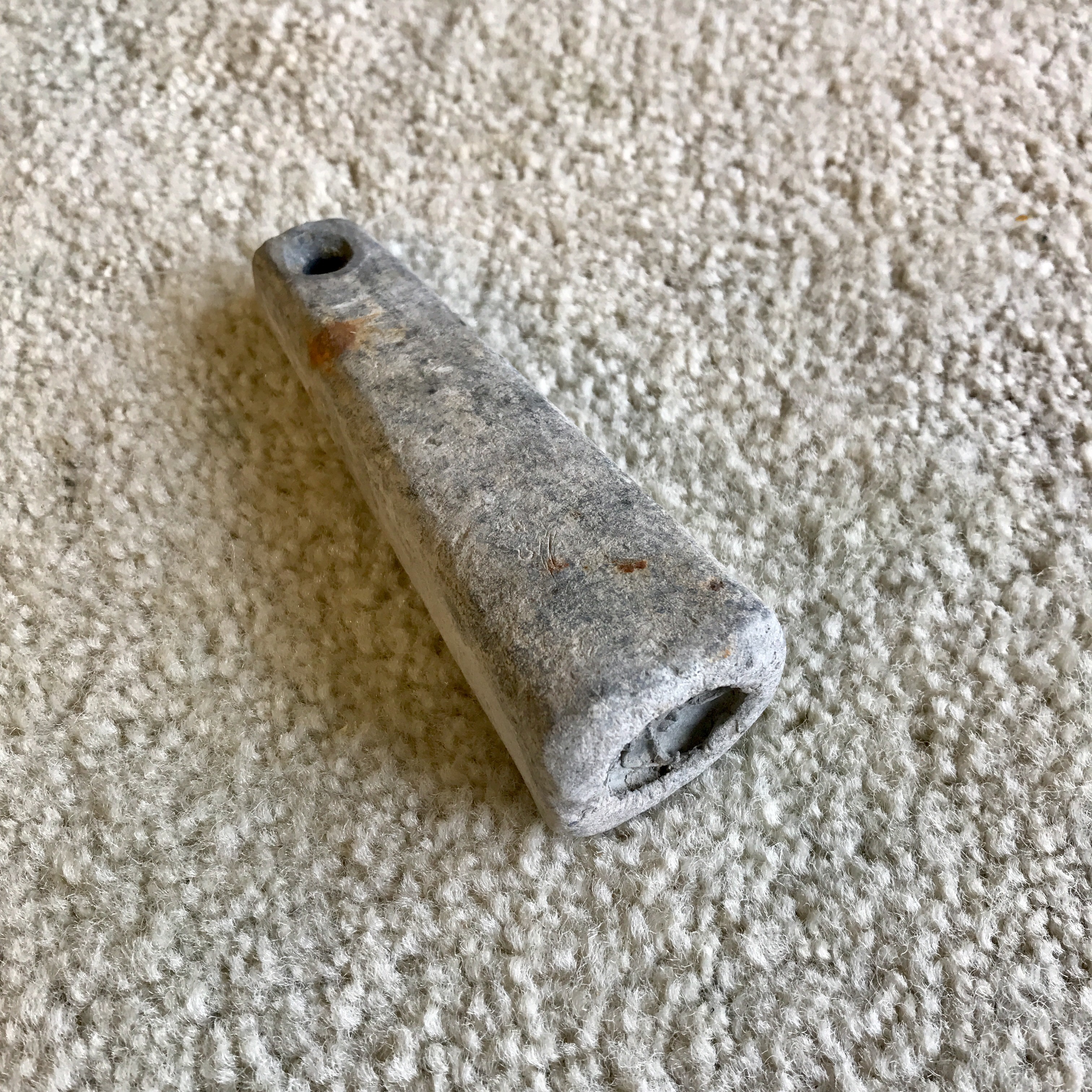 New sounding lead from a Bay legend by way of Paul.  I'll make this sounding line twelve feet long for deep Bay work.
Now that Spring seems to be slowly making her self known we hope to get out more often and perhaps sail farther afield.  Glad to have you all along for the ride.
Sail slow my friends.  And do write.
For those new here I keep up a public account on Instagram and Facebook that have more frequently posted pics and news.