And the first sail of this year and the bright, new Spring we are supposed to be having.  Too dry and cold so far and little water in the Bay.
Sjogin has been taking up nicely with just a slow weep.  She hasn't been out in brisk winds yet but she seems as tight as ever.  (Touch wood.)
Enjoy the pics.
…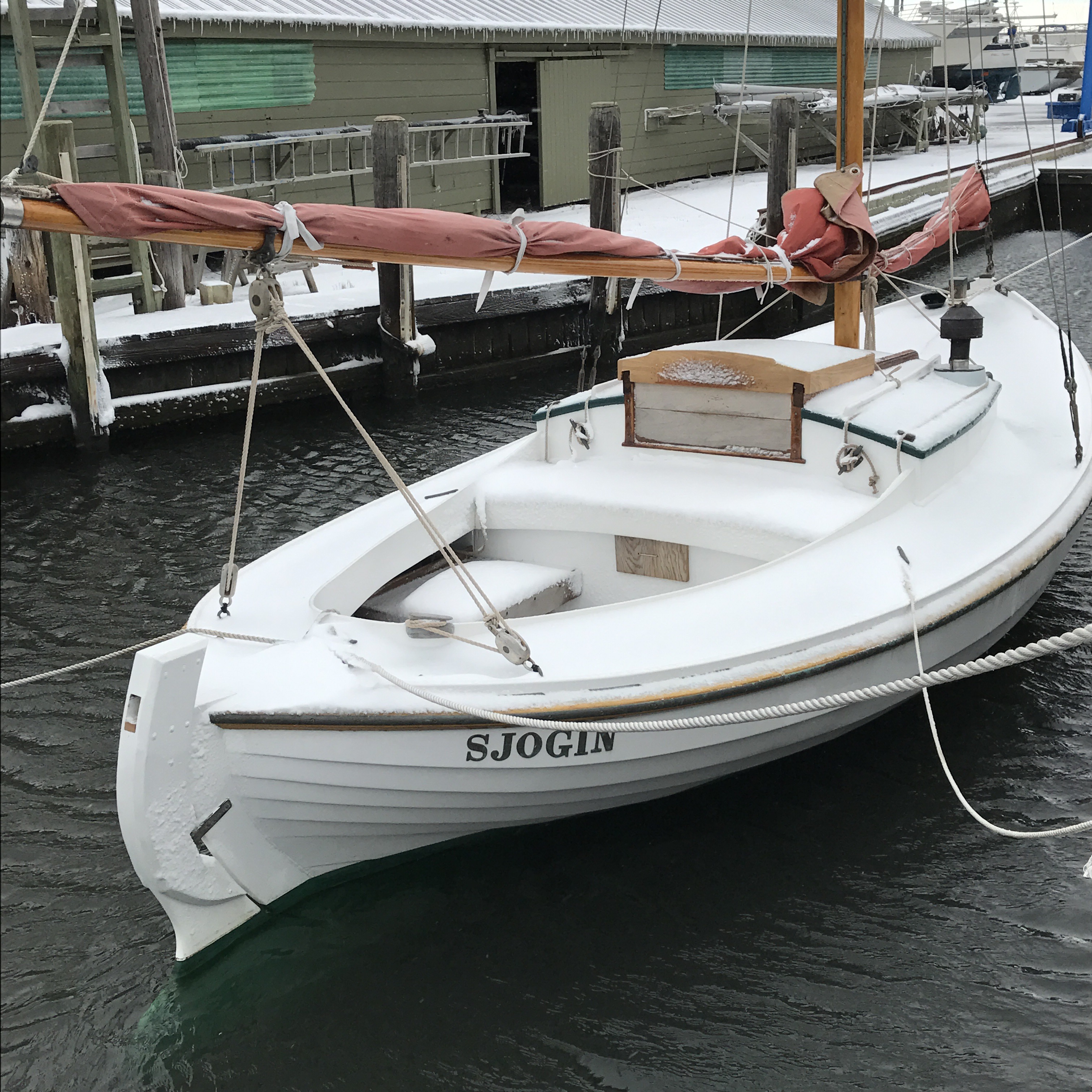 Last snow of the year on deck.  It makes the warmth from the stove just that much better.
…


View from the spar shed.  Nice spot protected from the northeast.  There's a greater chance of icing over in here but the protection's worth it.  (and little persistent ice this past Winter.
…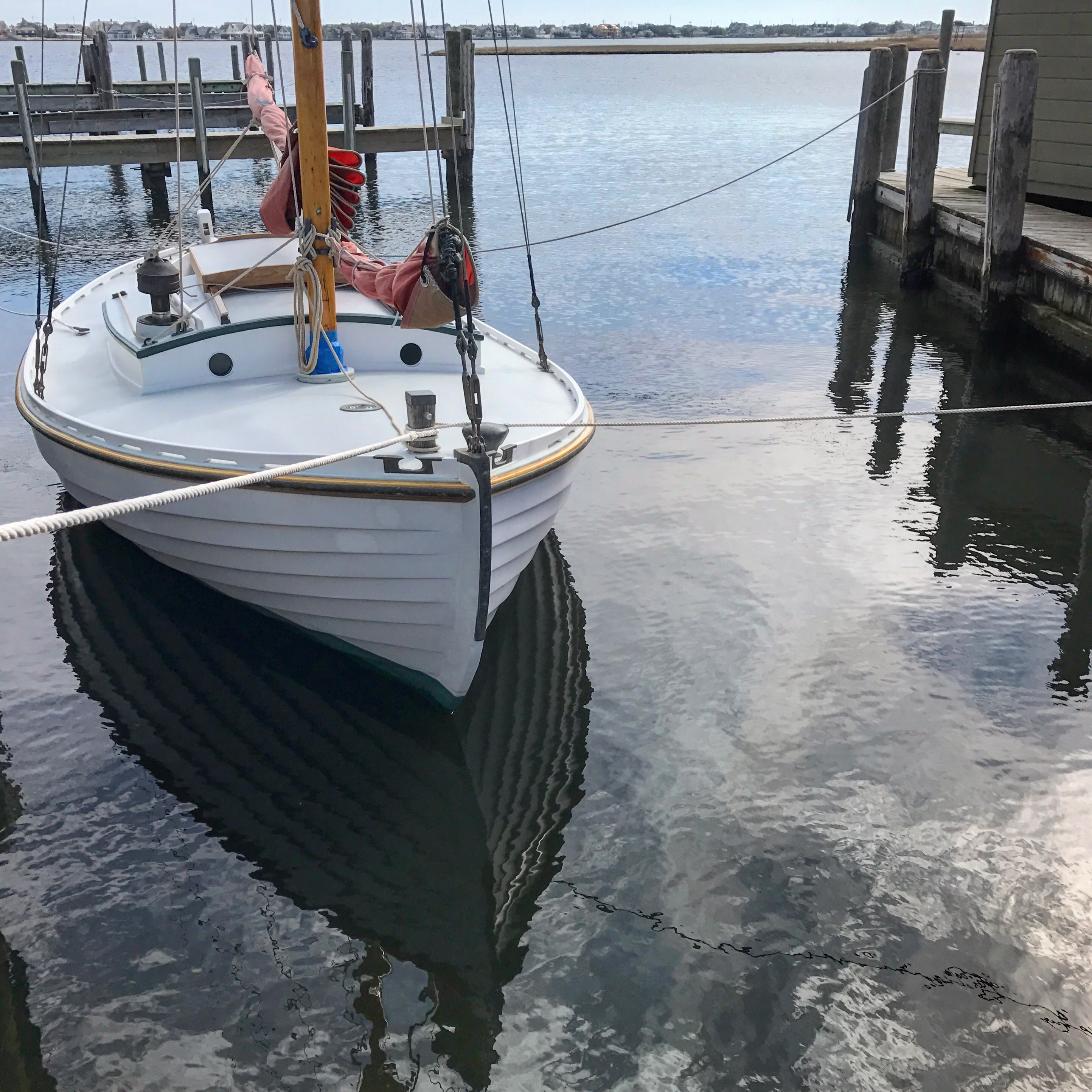 Calm day waiting for water and a breeze.  Please excuse the temporary blue tape mast boot.  Better system on its way.
…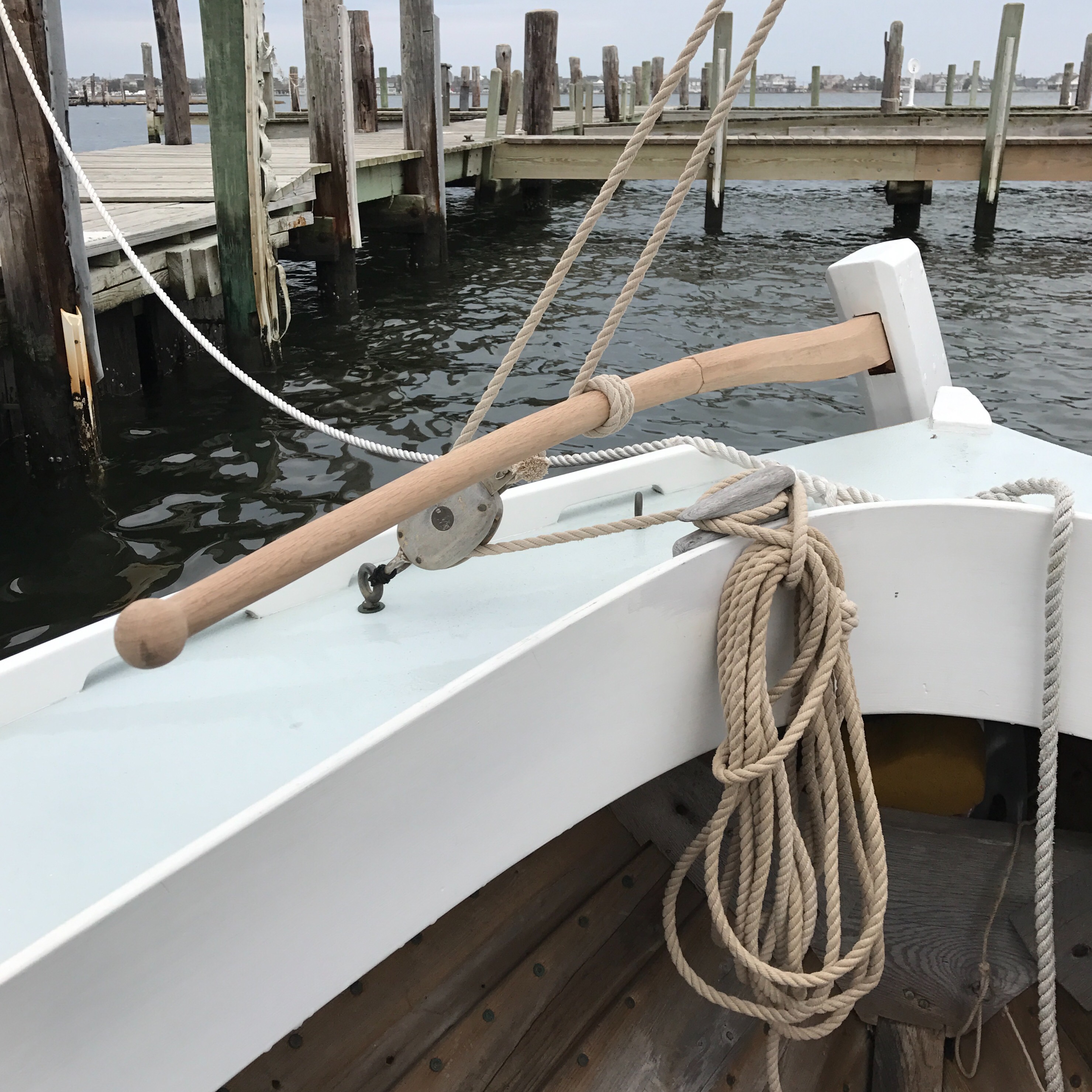 New tiller from Paul Smith.  It'll weather for a bit and then be finished bright.
…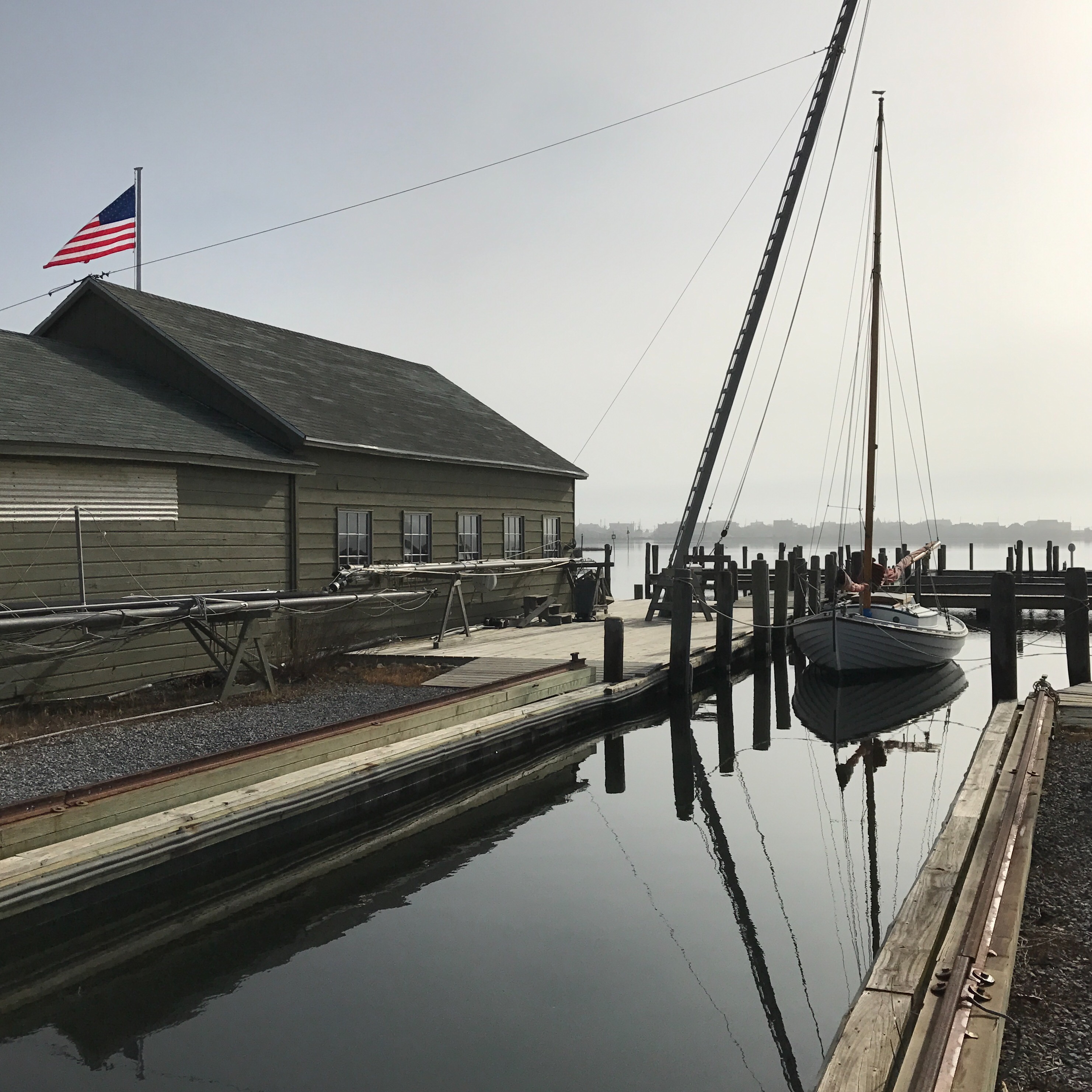 Another breathless day at Beaton's.  It never gets old.
…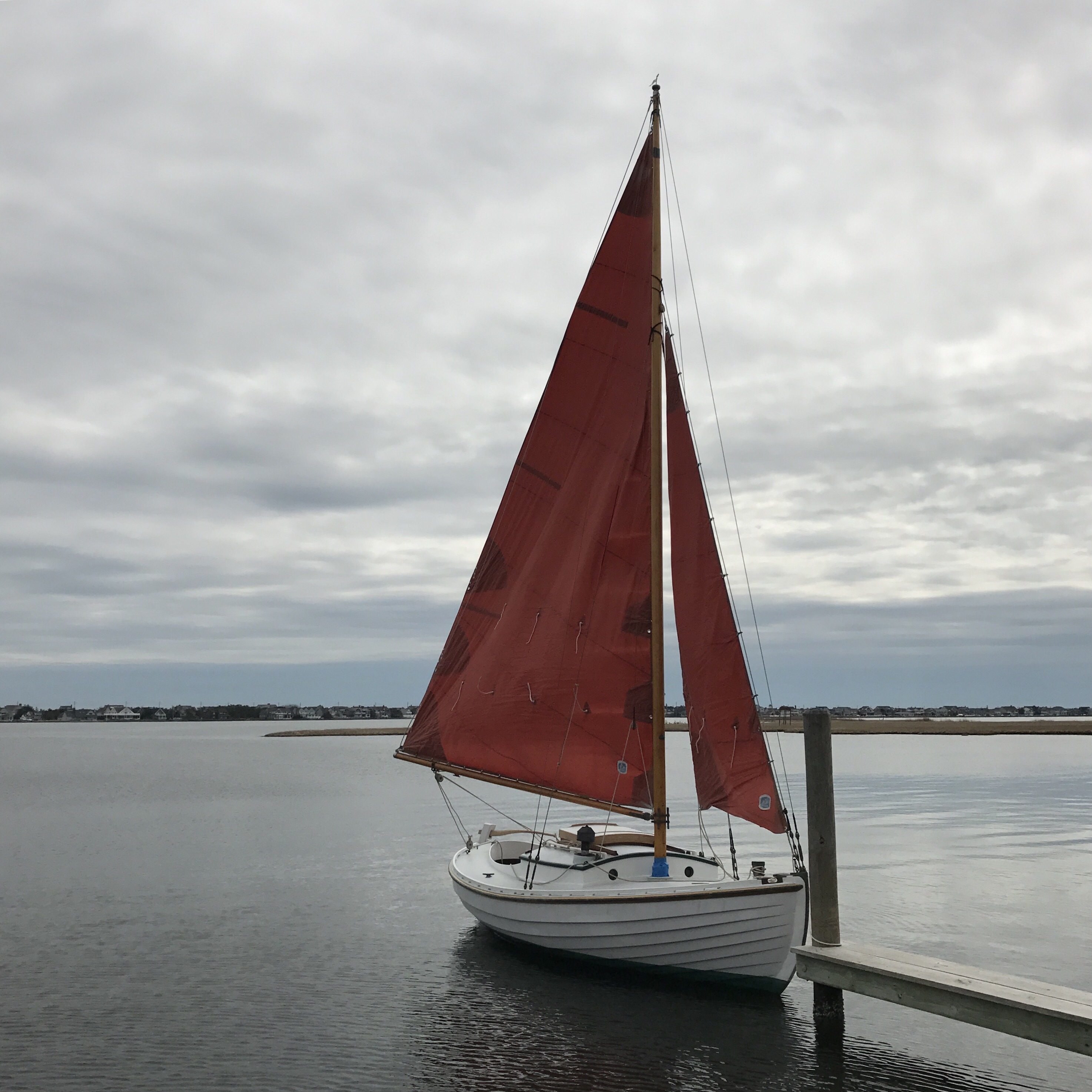 Ready to go for the first sail of the New Year and Spring.  It's always a thrill to go for that first one after a lay-up.  Thanks to Paul and the folks at Beaton's Sjogin's ready for another season on Barnegat Bay.
…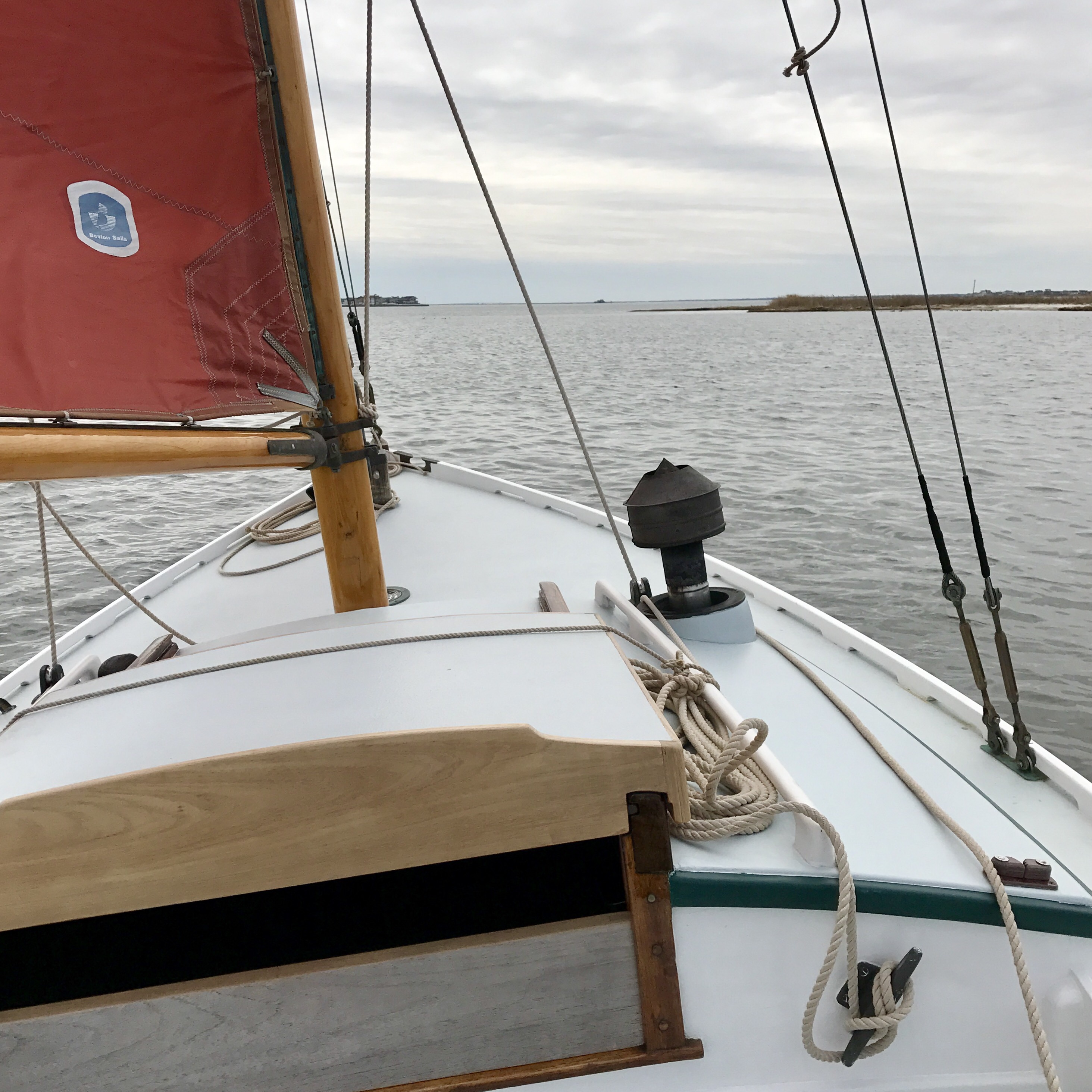 Hove to off Swan Point once more.  Sjogin hasn't forgotten how.
…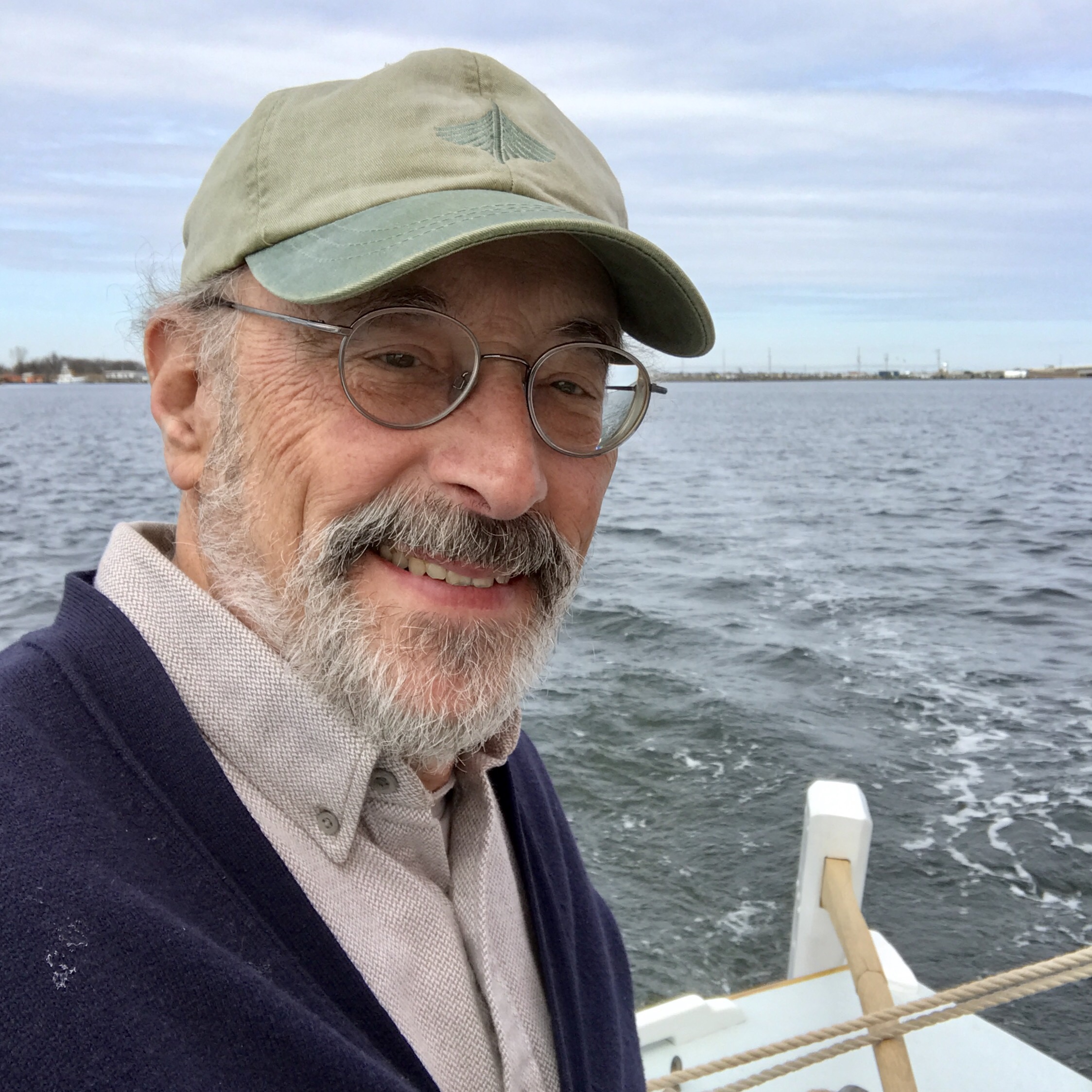 Your Happy Skipper under way.  The new tiller allows sitting on the seats when driving.  Most comfortable.
…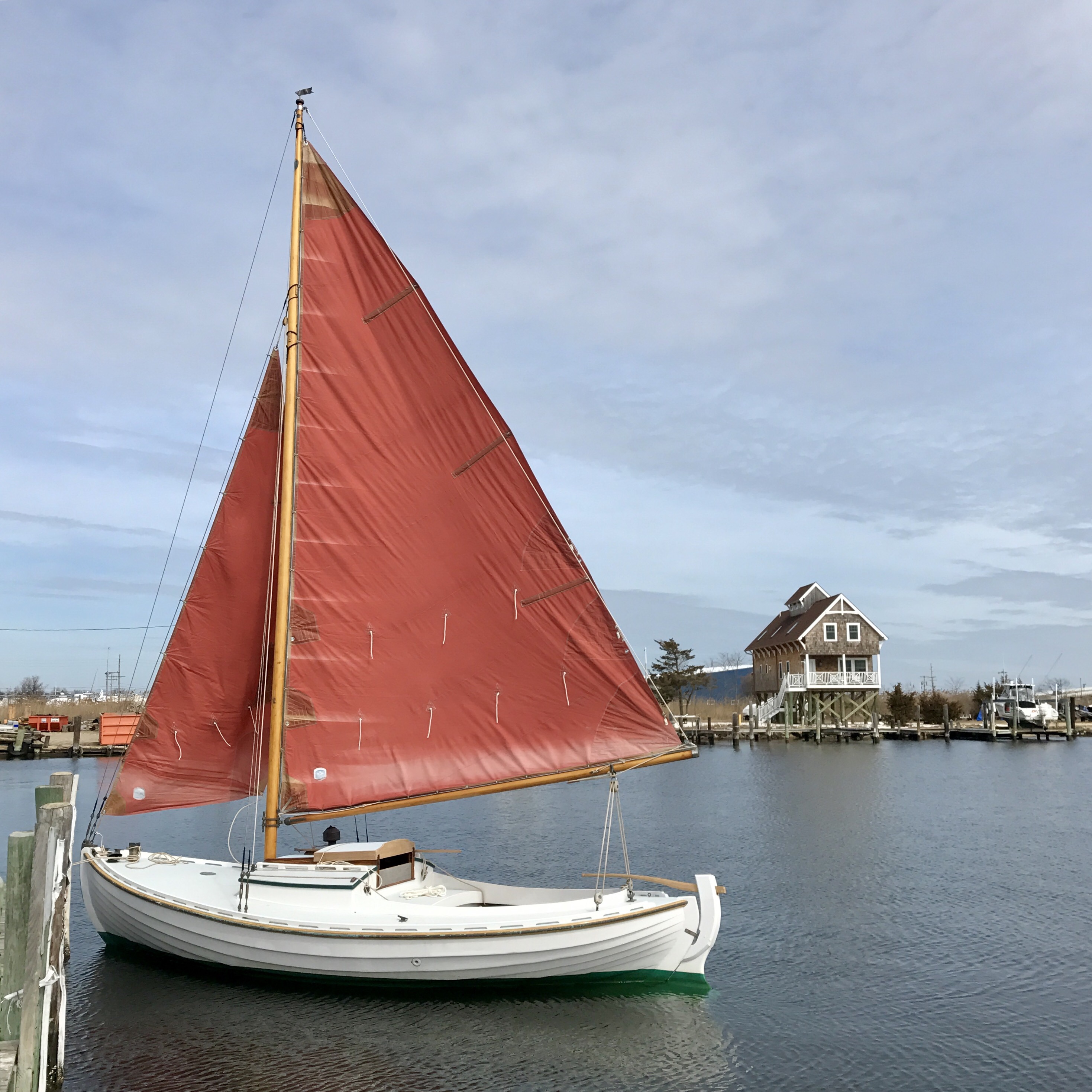 Back at the dock after two missed attempts; one too fast and one to slow. The last one was just right.  Need practice.
…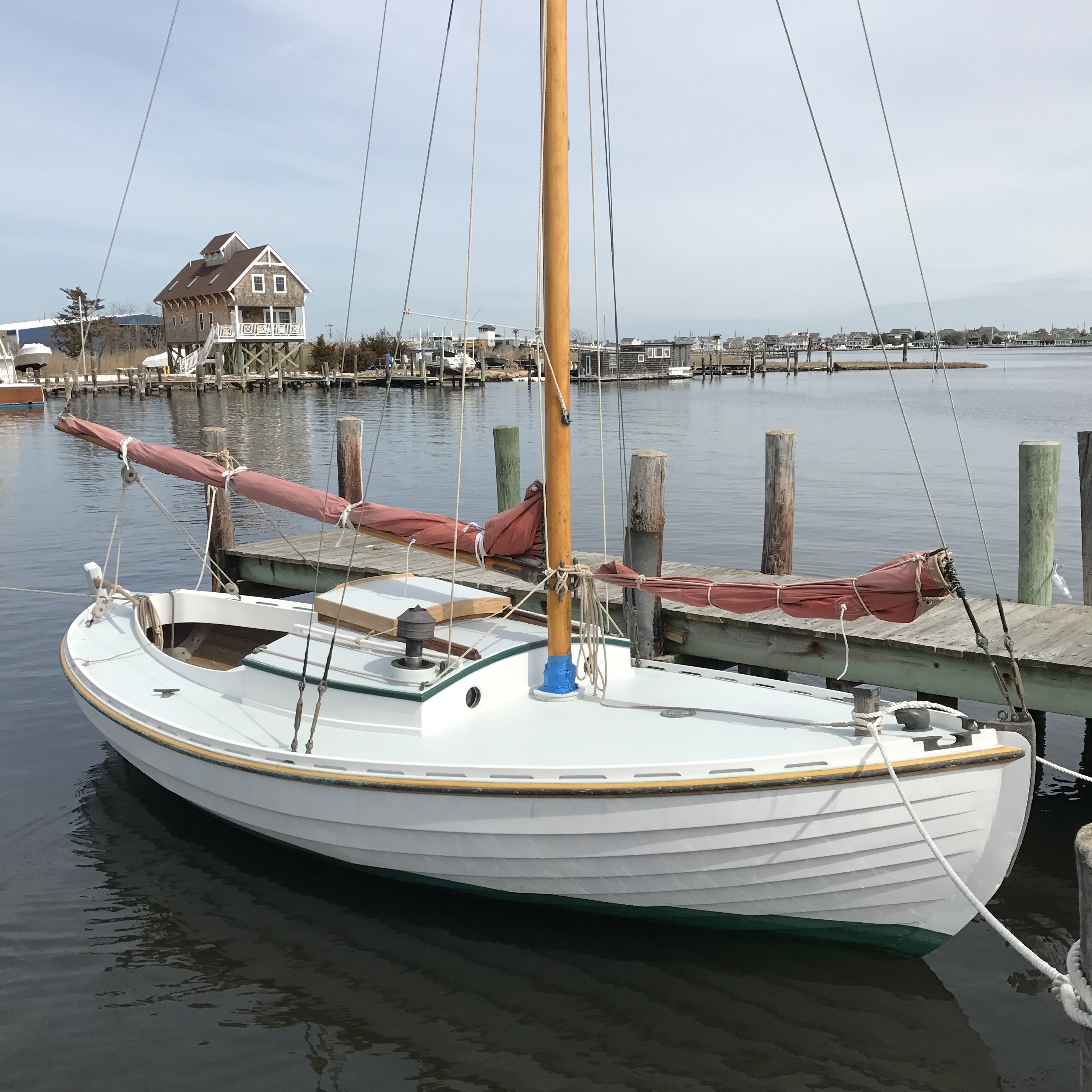 Back in her Summer position.  A bit early but hope springs eternal…
…
A fine draw with the raised smoke head with far fewer puff backs.
…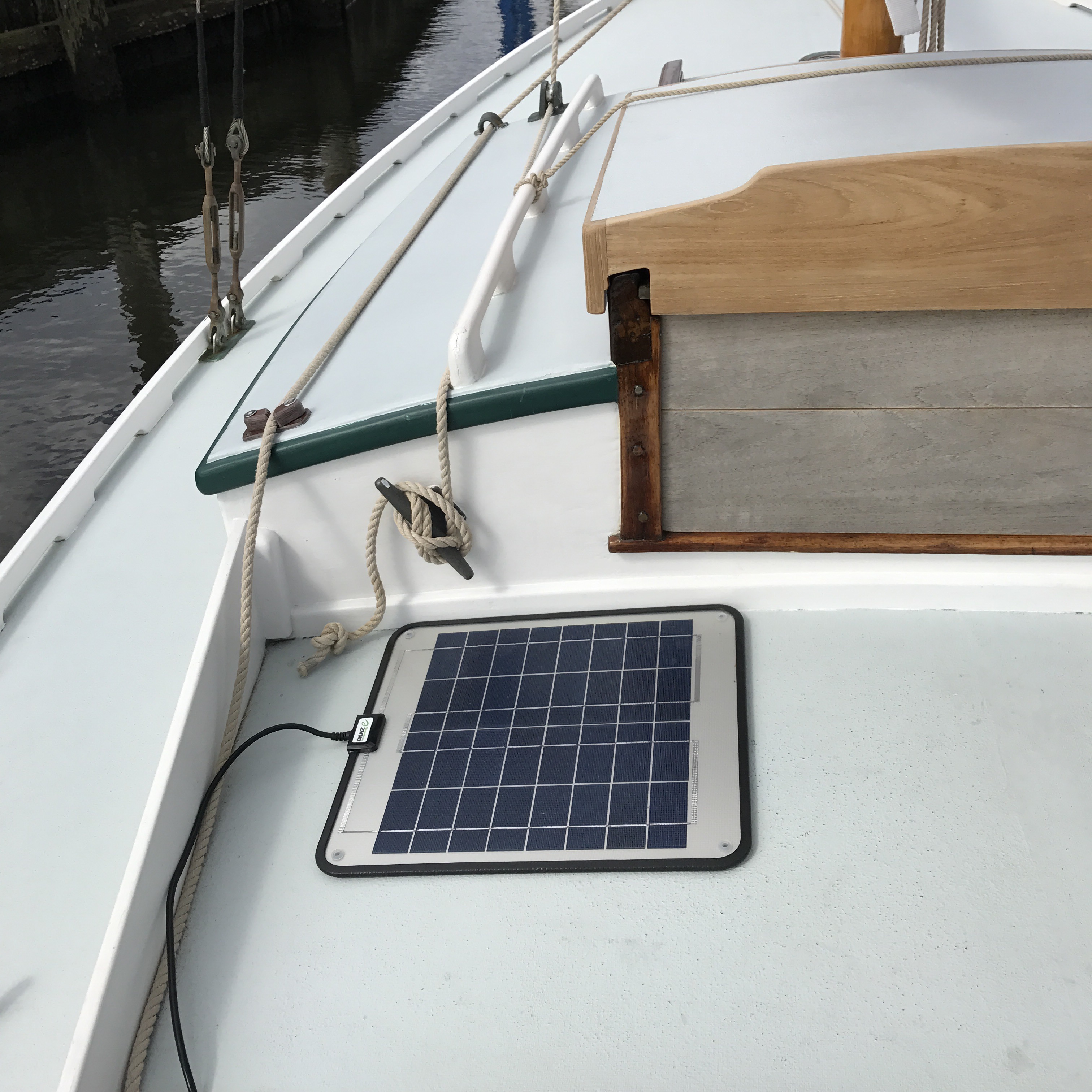 Sjogin's nod to the Modern Age.  New Solar panel keeps the battery topped up.  When on board it slips under the seat with no visible wires.  Then its back to the 19th Century.
…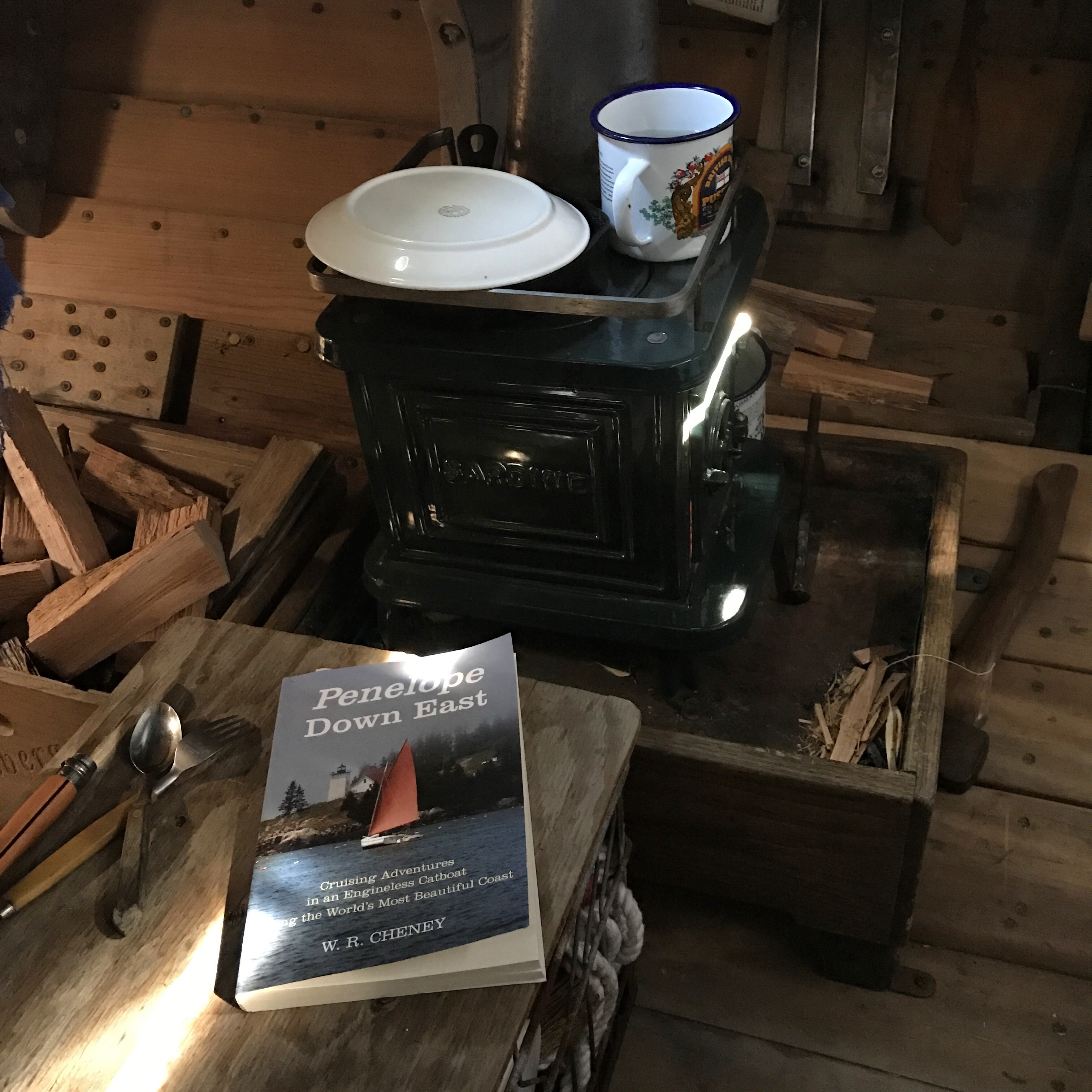 Recent read down below about sailing a 22′ Catboat sans engine in one of the finest but challenging cruising grounds anywhere.  Mr. Cheney (not that one) and I have a similar sailing philosophy.  He too sails slow.
…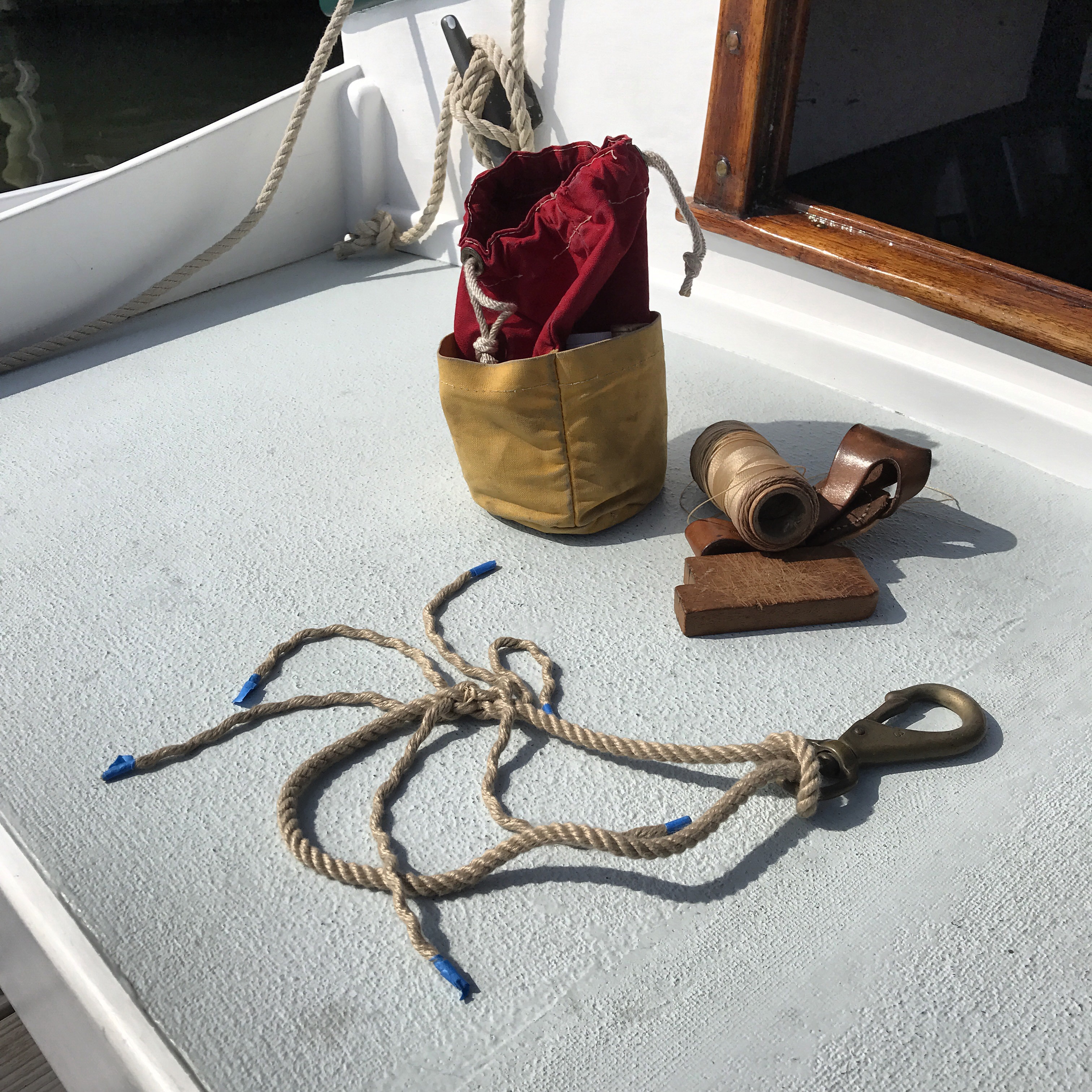 Bosun's work: making a strop to be used as the jib tack.  Note the new bronze snap from the extensive legacy of a local legend.  RIP Bad Bob.
…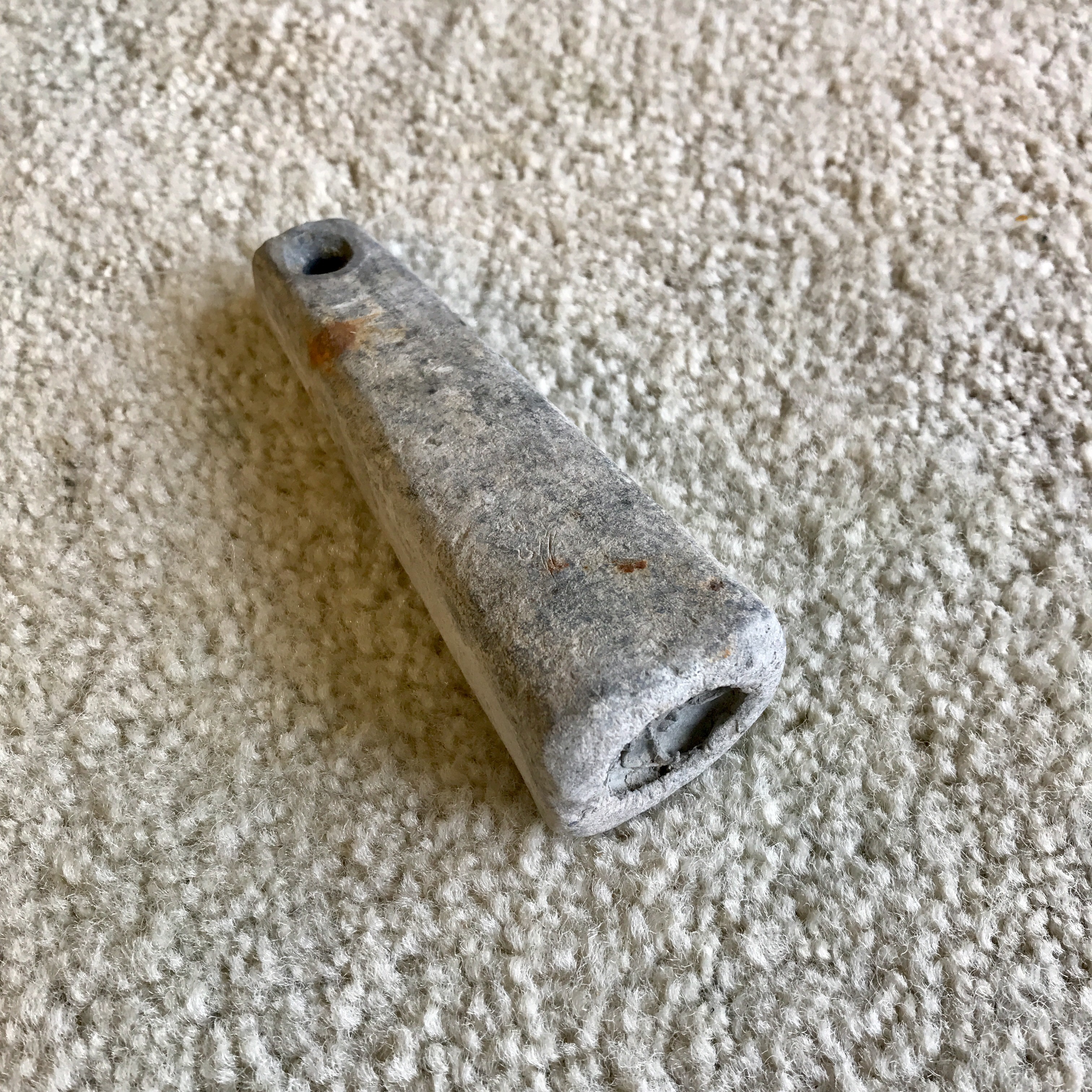 New sounding lead salvaged by Paul.  It works far better than a two inch square nut.
Well, here we are after another pause.  The above pics had their captions removed and order changed with a dumb click on my part so you may find new details and a changed pic.
Trust some still enjoy this format.  I seem to treat it as a monthly than as a more frequently updated Blog.
Under sail videos soon.
Do write.