And not for my usual desire for Goldilocks conditions of a light to very moderate breeze out of the SE to SW, cool enough for a fire and a bit of sun.
A few weeks ago, I asked Beaton's to pull Sjogin when convenient to sand and paint the bottom and topsides.  With a Goldilocks forecast and plenty of water in the Bay I headed down Saturday to go for the first sail of our current crisis and found Sjogin as you can see below.  If we can finally have a few warm and sunny days she should be back in commission next week.
I was pleased to find her topsides paint in fine condition absent the usual rust stains on the stem from her iron sickness.  Even better was the lack of water seeping out of the garboard seams.  Just a tiny dribble which is very manageable.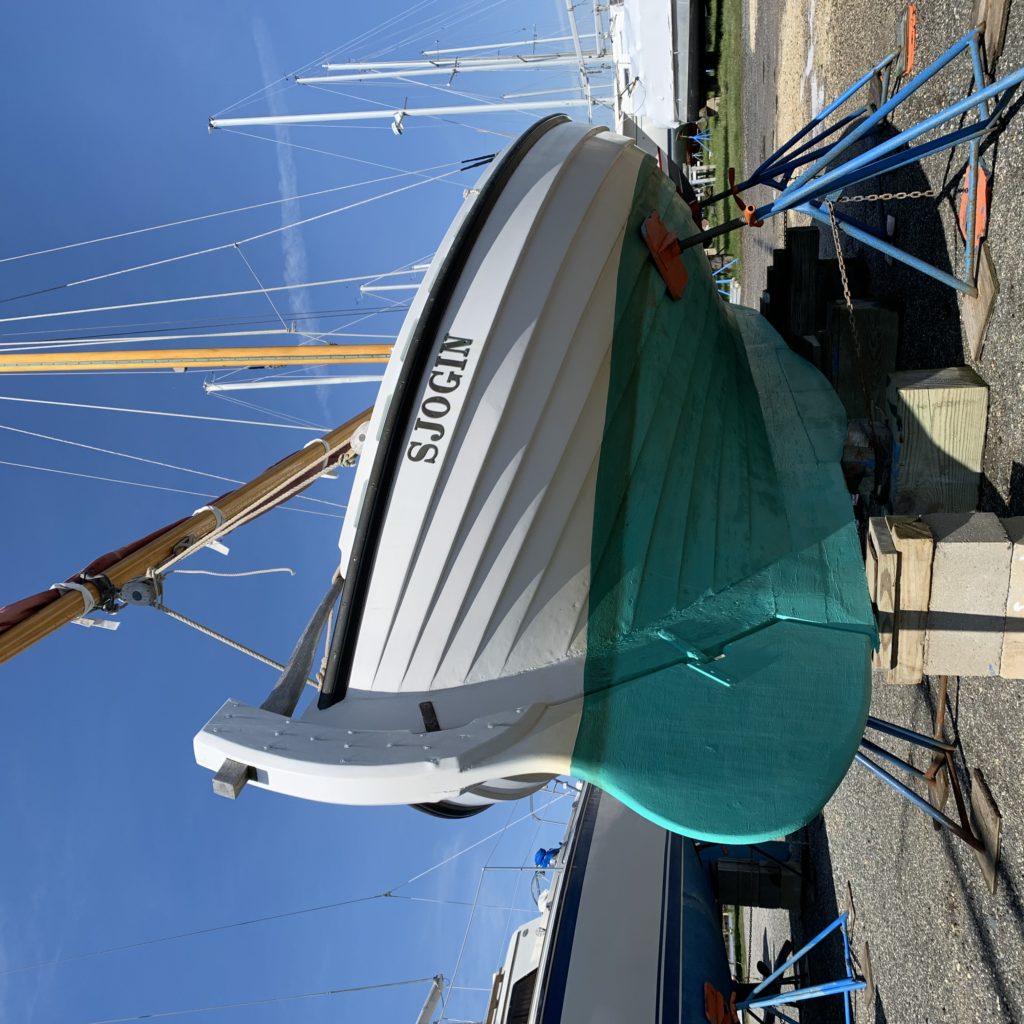 Looks like she could pass a ten foot test of her topsides and bottom paint.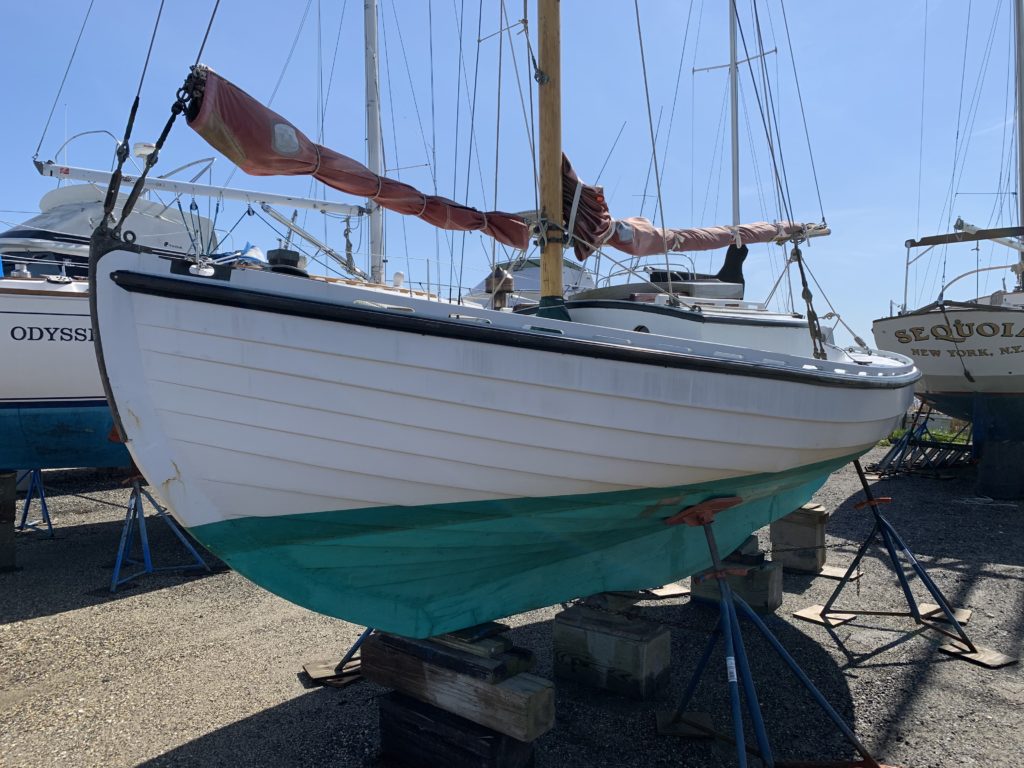 If you look close you can see the rust stains.  It's a chronic condition that can only be solved by replacing the stem.  I'll leave that for Sjogin's next steward.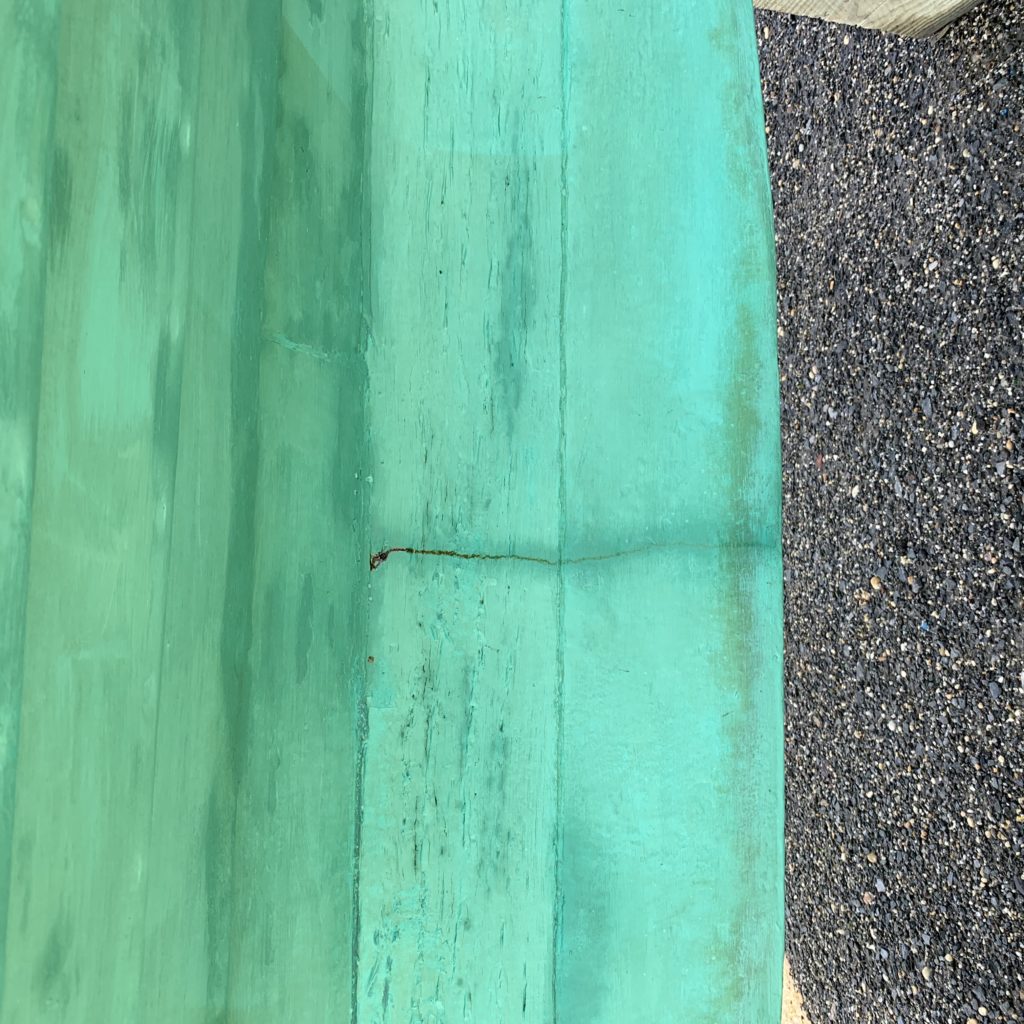 Usually there's a broad area of weeping here.  Our current damp and cool weather will help keep the seam tight till she's back in the water.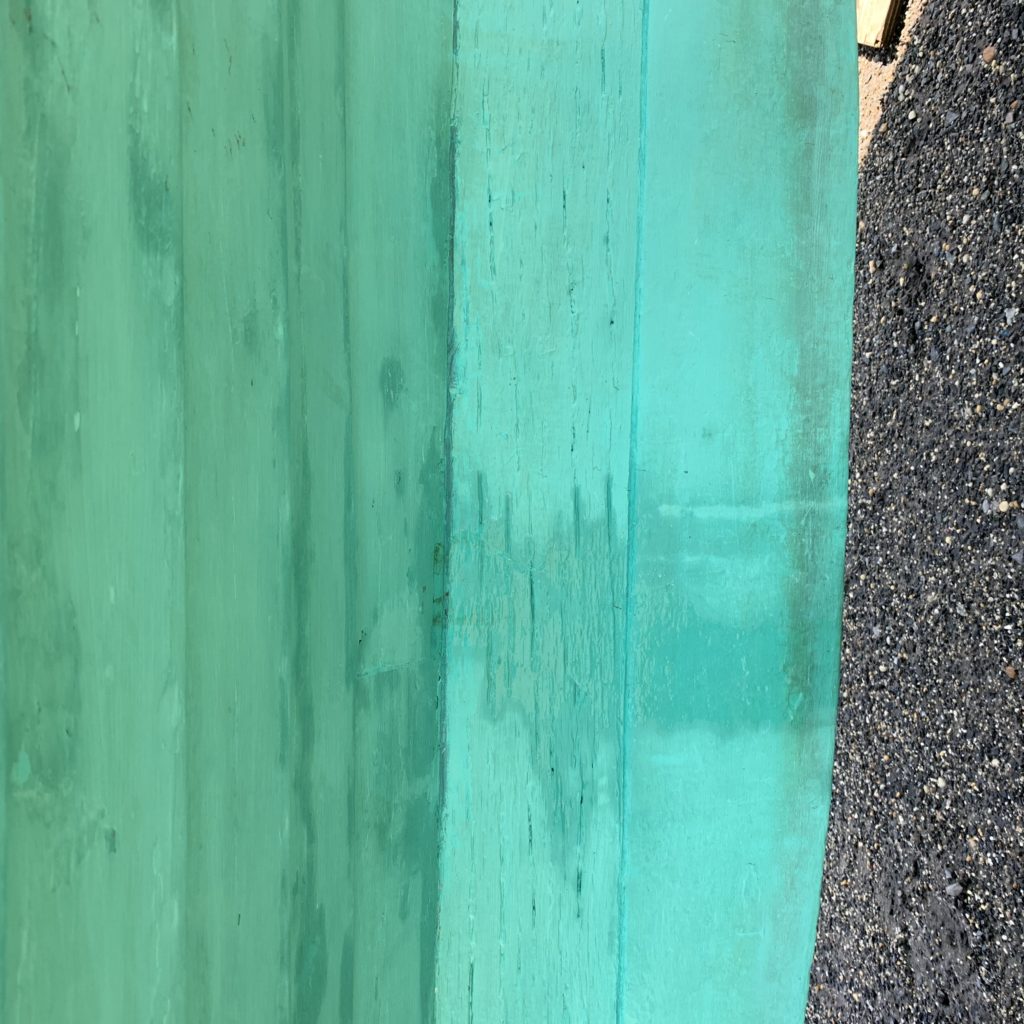 A bit more weeping here but far less than normal.  Both garboard seams were tended to last year by Paul Smith and that seems to have done the trick.
Next post should show some progress with the painting and getting ready for better weather.
Thanks again for following along.  It's been almost fifteen years I've been sharing Sjogin's story and it's my hope that posting here and on her social media accounts will bring a smile and some comfort in these trying times.
Julia and I are so very grateful for our good fortune and good health to date.  We  wish you and yours all the best as we work through this pandemic.
HOLD FAST