Sjogin gets hauled this week for some shop time. Two coats of varnish on the spars, topside paint, paint on the rub rails and such. The plan is to have her back in commission next month.
It's been over thirty years, absent the Sandy years on the hard, that Sjogin's been in the water and ready to sail through the winter. One of these years that run will end but not this year.
Here are a few pics and a video from yesterday's sail: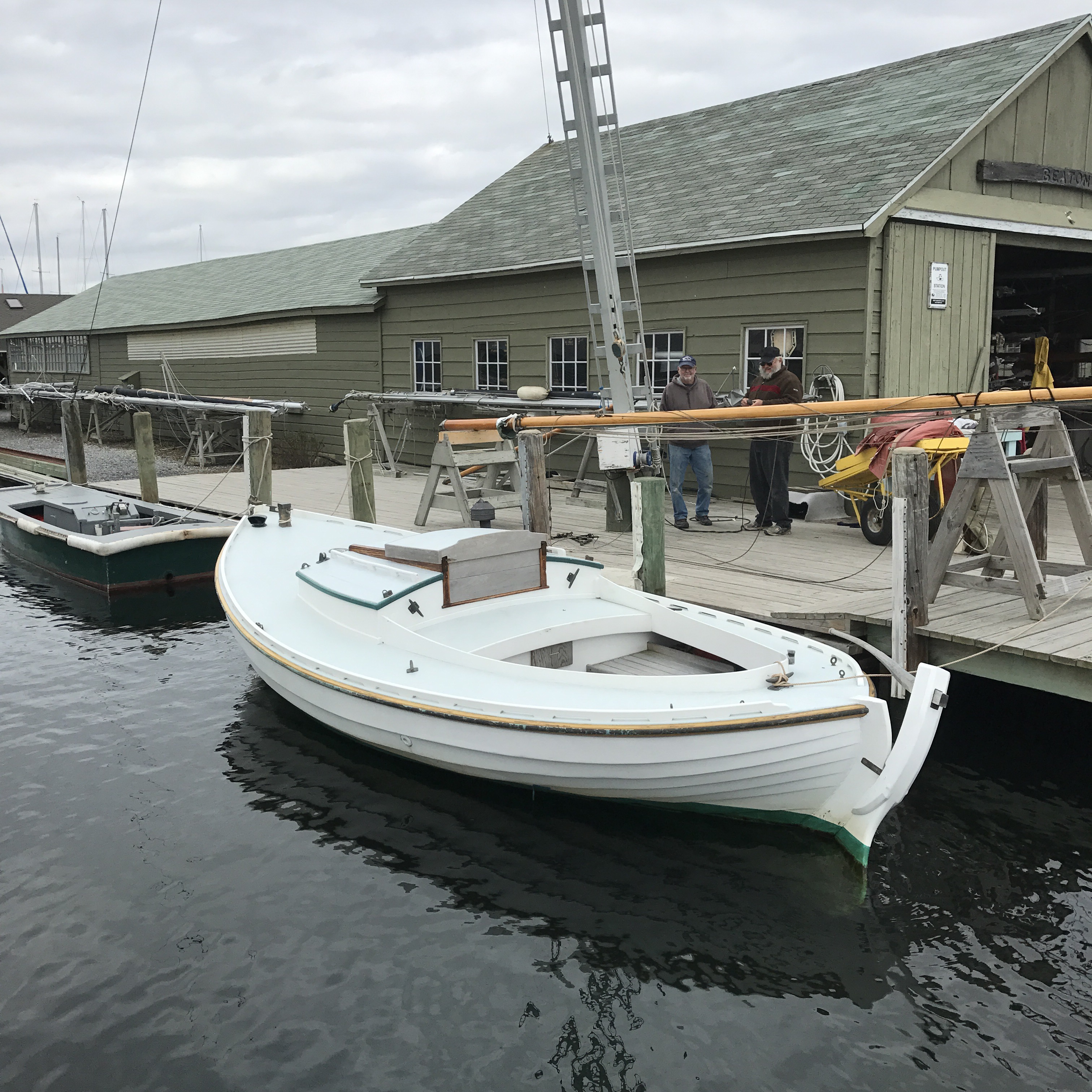 That was quick. A half hour after finally getting back to the dock (it took three tries), Sjogin's spars were headed to the shop.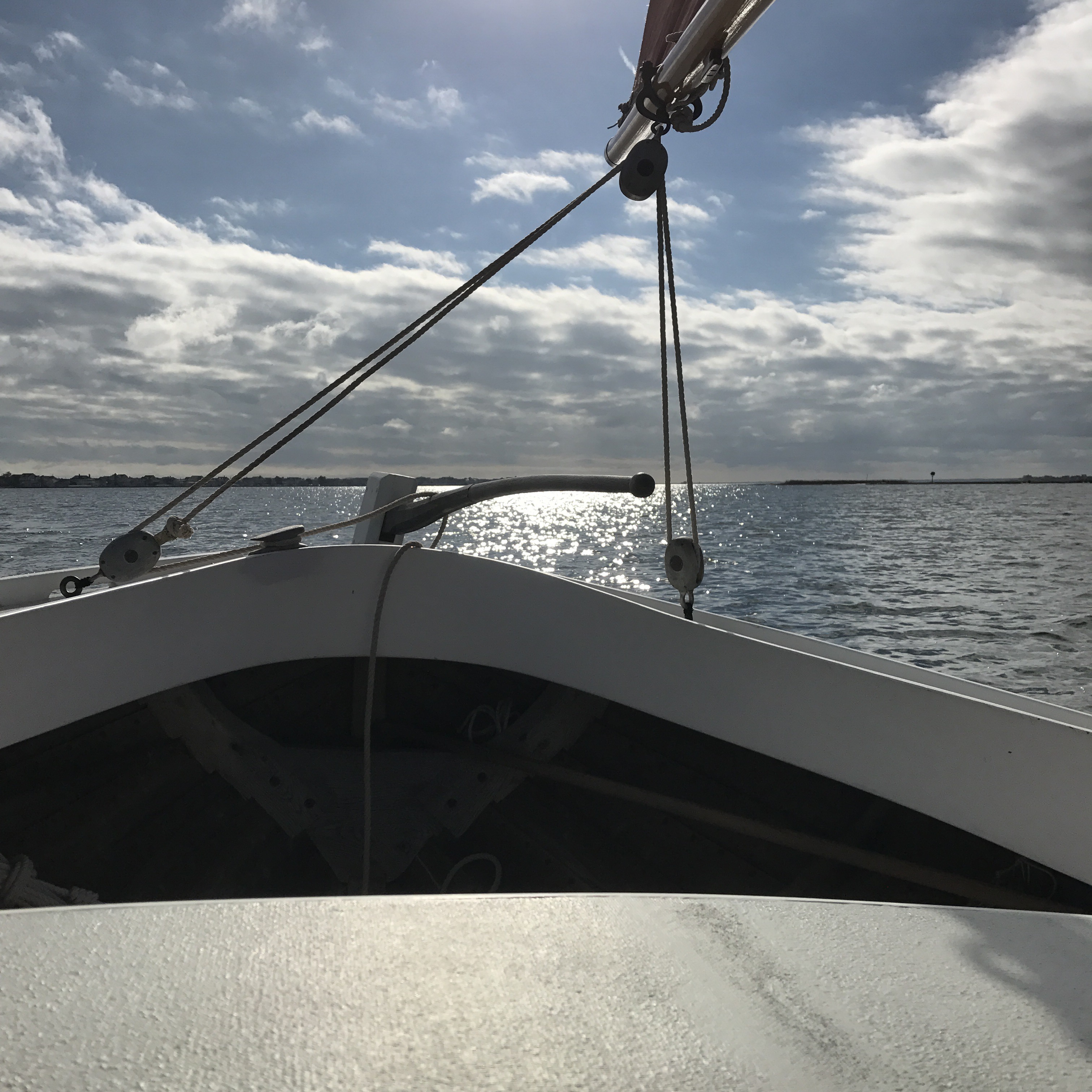 Hove to for lunch.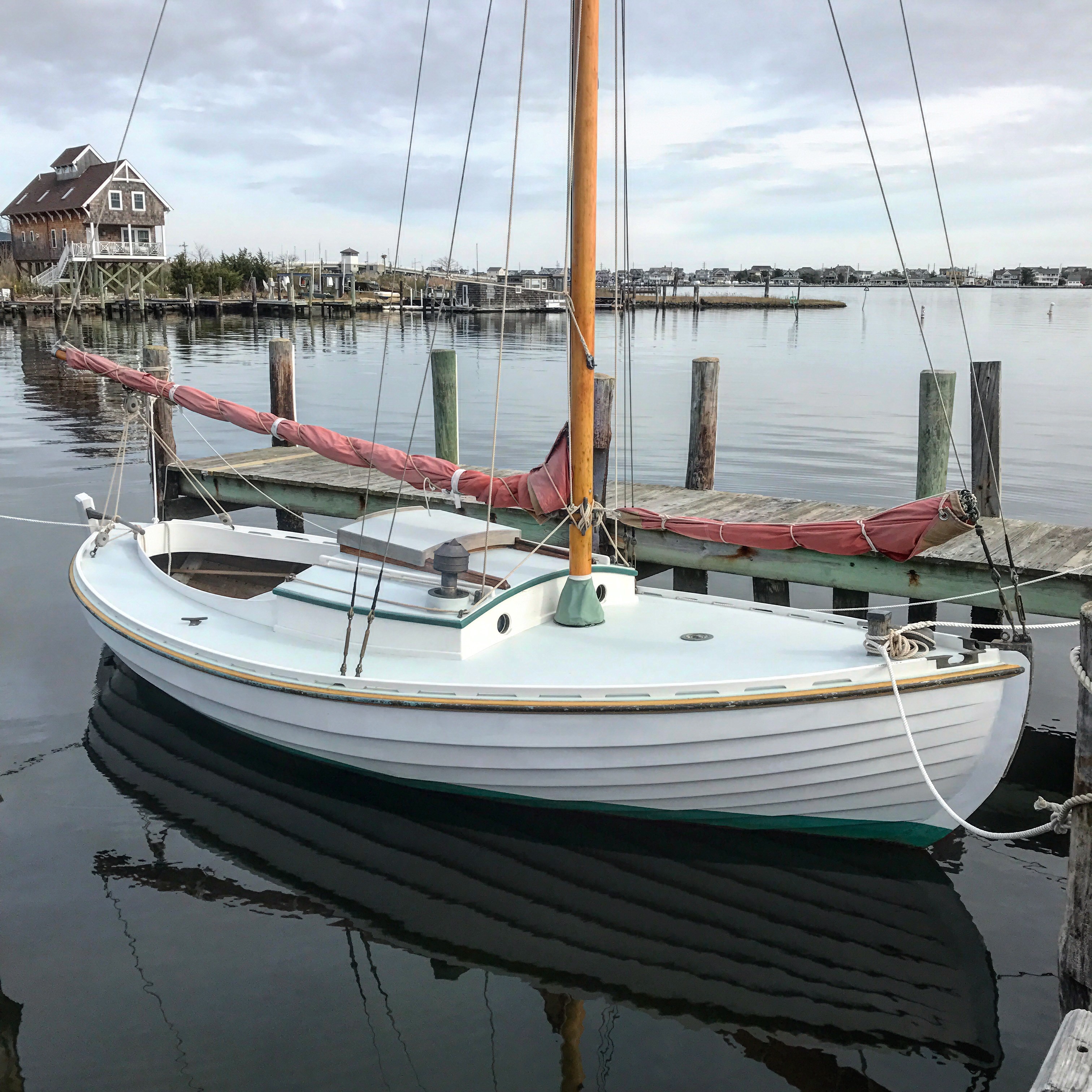 The classic Sjogin view. Hope to have her back looking Beaton fresh before Christmas.
Here's the YouTube link: Last sail of 2017?