Here are a few pics from the last month or so.  Some Sjogin stuff, some Speedwell stuff and this and that.  Pics first because it's so easy now; captions later.
Edited to add: And now the captions are done.
…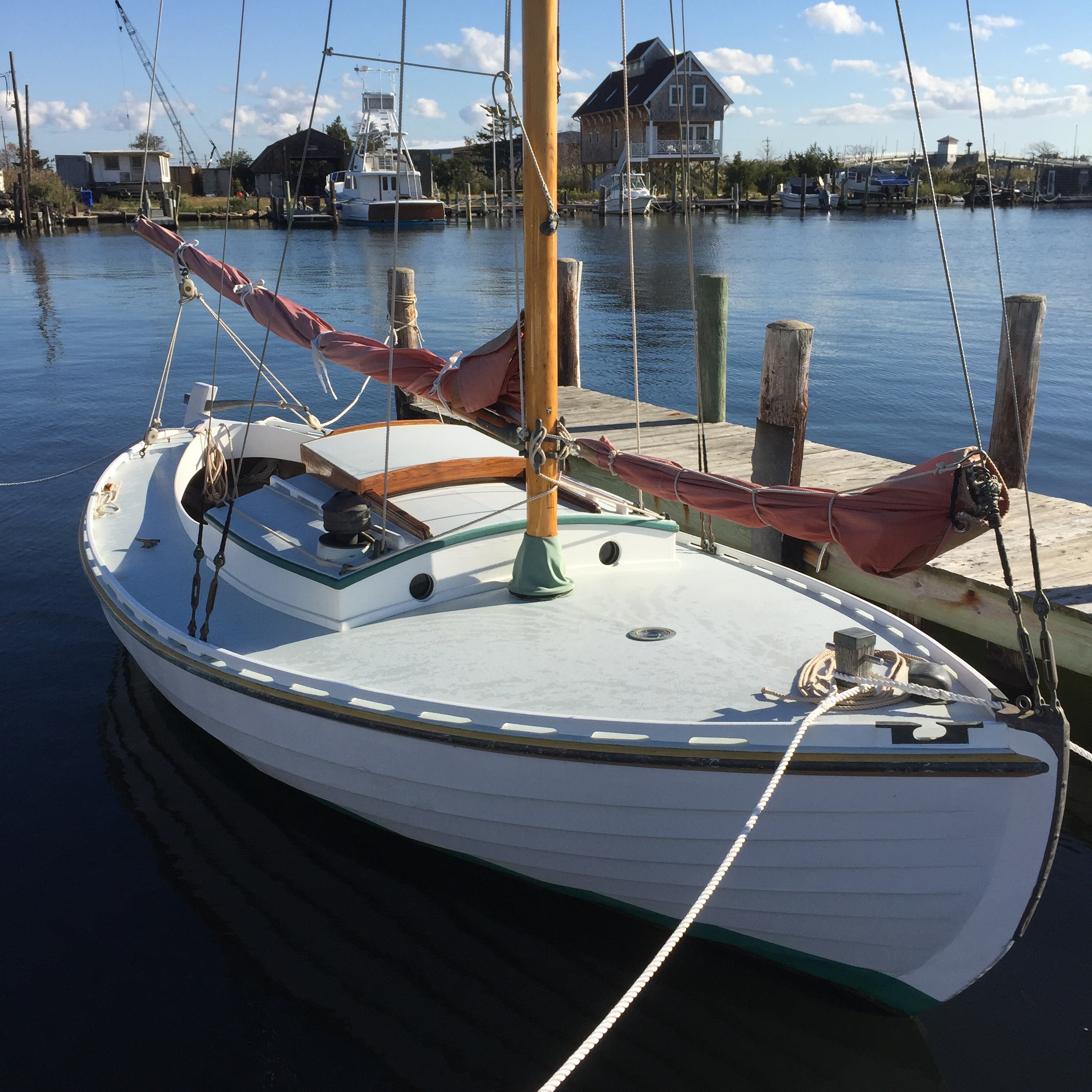 The Classic View.  I'll count the pics taken from this spot some day.
…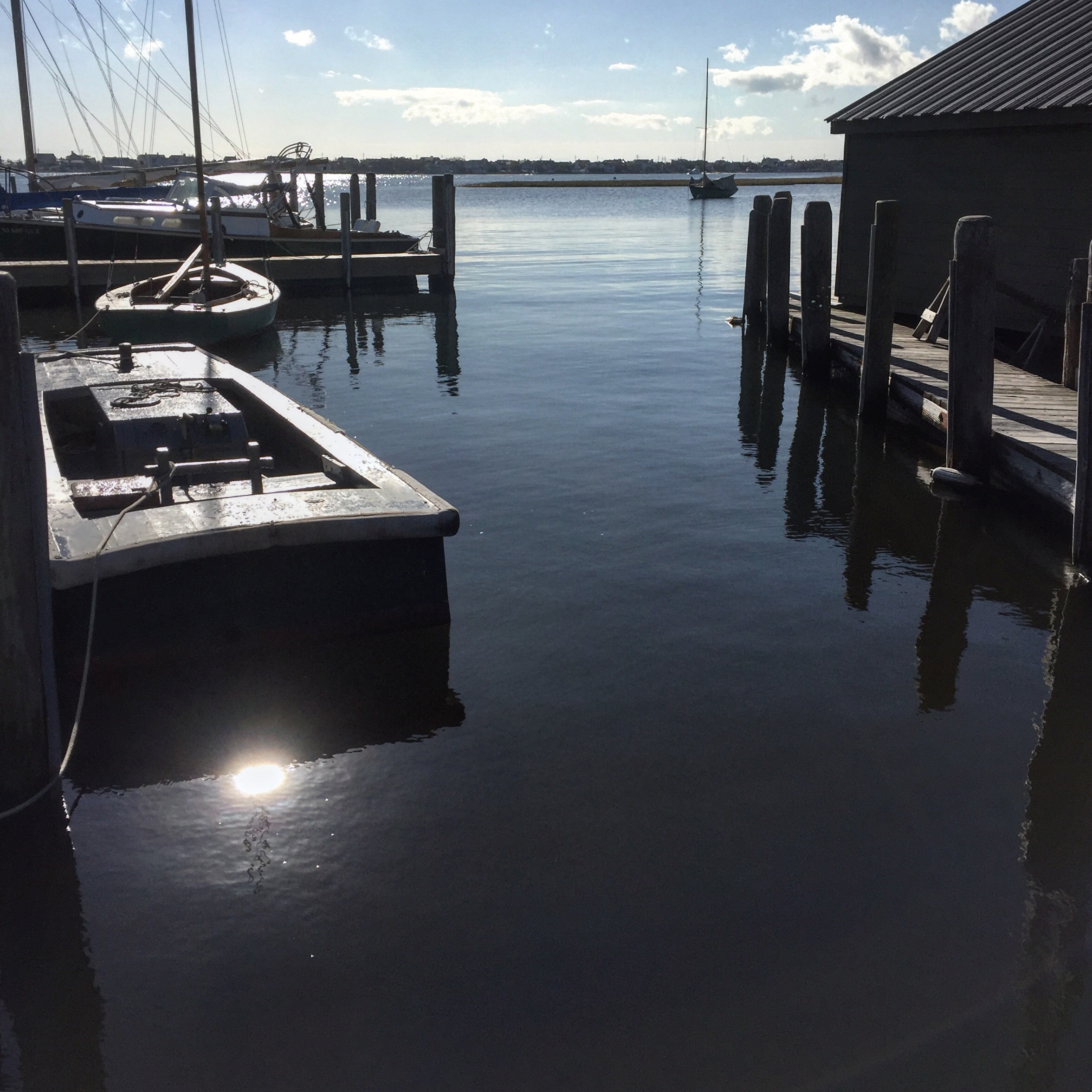 A quiet morning last week.  Fine weather for creek crawling in Speedwell.
…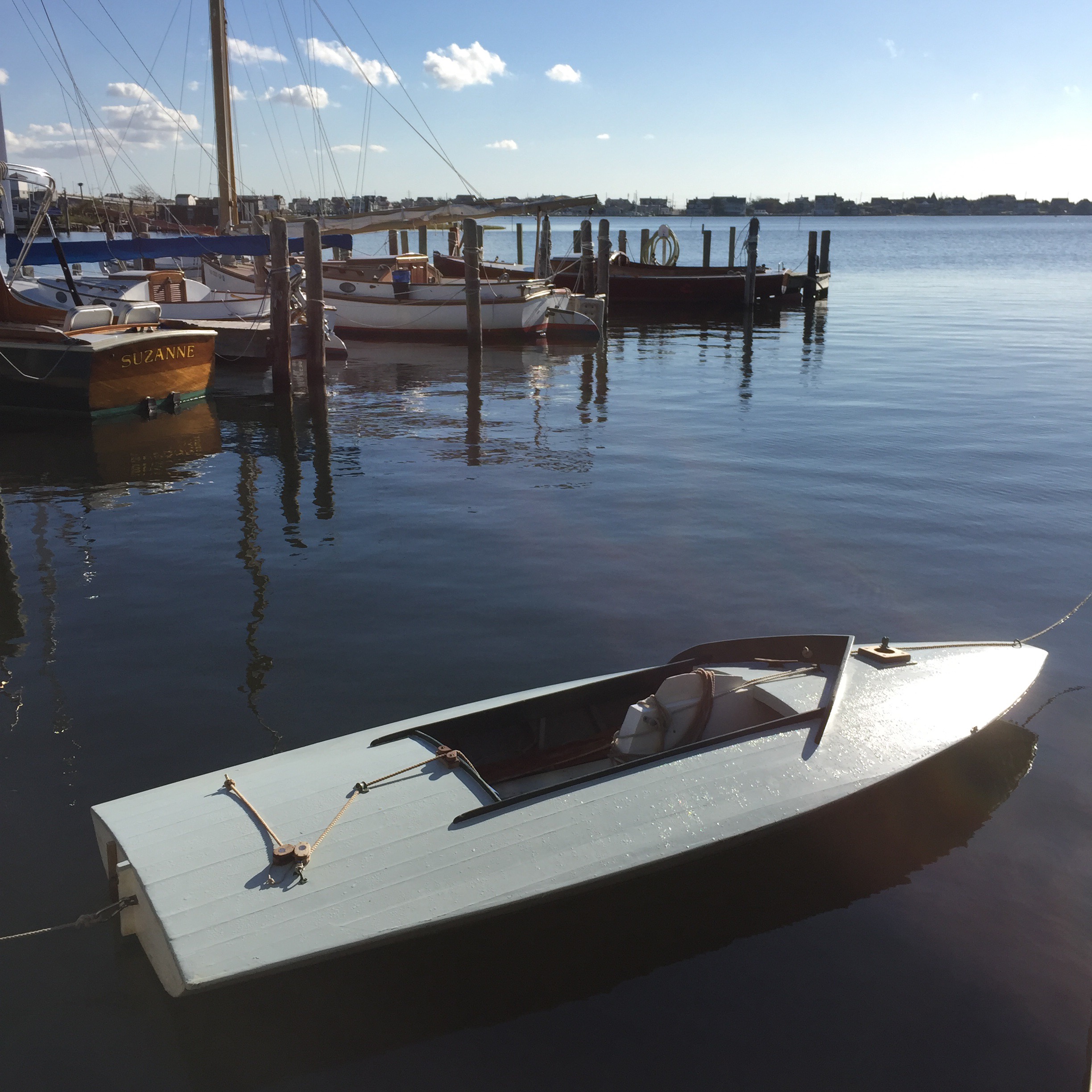 Here she is after our quick adventure.  You can see the deck seams showing.  When the boat was built in the 1950s, Phil Clarke used splines in the deck planks.  Sixty years of sanding and fairing have taken their toll and now the plank edges are curling.
…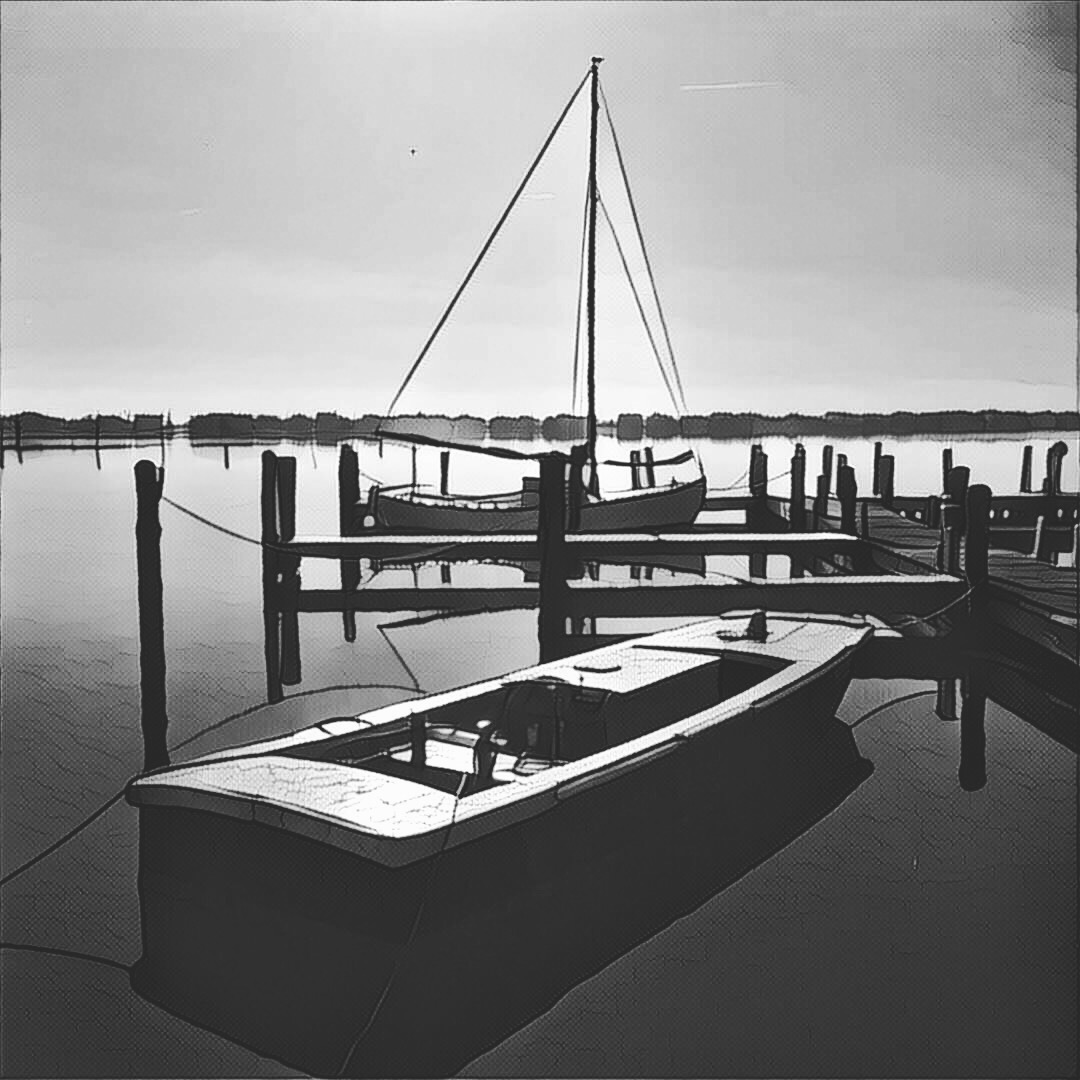 Hers a Prisma effect that works.  This pic goes back to last spring
…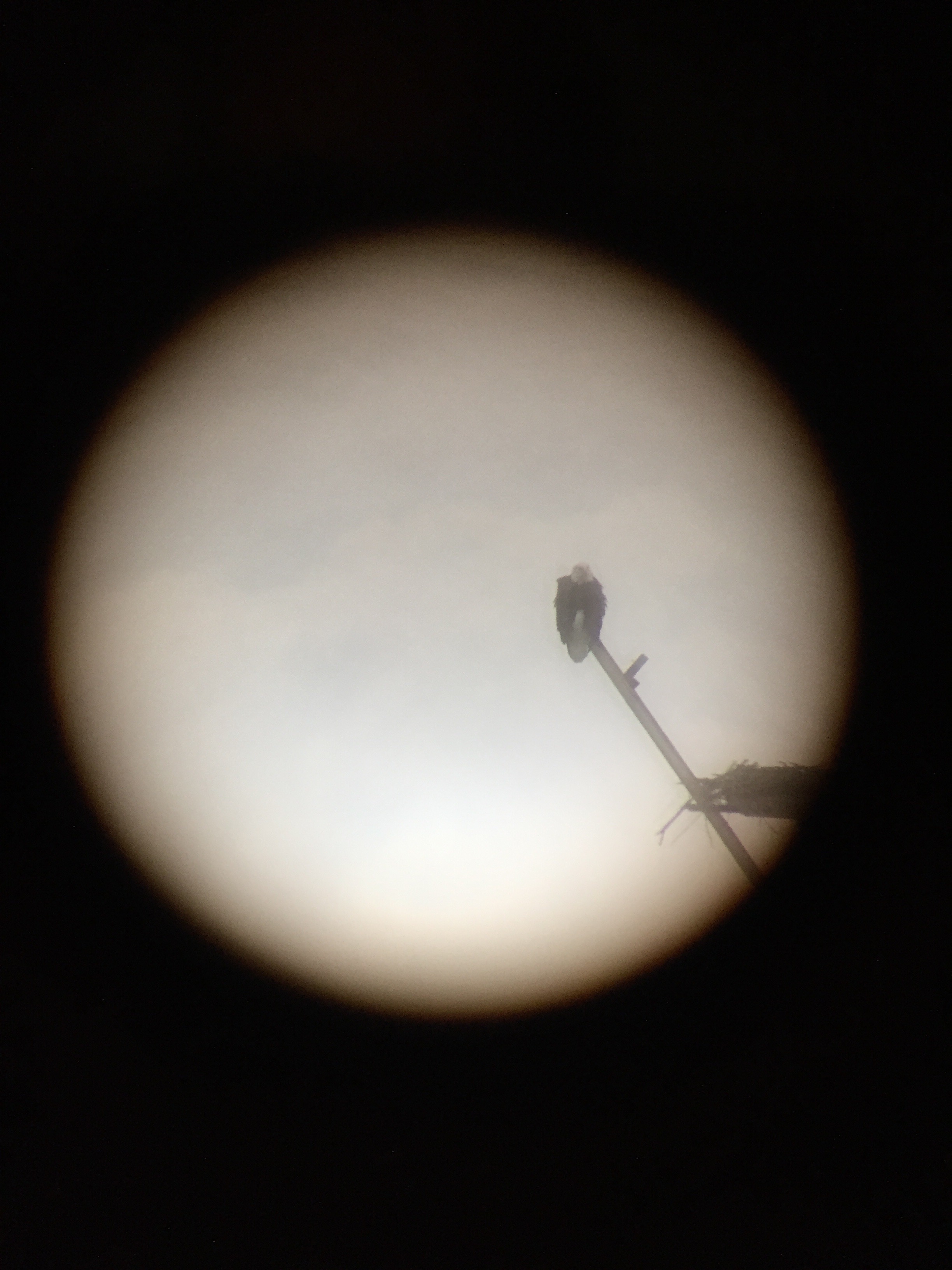 New neighbor.  Bigger than our usual Ospreys, it's a Bald Eagle.   I heard that they had been in the area for a few years now. I think there's a nesting pair out at the Manasquan Reservoir but this is the first time Ive see one here. Just the other day I saw two more males that were twisting and turning in the air over our yard; most amazing sight.
…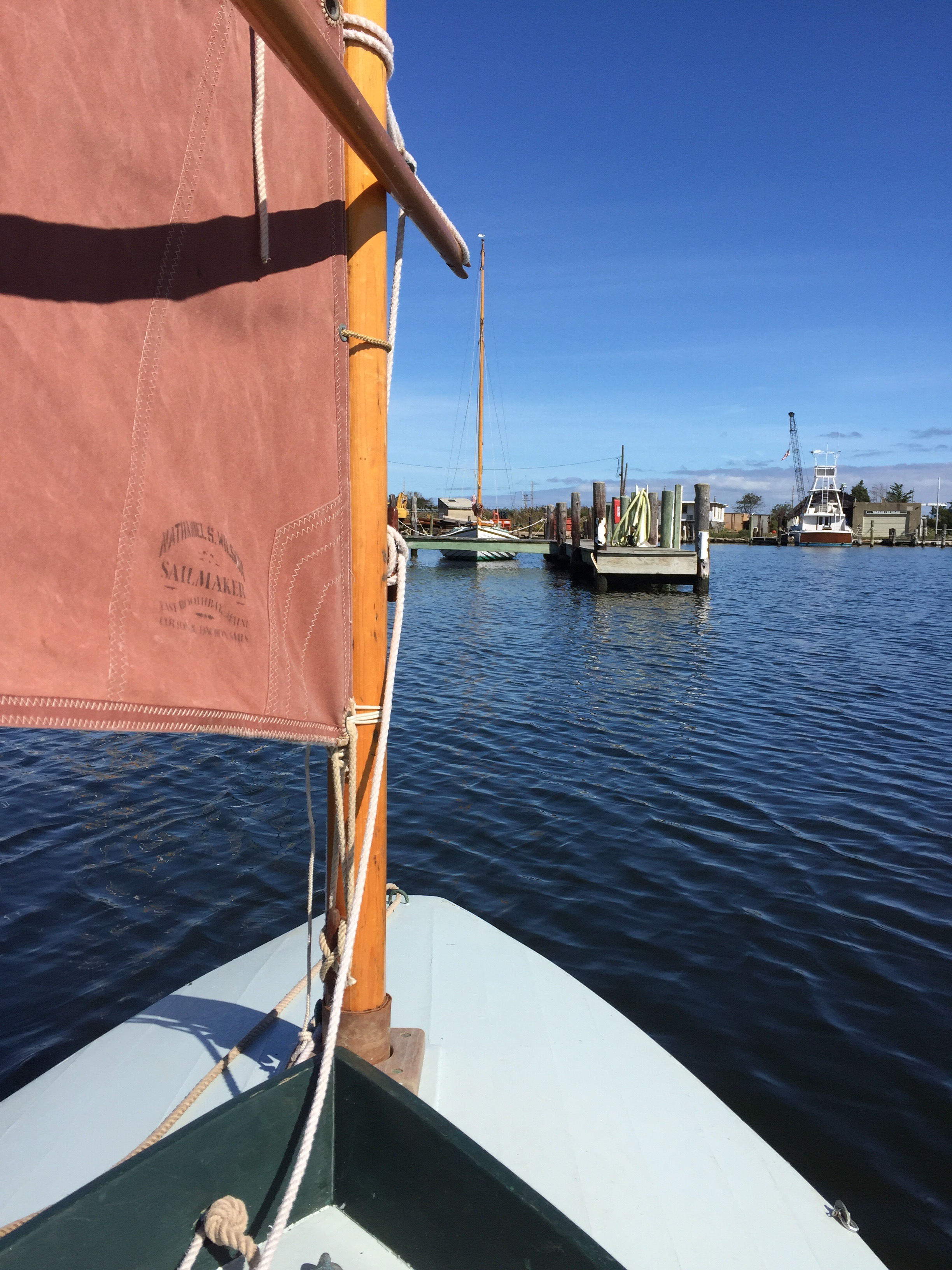 Finall, Sjogin from a different angle.  Out testing the steering or on Speedwell.  Seems OK in light air but a shallow draft rudder would work better in more breeze.  Perhaps an end plate on the rudder per Mr. Bolger.