On Fishers Island Sound that is. The skies were certainly operatic.
…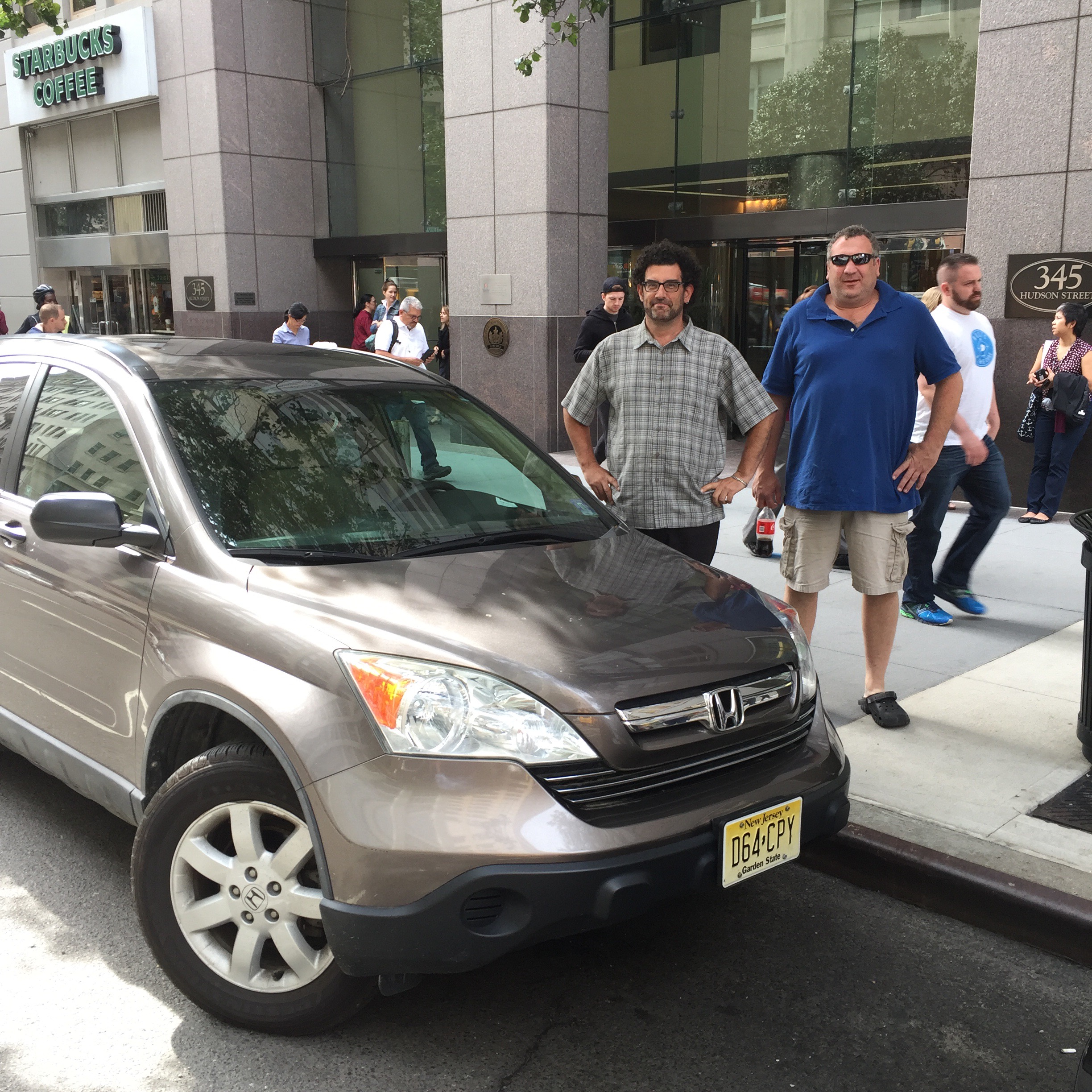 But first, a NYC miracle. Our virtual and actual friend Paul Plessner flew in Monday from Hell before we headed to Mystic for our Aïda adventure. He lives in Hell, Michigan 48619.
He asked if we could stop in New York for a slice of real pizza on the way to Mystic. I checked with my street food expert son (on the left) and managed to park right in front of his building in Soho. The proper use of the word literally is appropriate here.
…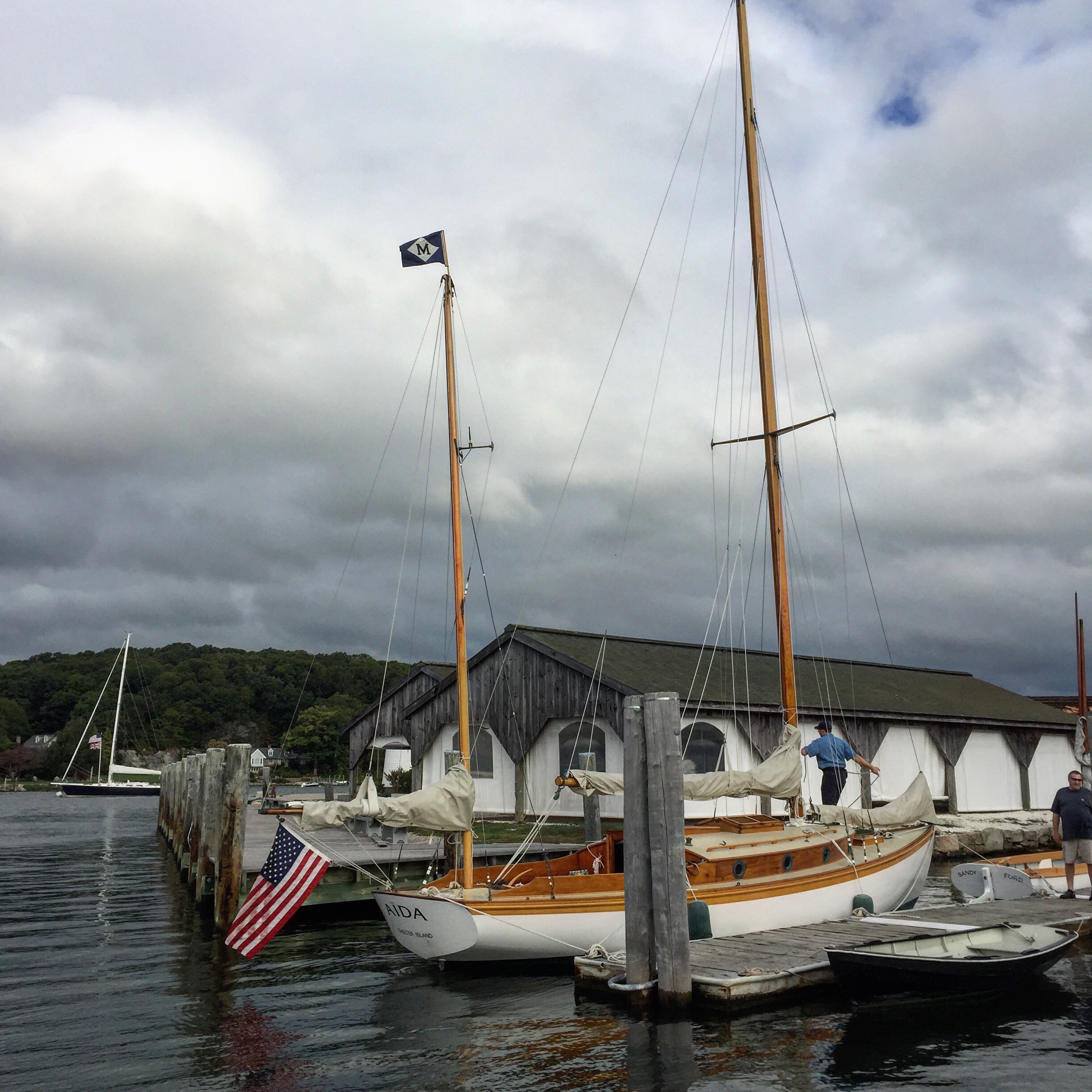 Our magic carpet Aïda, a Nathaniel Greene Herreshoff shallow draft yawl. She was built at Herreshoff Manufacturing Company in 1926 and lovingly restored by Doug Hyland in 2008.
…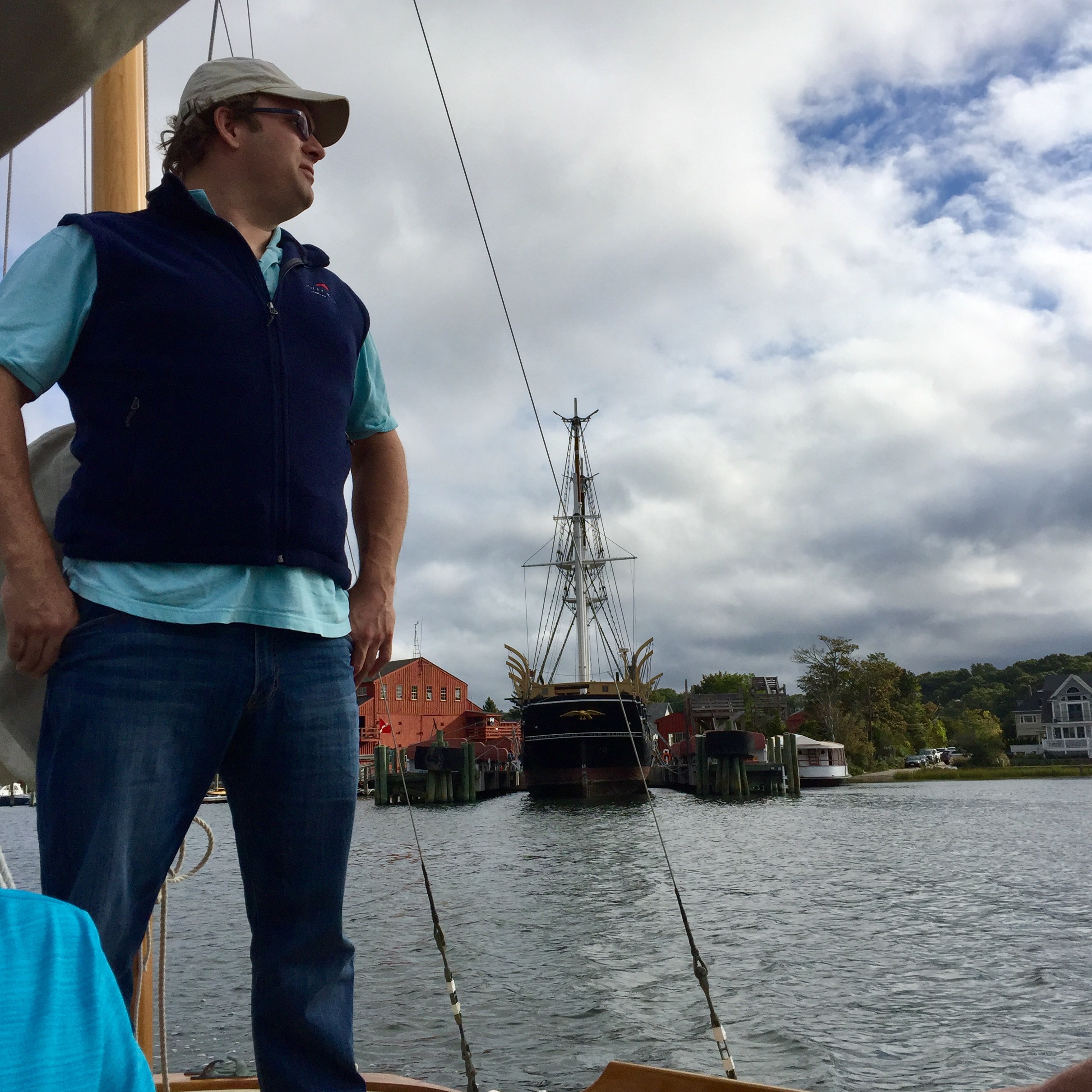 WoodenBoat Forum member Mike and the Morgan on the way down the Mystic River Note her position.
…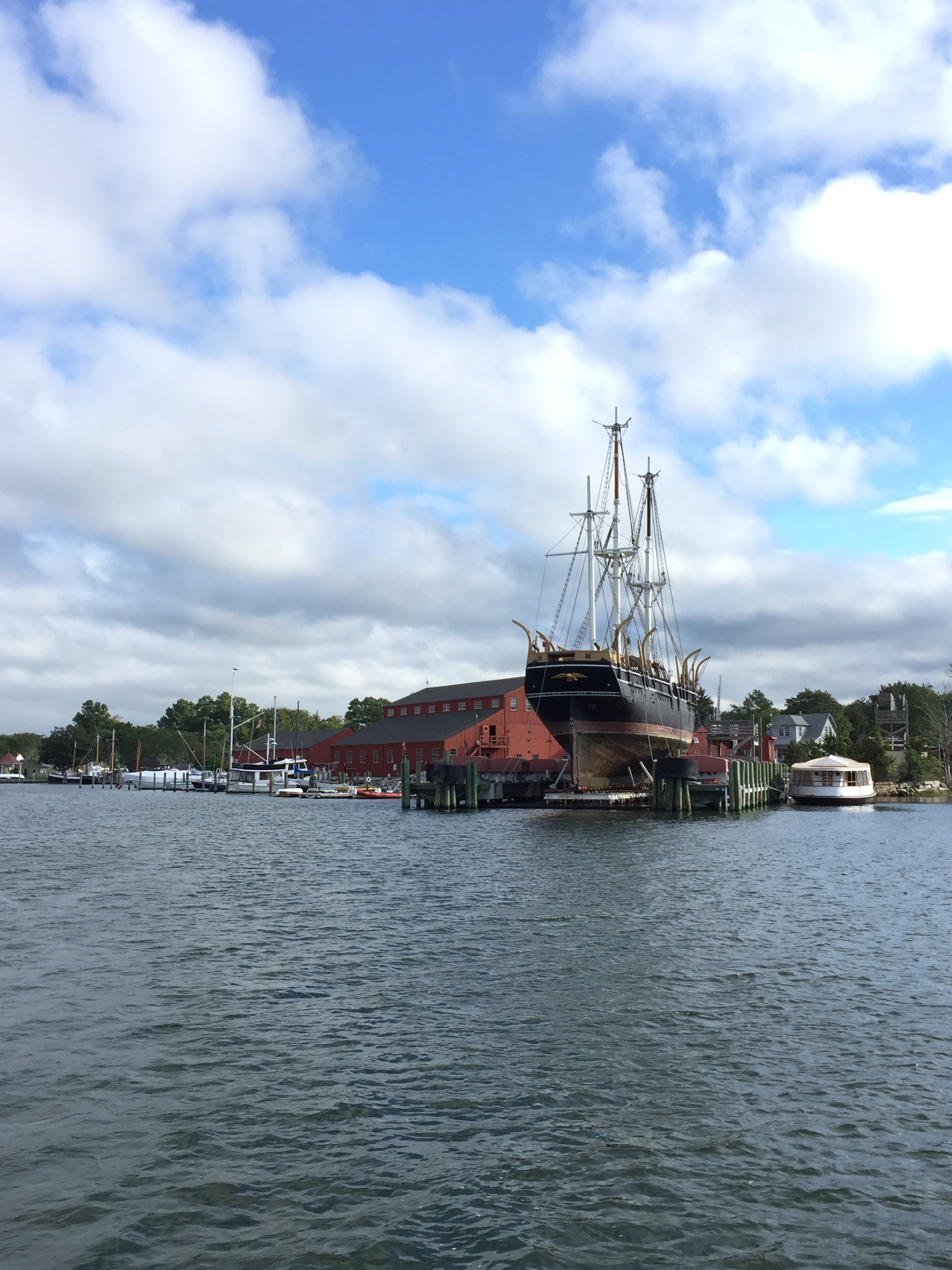 Here she is when we returned. The Morgan will be hauled out for a bit of bottom work. That's the Sabino on the right.
…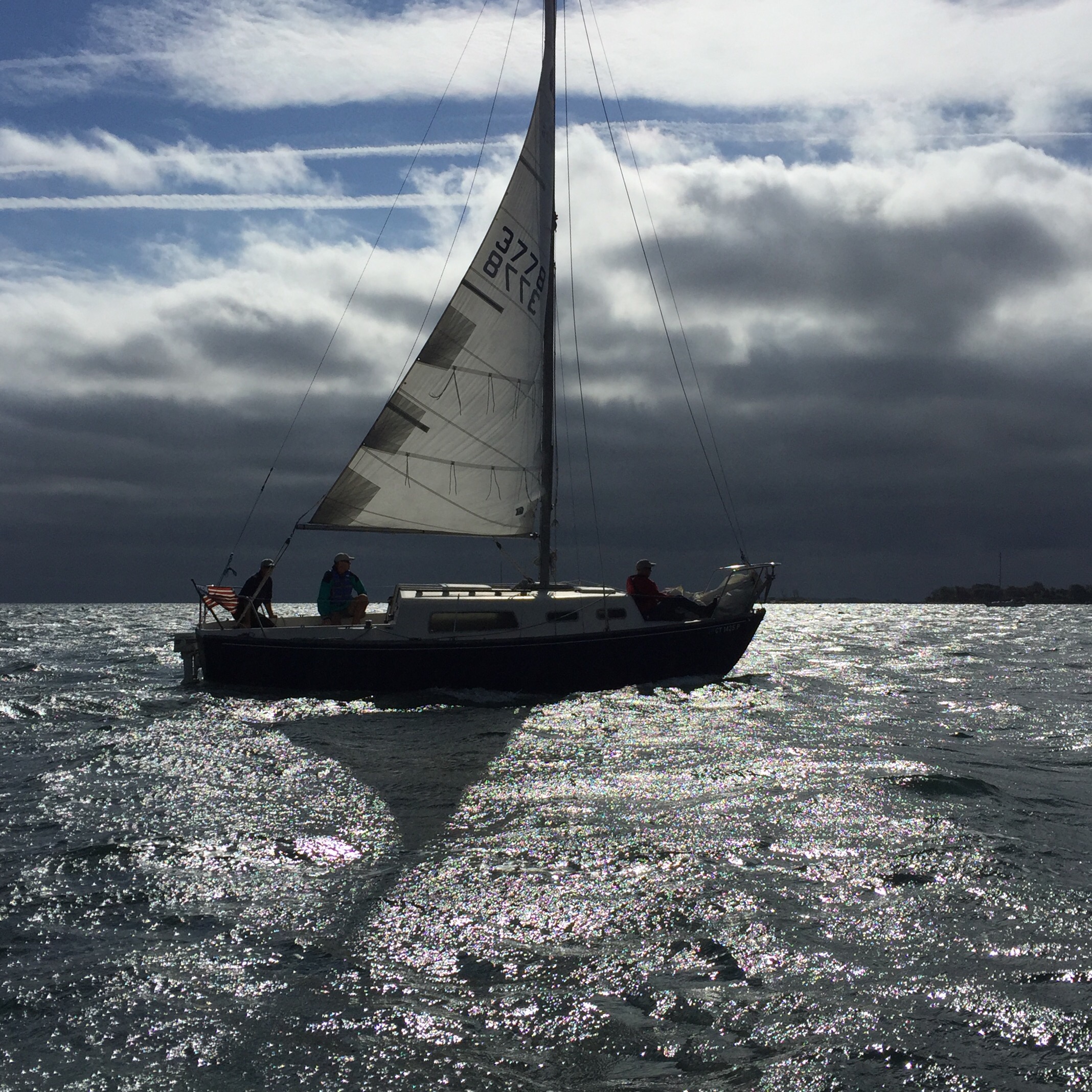 It was a bit breezy on the Sound. A solid fifteen with gusts to "whoa". Decidedly not my usual sailing conditions.
…
A cool and lumpy day waiting for a Northeaster to arrive. We covered a good bit of ground though sailing with just the jib and mizzen. Certainly a jib and jigger kind of day.
…
A smiling Steven Bauer driving while the watch below keeps warm. Without a wood stove I might add.
…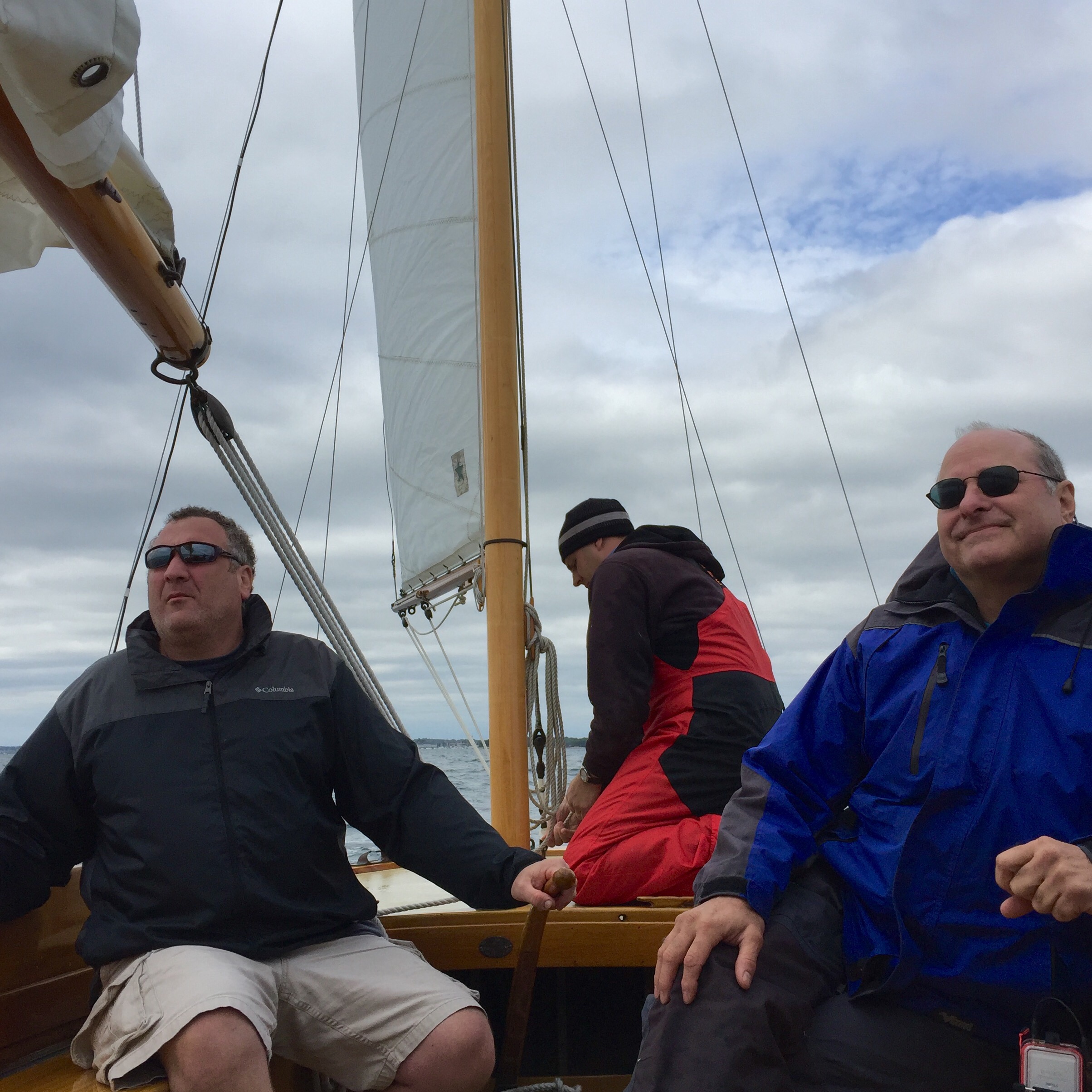 Paul driving Aïda to windward. Skipper Bryan Hammond tends the mizzen. He's a very good photographer as well as an accomplished sailor so we may have some better pics soon.
…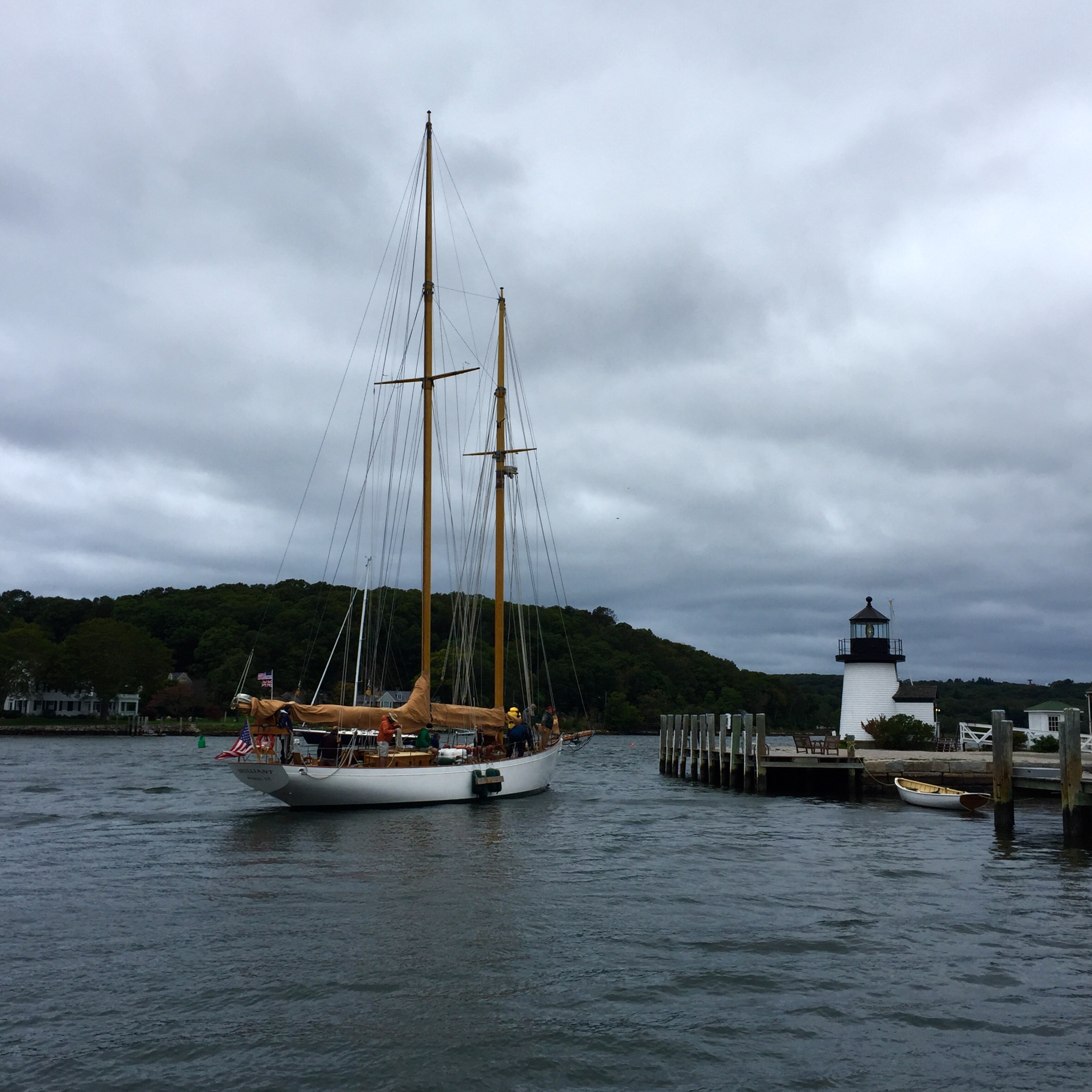 Added treat: Brillant returning home after another trip. One of Olin Stephens finest designs.
Great trip with fine friends. Next year with sunshine and Sjogin breezes please.