Terrific progress at Beaton's. Paul Smith has done fine work these past few weeks returning Sjogin to sound condition. There's still work to do on the garboards, deck and such but her integrity has returned.
…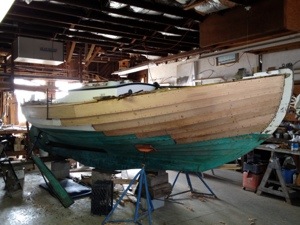 Almost whole. This was taken on Wednesday, just after we returned from St John. Yes, while Paul was working on Sjogin, Julia and I were on Fish Bay with friends. Here's a link to last years adventure in paradise.
…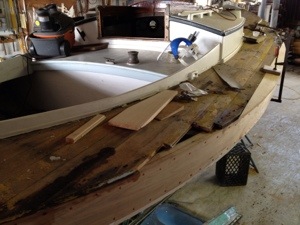 Along with planking the deck damage is being repaired.
…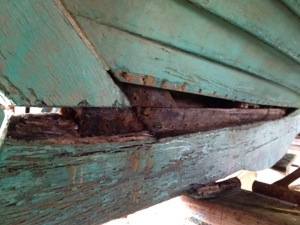 Another long suspected problem to be fixed. The stern post has a tenon that fits into the end of the keel. All is iron sick and needs to be rebuilt like Paul did to the other end of the keel.
…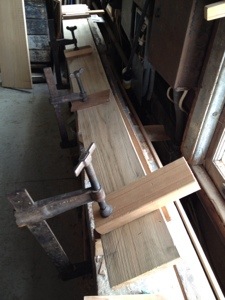 Here's the replacement garboard, steamed and pre-bent on the spar bench.
…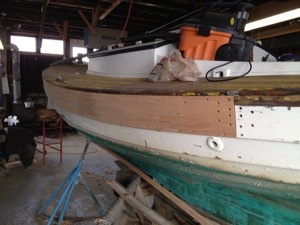 The middle portion of the port sheer strake is in place. Even though I rose to the rank of a moderately talented amateur when I worked at Beaton's in the early nineties, the speed and quality of the work are far beyond me. So happy to have her in such good hands.
…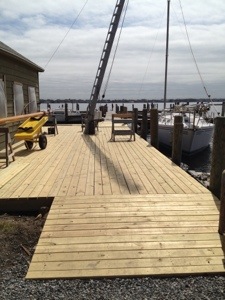 Progress at Beaton's as well. The rigging dock is back in operation. Hope to see Sjogin there this year.
This post was done on an iPad. I'll upgrade the pics later.