and keeping to a Winter like schedule…..
Here's a sure sign of Spring.  The Beaton's garvey ready for another year of service.  She's over fifty years old at least. Her fairly flat sheer is due to the keel starting fail when building her. David Beaton said "that's enough".
…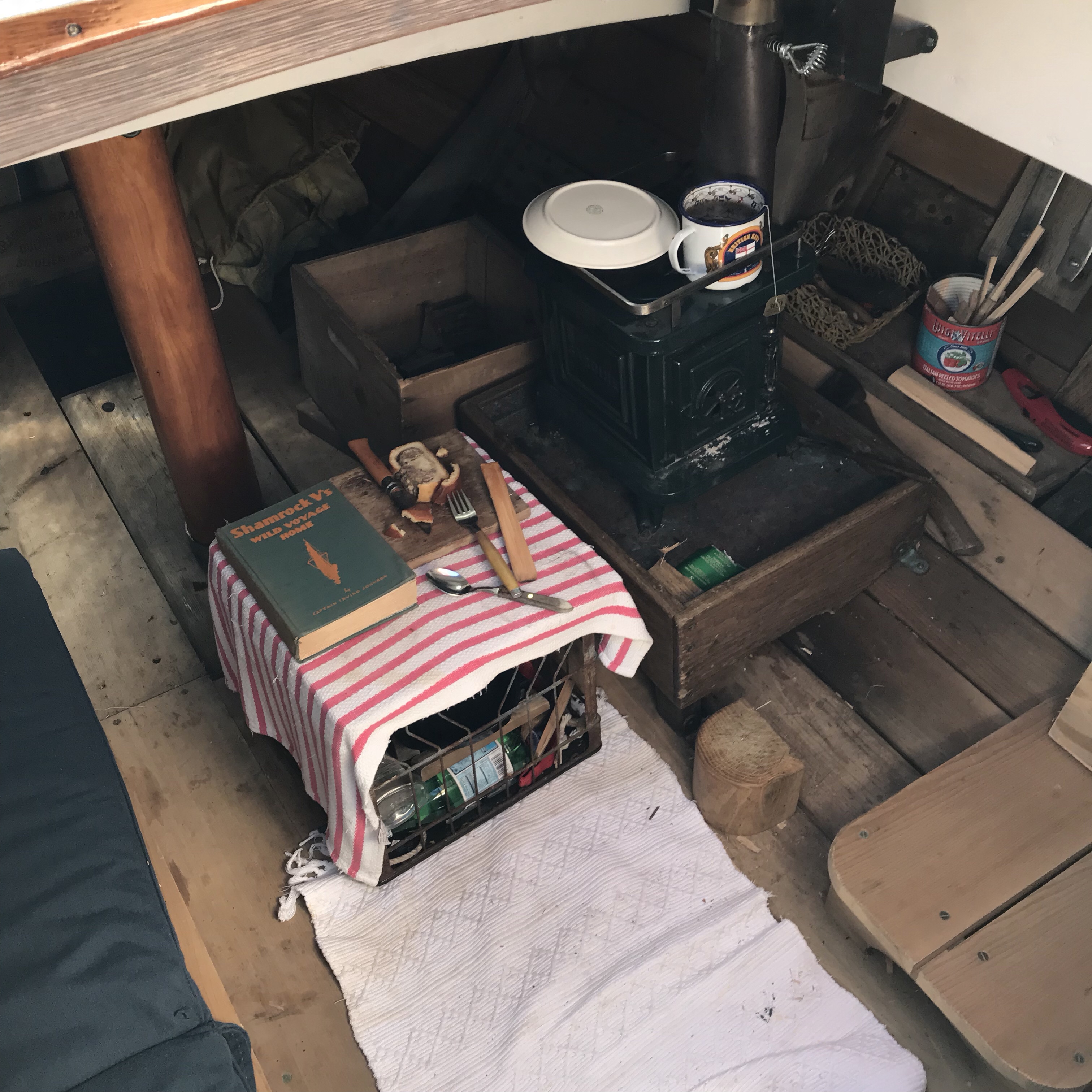 Taken while underway a few weeks ago.  At least some of the comforts of home.
…
The Port tack is the preferred one for a healty draw on the stove with the hatch open.  Hove to yet again.
…
After one of the seemingly endless Northeasters we had in March. Very wet snow and had Sjogin down about an inch.
…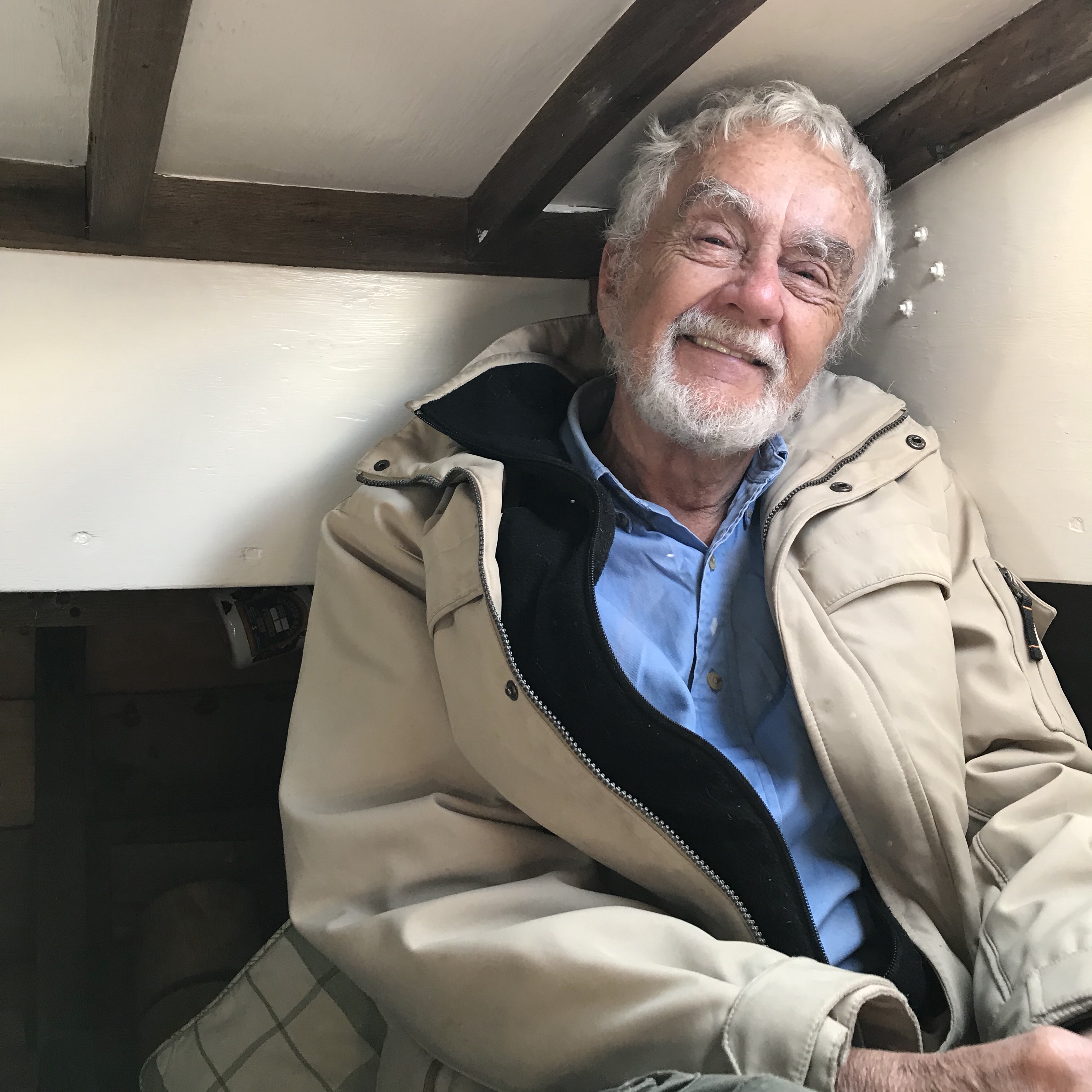 Kent down for a watch below.
…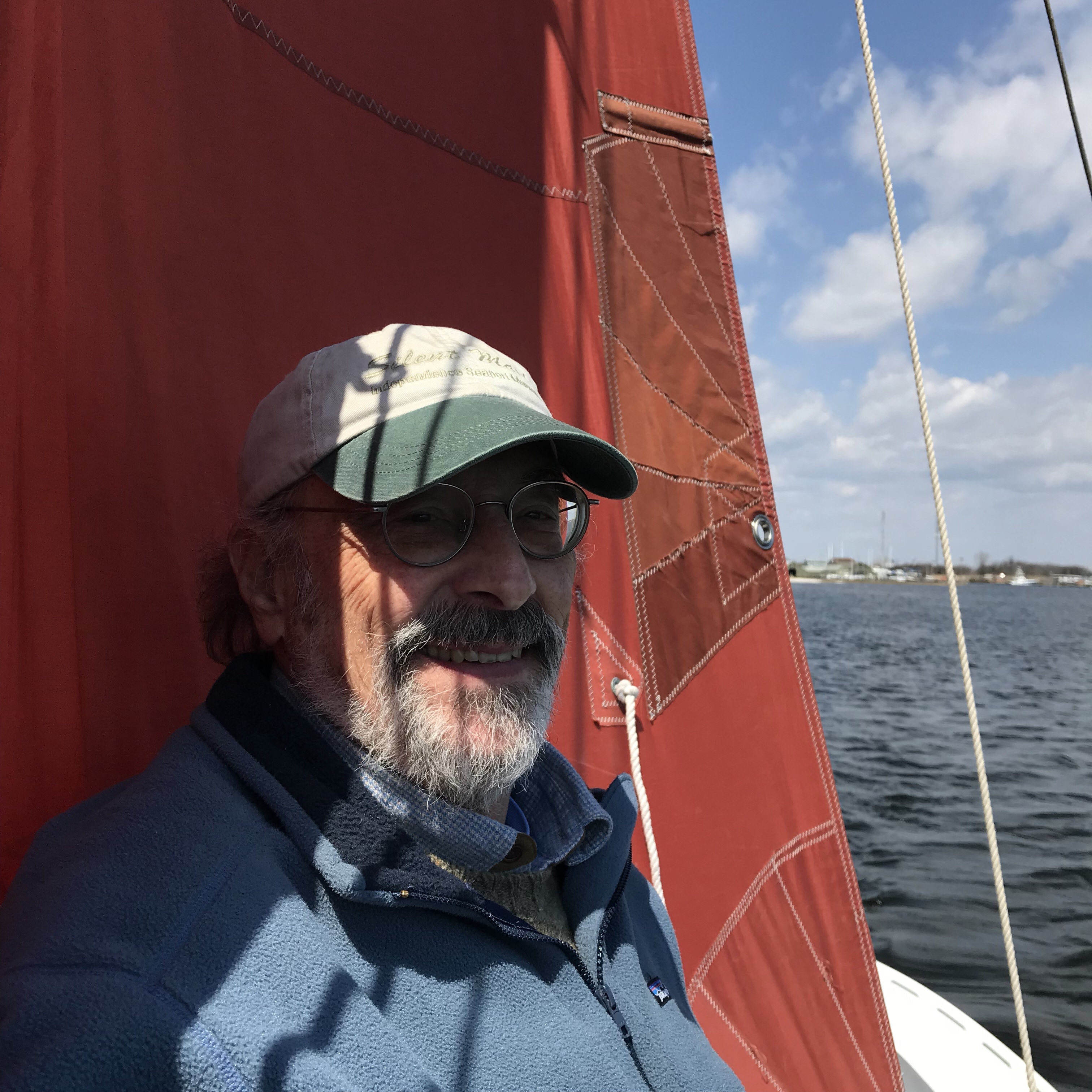 And finally your Happy Skipper leaning against the backed jib. Sjogin didn't seem to mind.
I've finally straightened out my WordPress protocols so once again, I'm promising more frequent Posts.