Waiting for the usual Goldilocks winter sail where it's about forty, bright sun and a light easterly breeze. Still, life continues below deck at the dock. Heating conditions now adjustable by way of a damper. Progress indeed.
…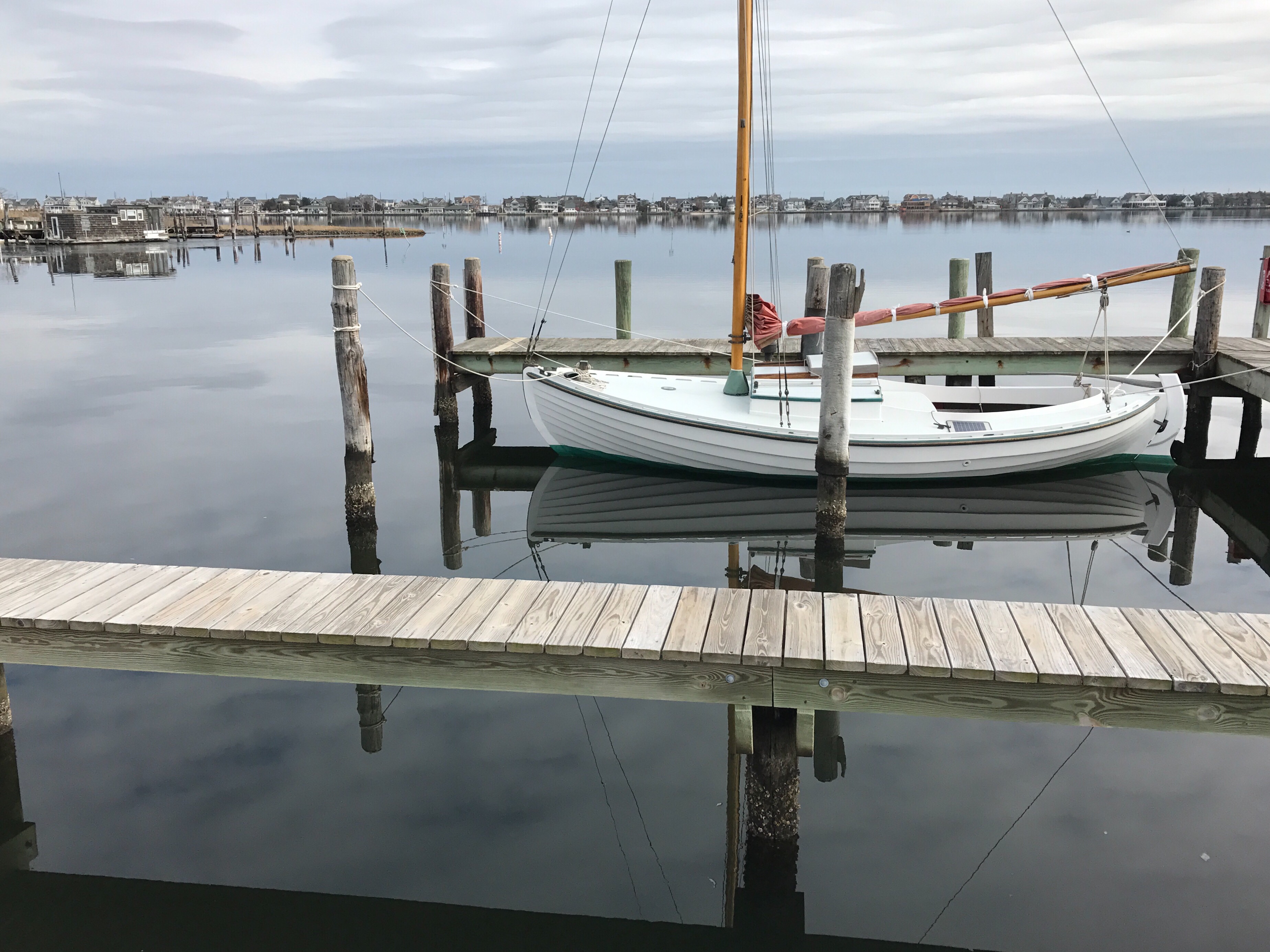 Bay down about a foot or so and flat calm.
…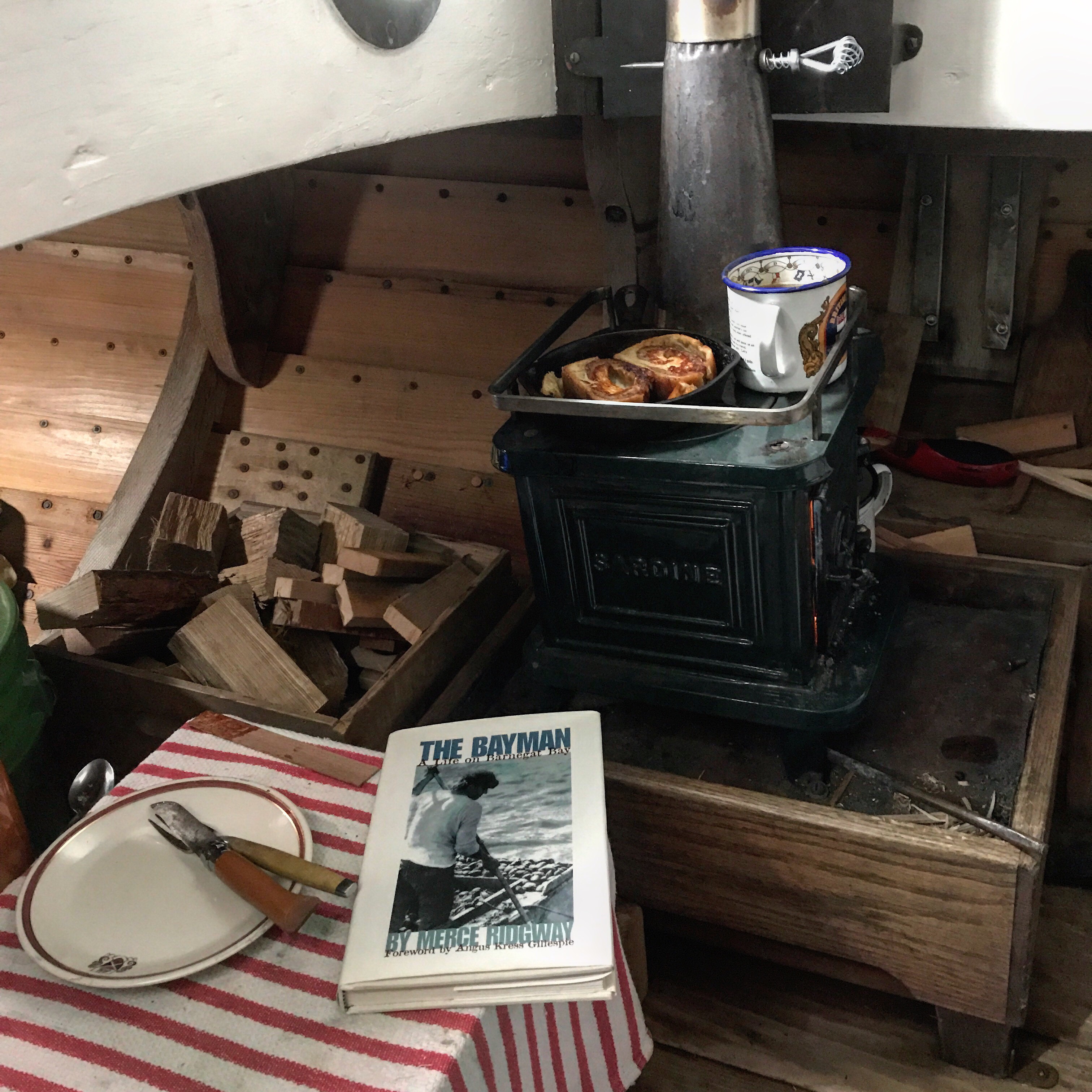 Very quiet below absent the usual snap from the stove and sizzle in the skillet. New read on board is the life of Merce Ridgway, Bayman, a look at life on Barnegat Bay sixty years ago. Happy to have the Oyster farmers now but what a loss.
Note the new damper.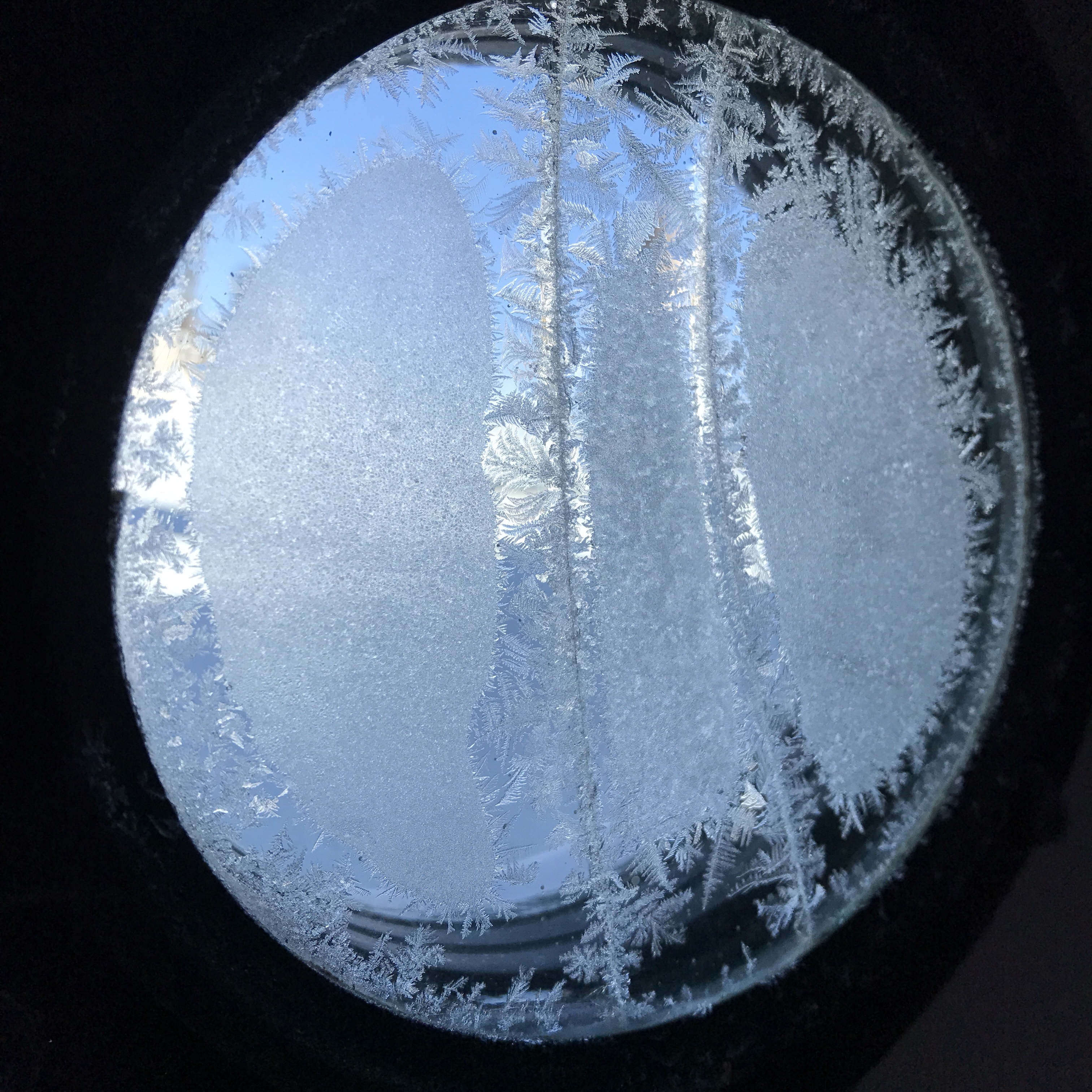 Just warm enough below to start defrosting the ports.
…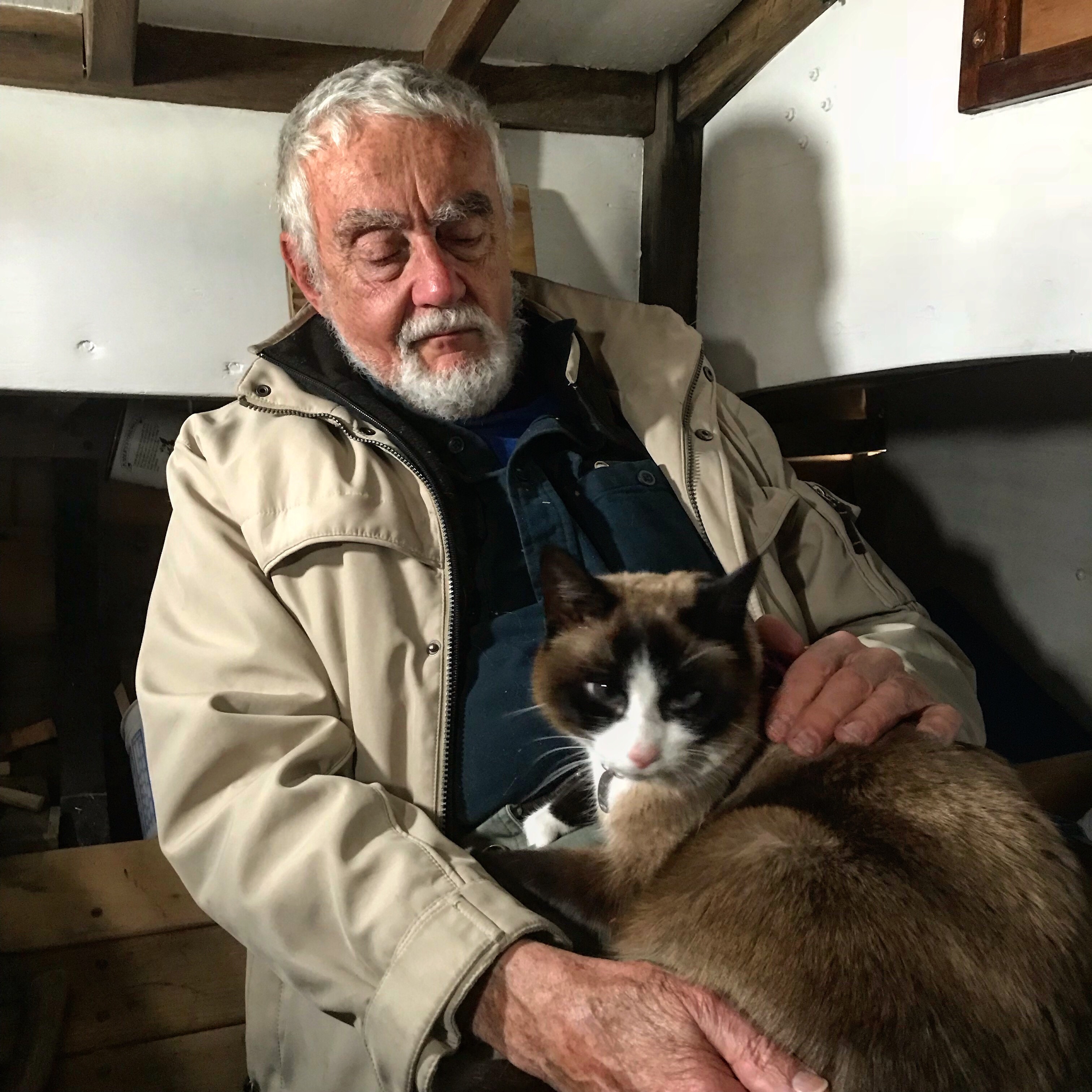 Had a lunch visit from Kent and his very good friend yesterday. Plenty of room for the three of us.
Sailing pics soon.