We're long back to our regular Summer schedule of at least one sail a week and and a visit every few days just to "check up on Sjogin". Here are some photos from the last few months or so.
Once again this Blog is languishing compared to my steady stream of Facebook, Instagram and Twitter posts. Still, I like to take time and put together occasional longer posts here.
And to reacquaint you with your writer, here is a pic from early this Summer experimenting with a design for a spot to sit aft with the curve of the coaming just so.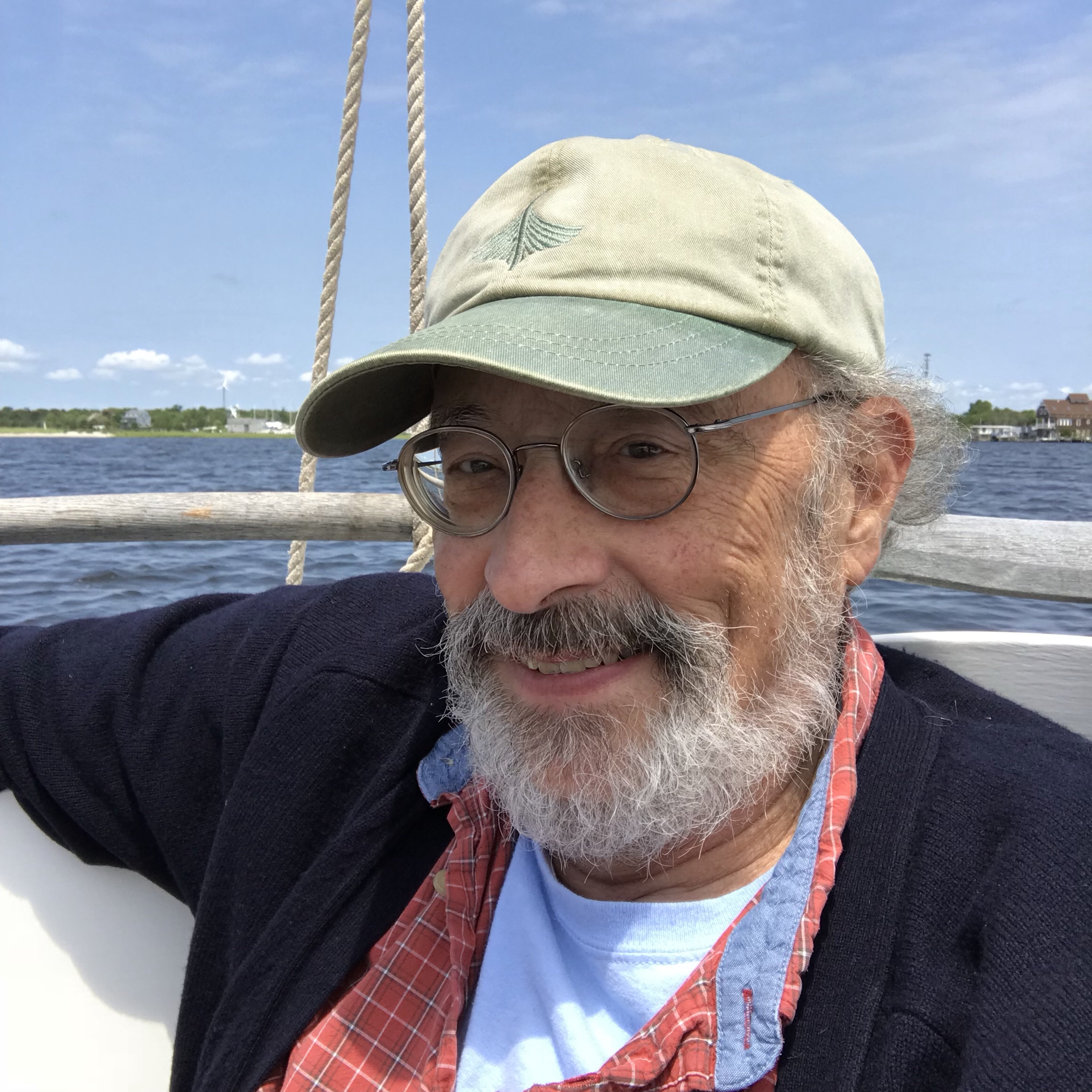 That's Beaton's to leeward and hove to of course. The tiller is wrapped in a few turns of the main sheet to keep it out of the way.
…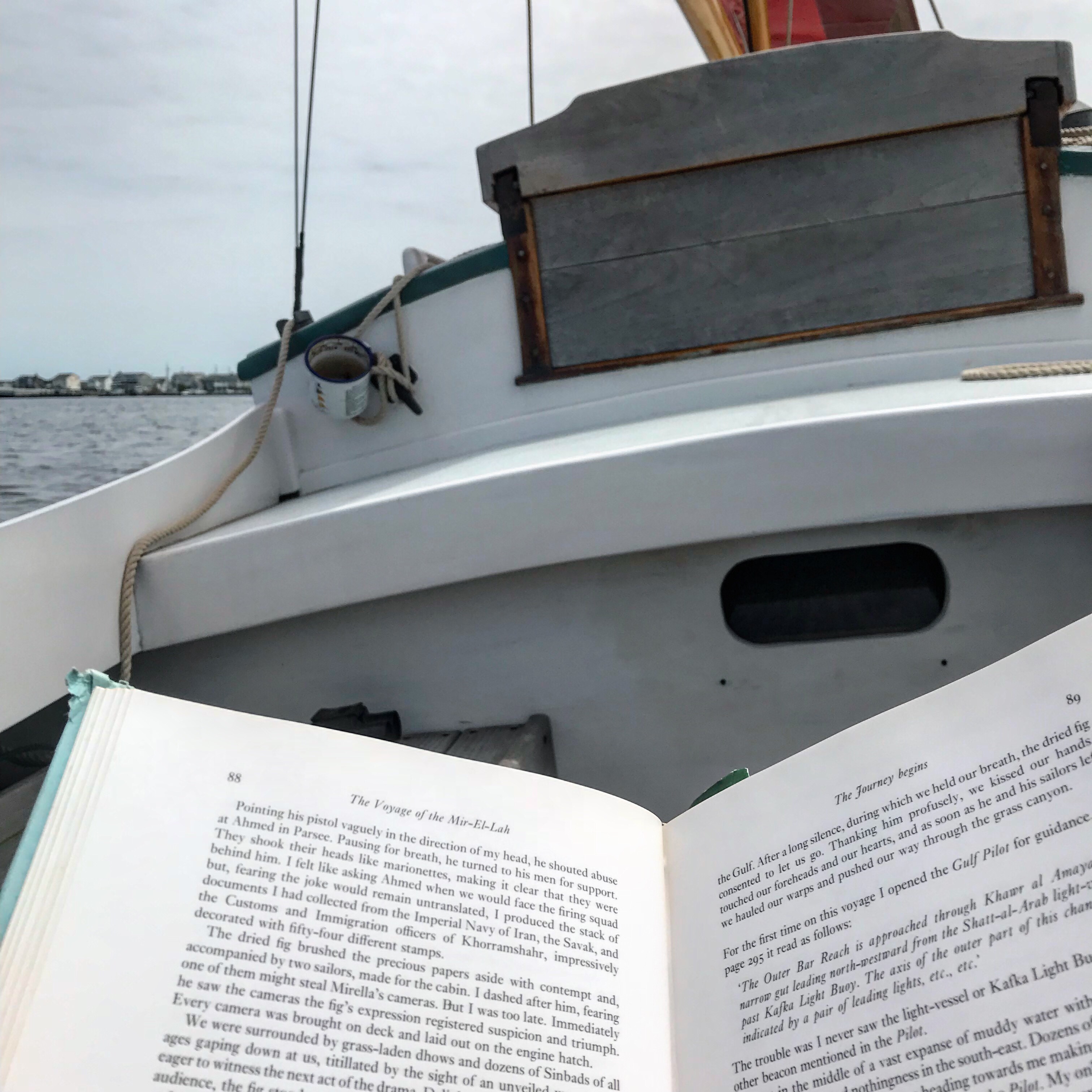 Reading on the proposed stern seat. This is one of those projects that get thought of for years before actually making it so. Just a few boat cushions in place to dial in the exact seat height.
…
An early Summer appearance by Julia.
…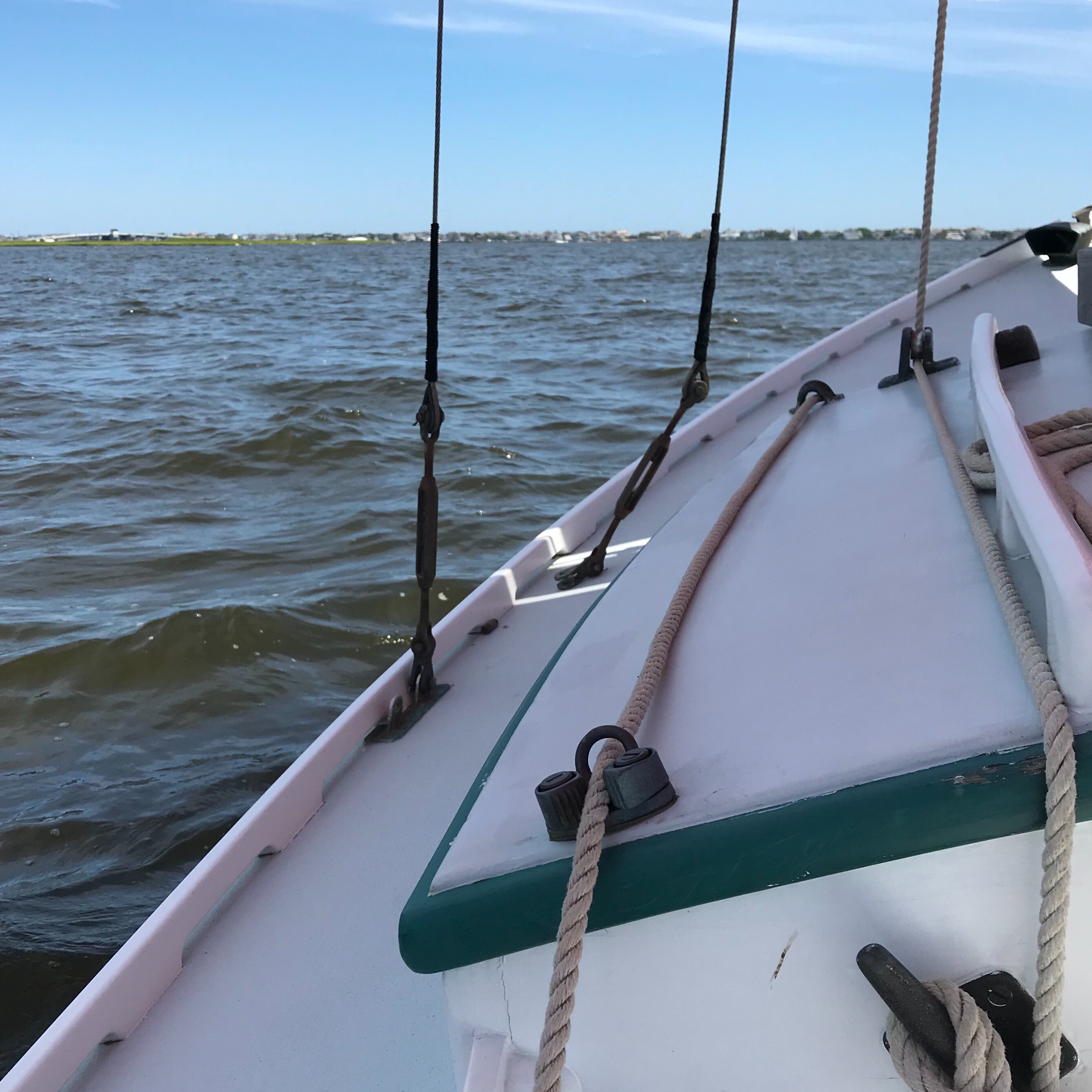 What's wrong with this picture? One can only hope that this is the extent of this year's surprises. Quickly fixed and continued on, hove to on starboard. Astonished that the clevis pin didn't roll overboard.
…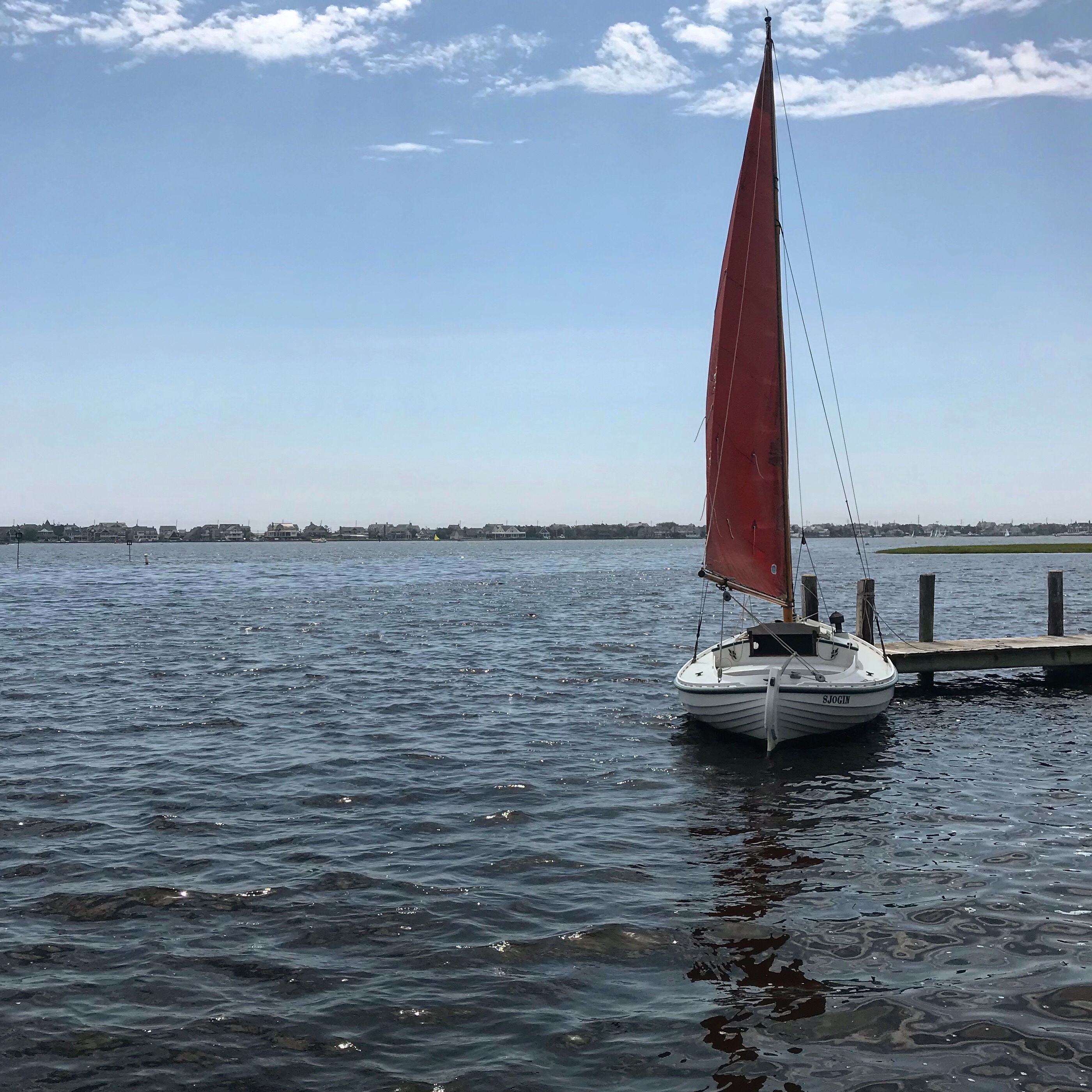 Waiting on crew. Had quite a varied guest list this Summer. And a couple of folks that had never sailed before, always a treat for me.
…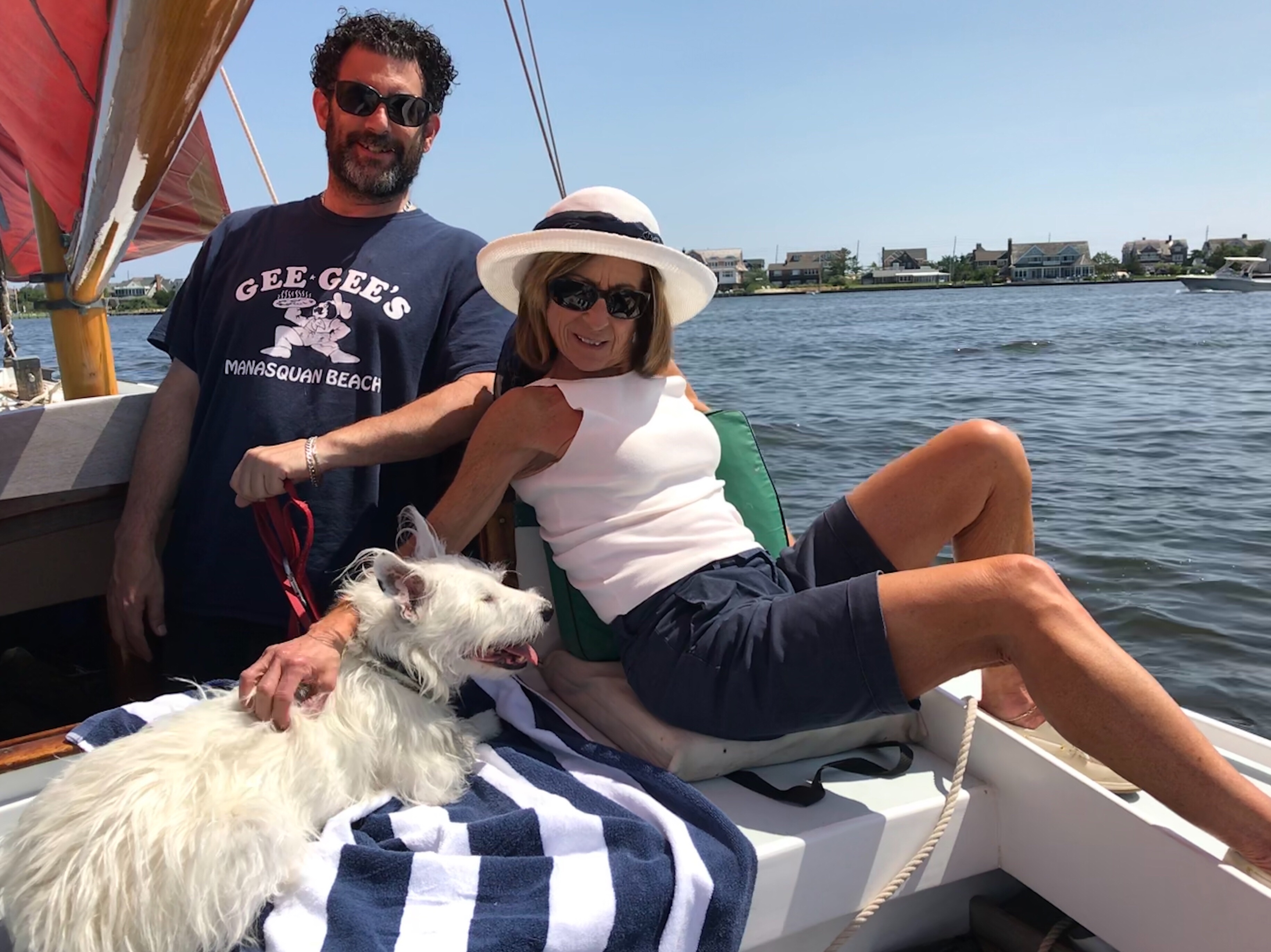 Jeffrey, Julia and Action, the One Eyed Wonder out for a great sail two weeks ago watching the Duckboat Worlds.
…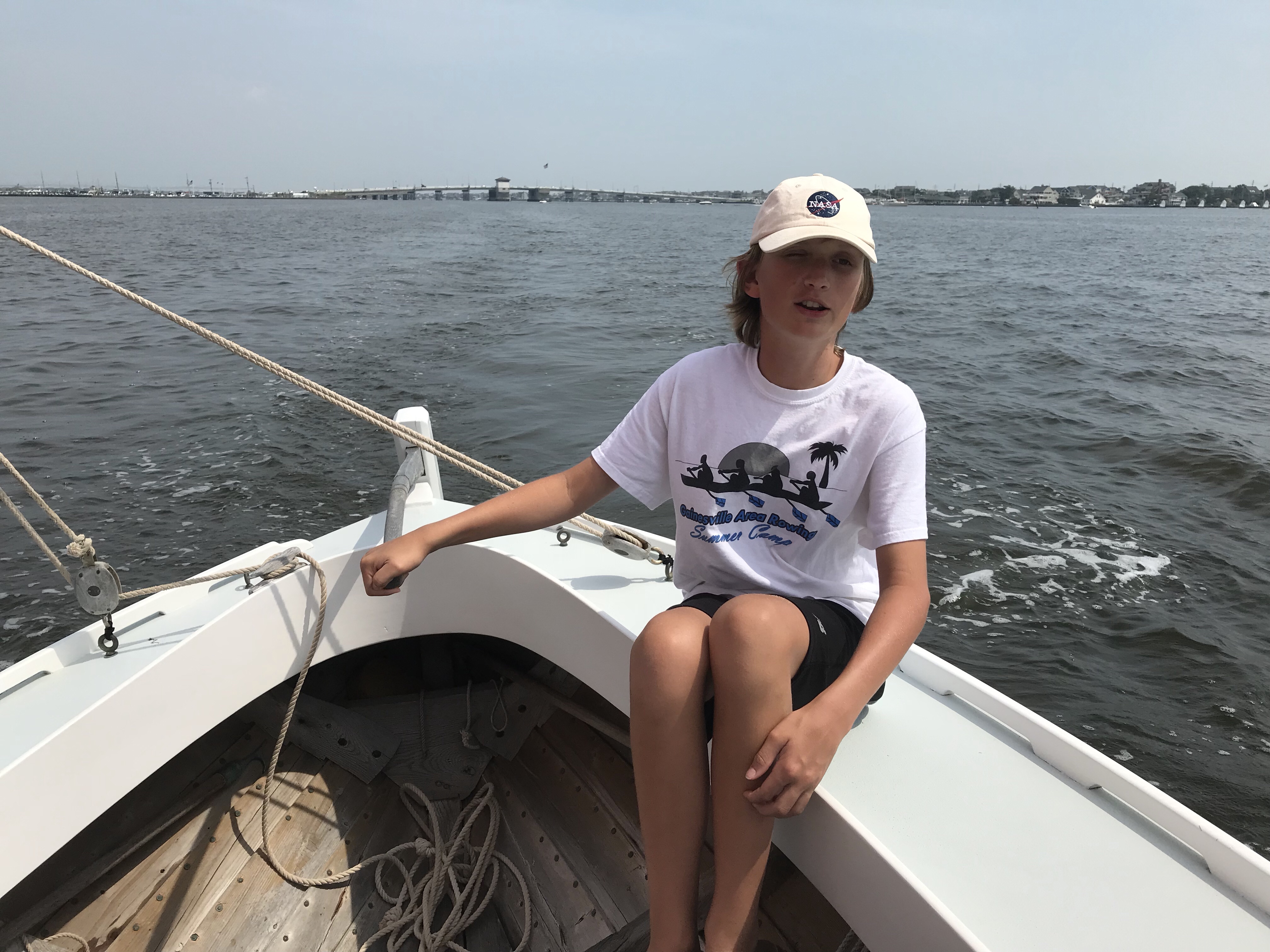 Daniel, here from Florida visiting his Grandparents for his annual Sjogin sail. He remembered his prior lessons and drove us around for quite a while.
…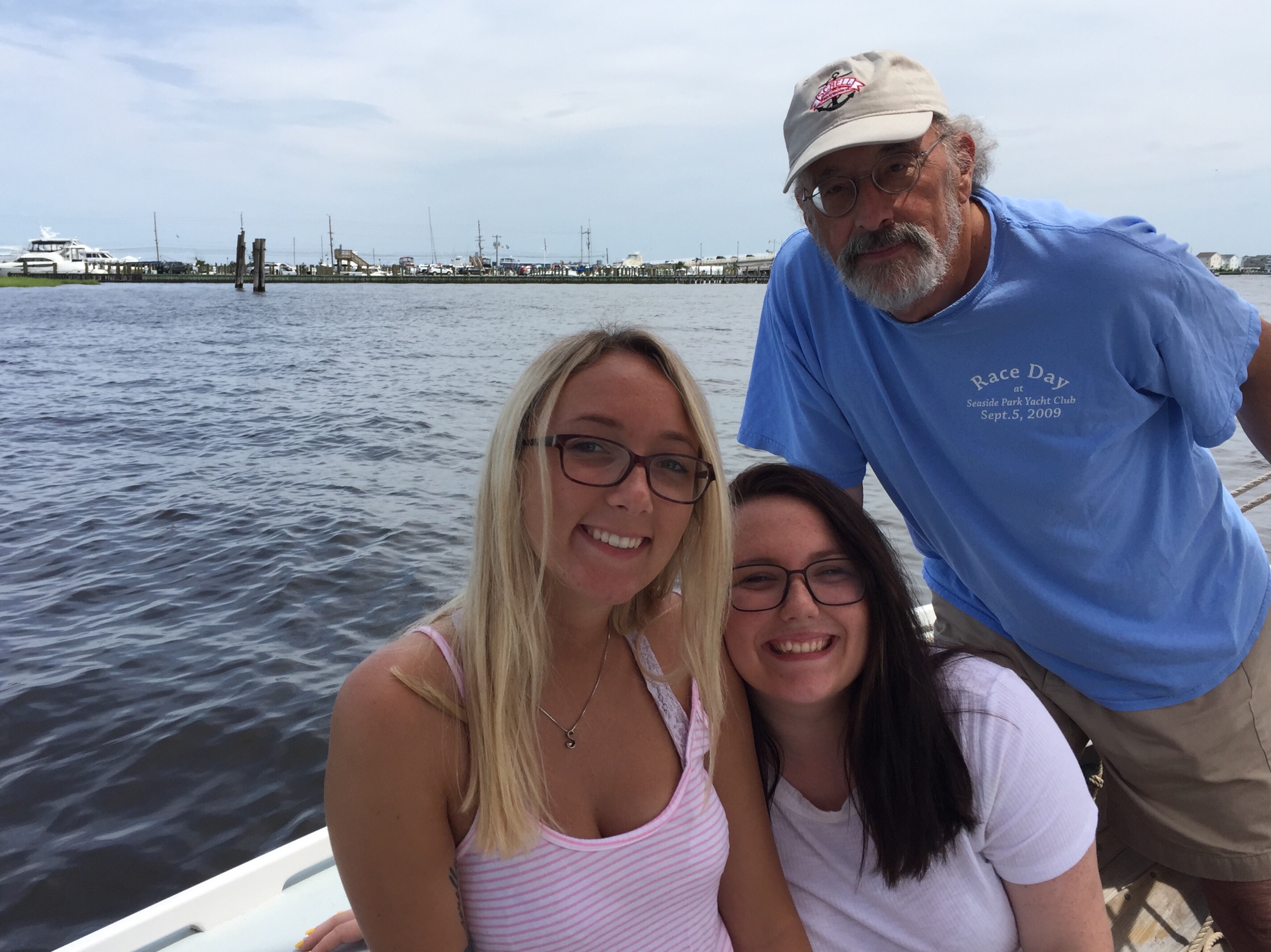 I don't understand why I'm not smiling too. Taking Julia's niece Kayliegh and friends out on a barely breathless day. Terrible Sjogin conditions with little air out of the East and a building bobble of too many motorboat wakes. The ladies had a great time in spite of it all.
…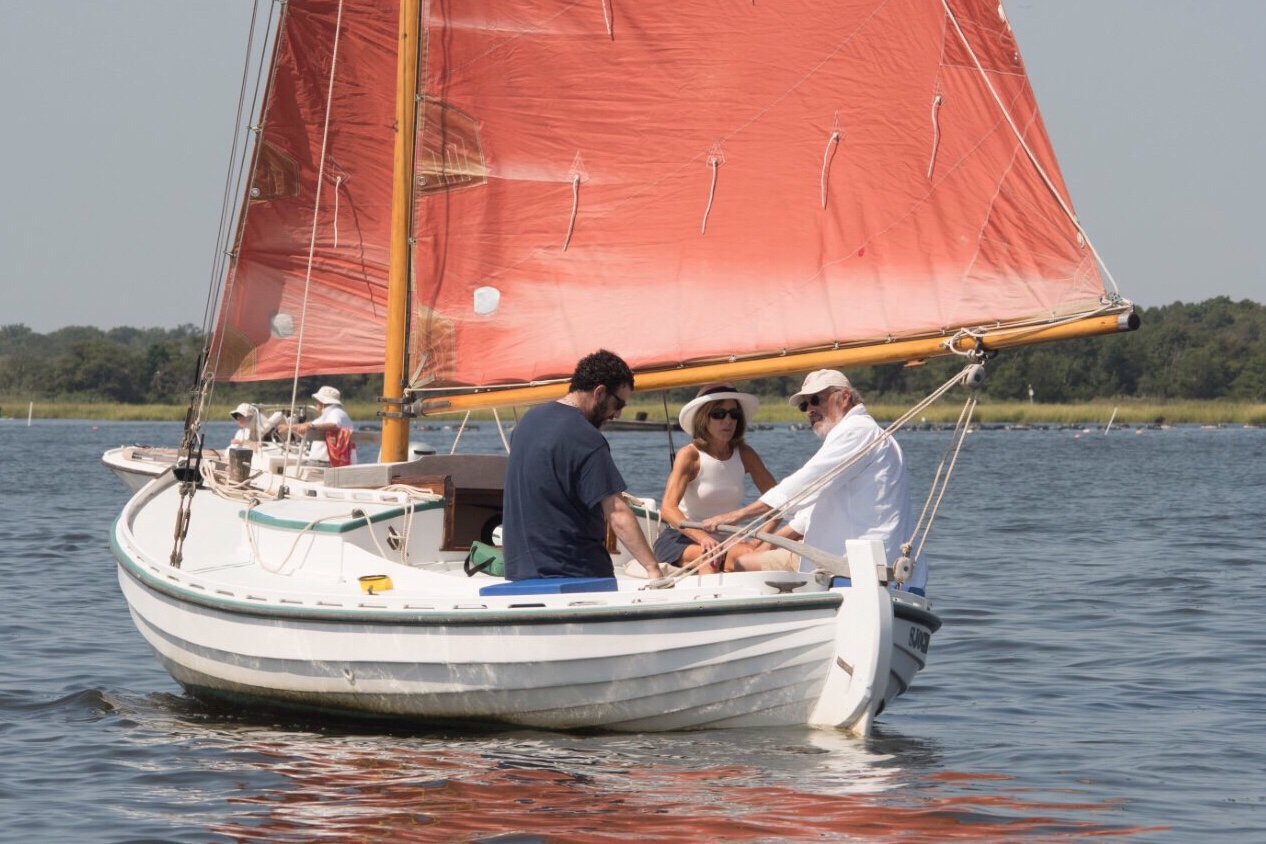 A Peter Slack photo he snuck in while taking Duckboat World pics.
…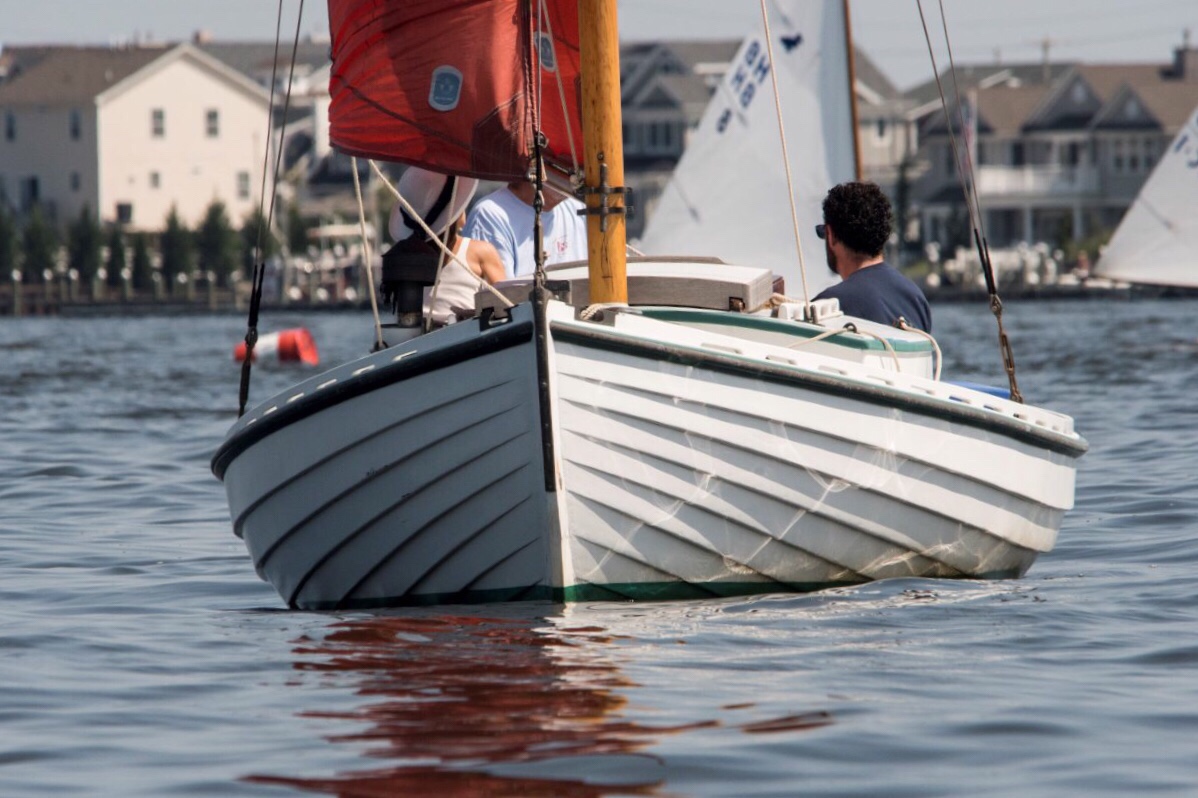 Another one from Peter. Just enough air to keep us moving and to allow watching the Ducks go by without too many worries about what's ahead.
…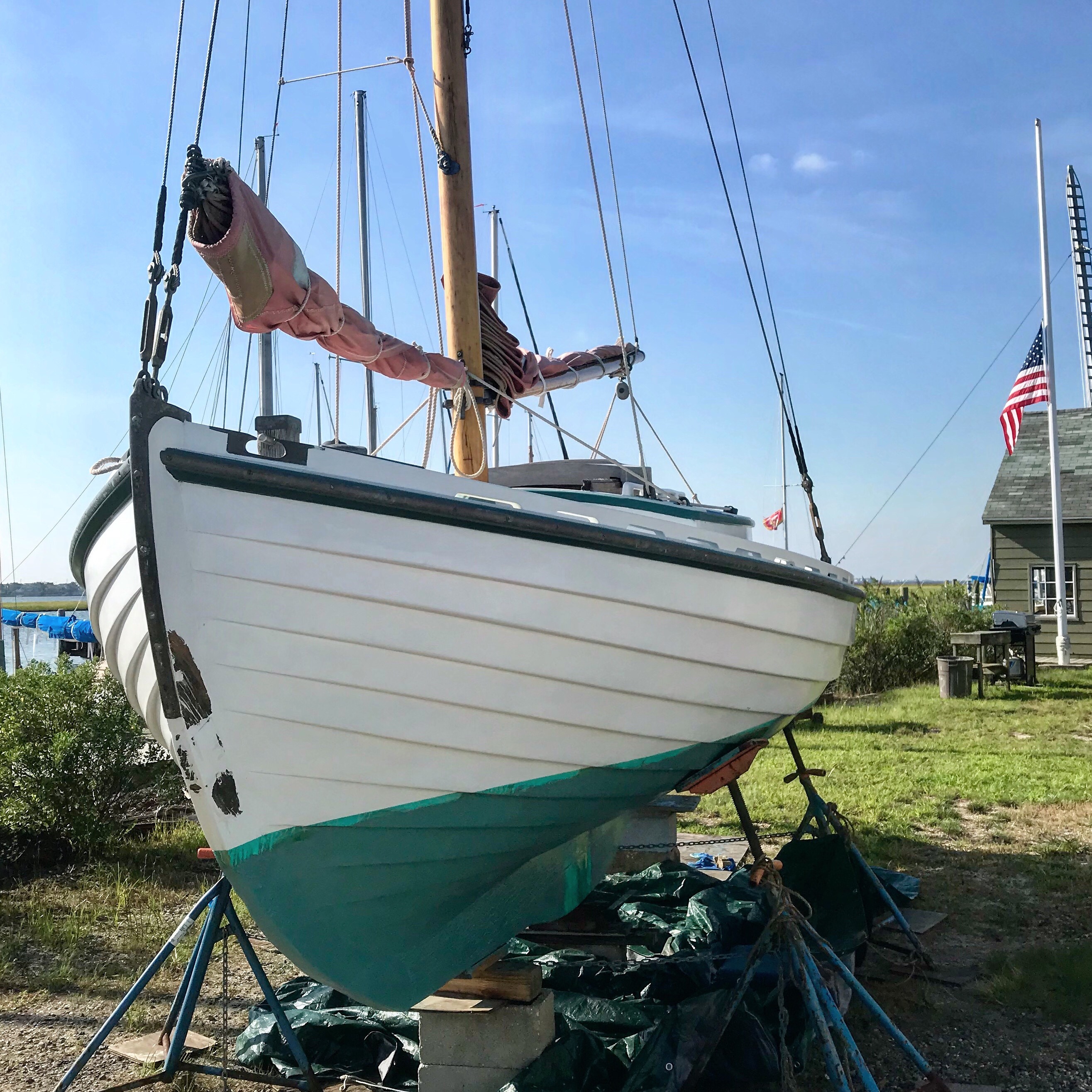 And finally here she is hauled last week for some paint work and a bit of garboard caulking. She'll go back in soon for the start of the sizzle season. The next Post will undoubtedly include images of the first fire and sail of the off-season.
Thanks for sticking around and I guess some of you are used to these lapses.
Updates to the Sjogin and Beatons Pages here soon.
Fair winds all.