After years of doodling, I finally came up with a scheme to allow sculling and steering on Speedwell. The standard Duckboat rudder extends about a foot below the skeg and bottom. It's useful to be able to sail in thinner water. Which certainly applies to Stockton Lake where she may sail soon. I also screwed down the mast step to take any wobbles out of going downwind.
We'll see.
…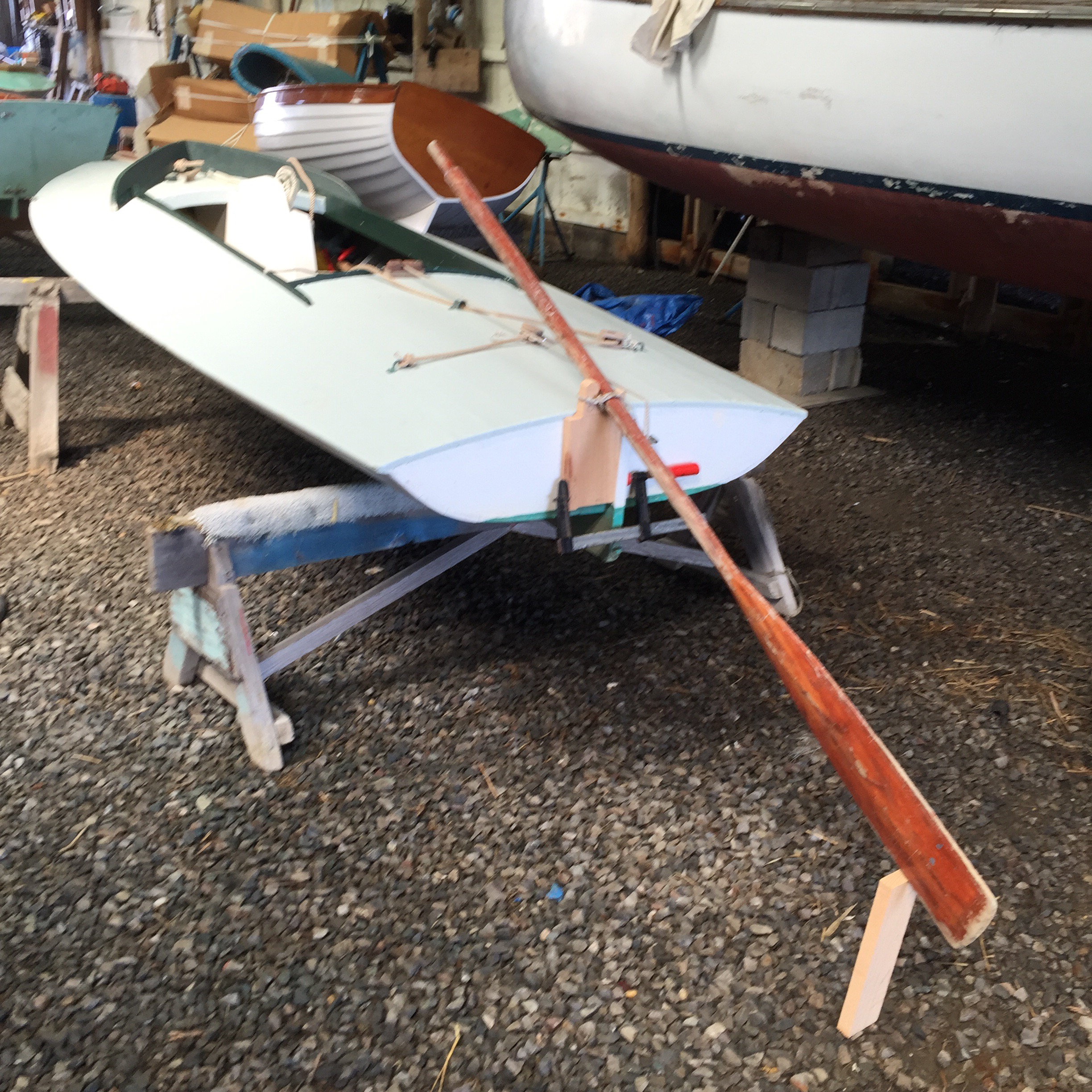 In the steering position more or less. The line will go through the row lock to set the amount aft and prevent loss by fumble fingered sailors. (Ask me how I know.)
…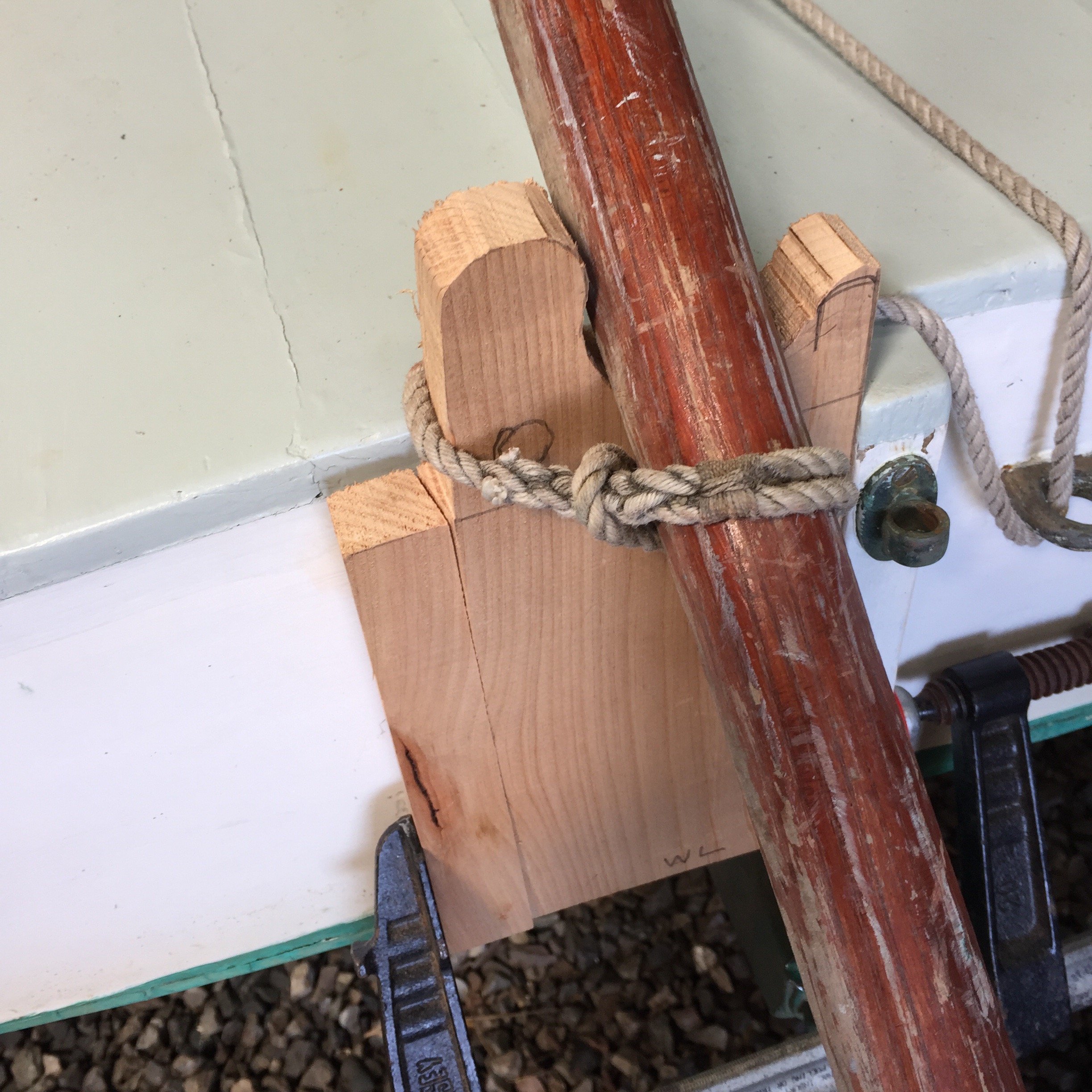 Cedar off-cuts serve here as a proof of concept. (We hope.). The finished version will be in teak and wide enough for horns on both sides. The piece of the left will be fastened to the transom as well as a piece next to the stern post. Both will have a double taper to hold the row lock by tapping it in place. And perhaps a bit of leather for protection.
The deck is fastened to the transom directly. Any standard row lock socket would use some end grain. The wood row lock may be more in keeping with the work boat background. I thought of a folding one, like the ones on the old hunting boats but it would always be there. This way, when it's out, I can't see it from where I sit.
…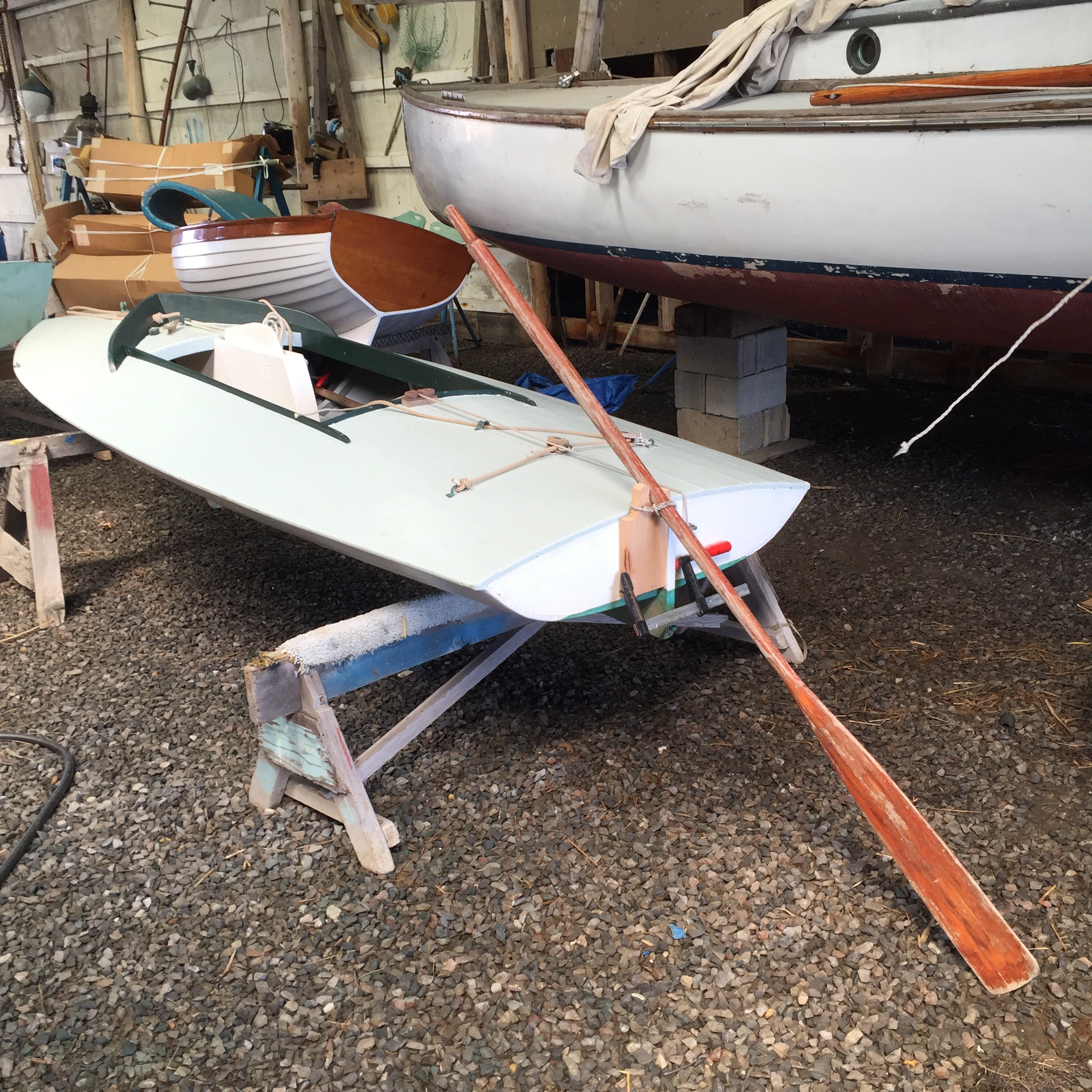 Sculling position in deep water. Useful for working in narrow ditches and such. Recognize the dinghy in the background? It's the Columbia Model that I helped Tom Beaton build many years ago.
Stay tuned. News from deep into the Beaton Marshes soon.