The vagaries of Hermine spared us this time. Had she started her meanderings a bit further west we could have had some serious flooding. It's especially worrisome on the back bays where repeated tide cycles back up and up. The docks at Beaton's barely got wet this time.
Here's Sjogin after the storm and back in operation.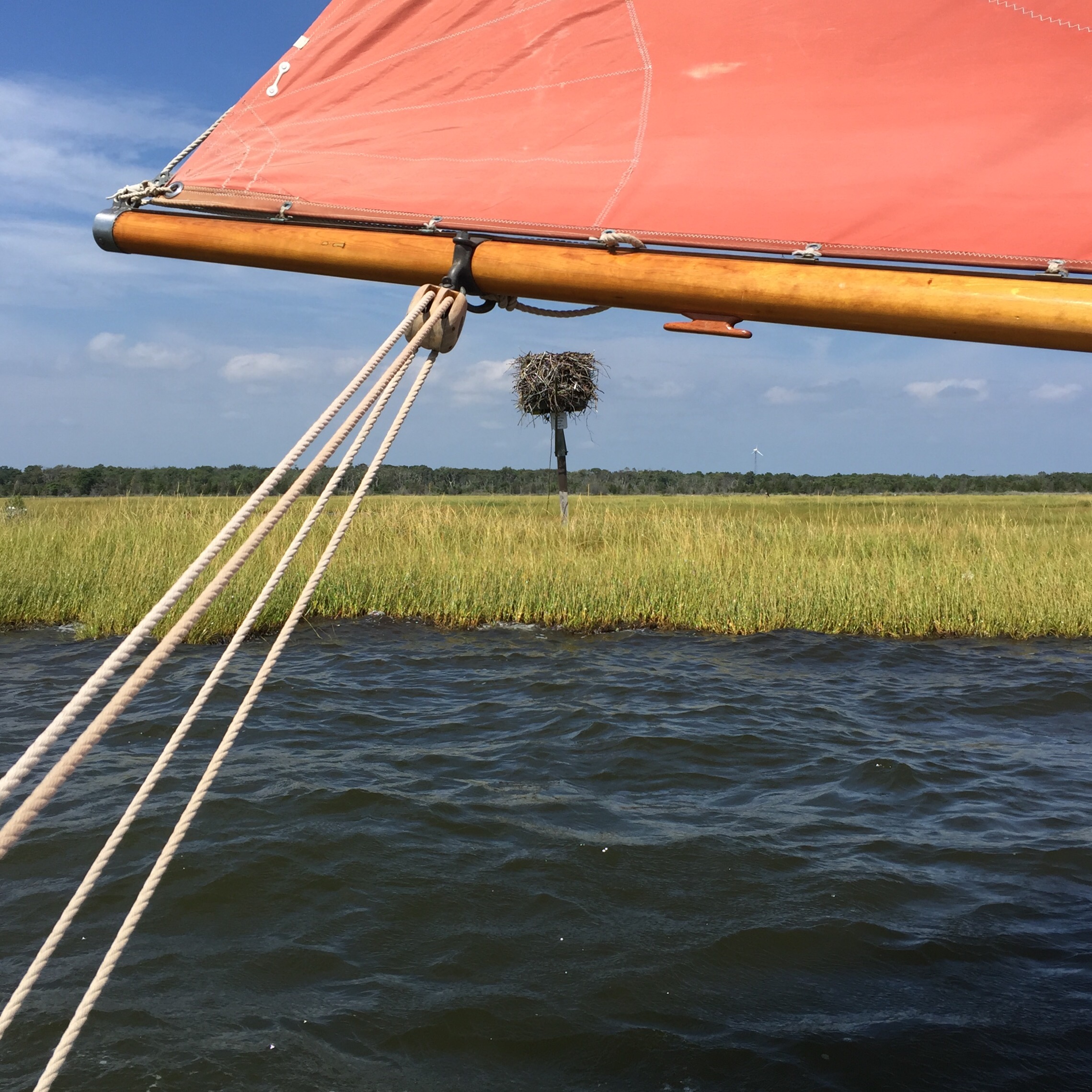 Checking out the Osprey nest on Sloop Point. Nice sail.
Video link soon.