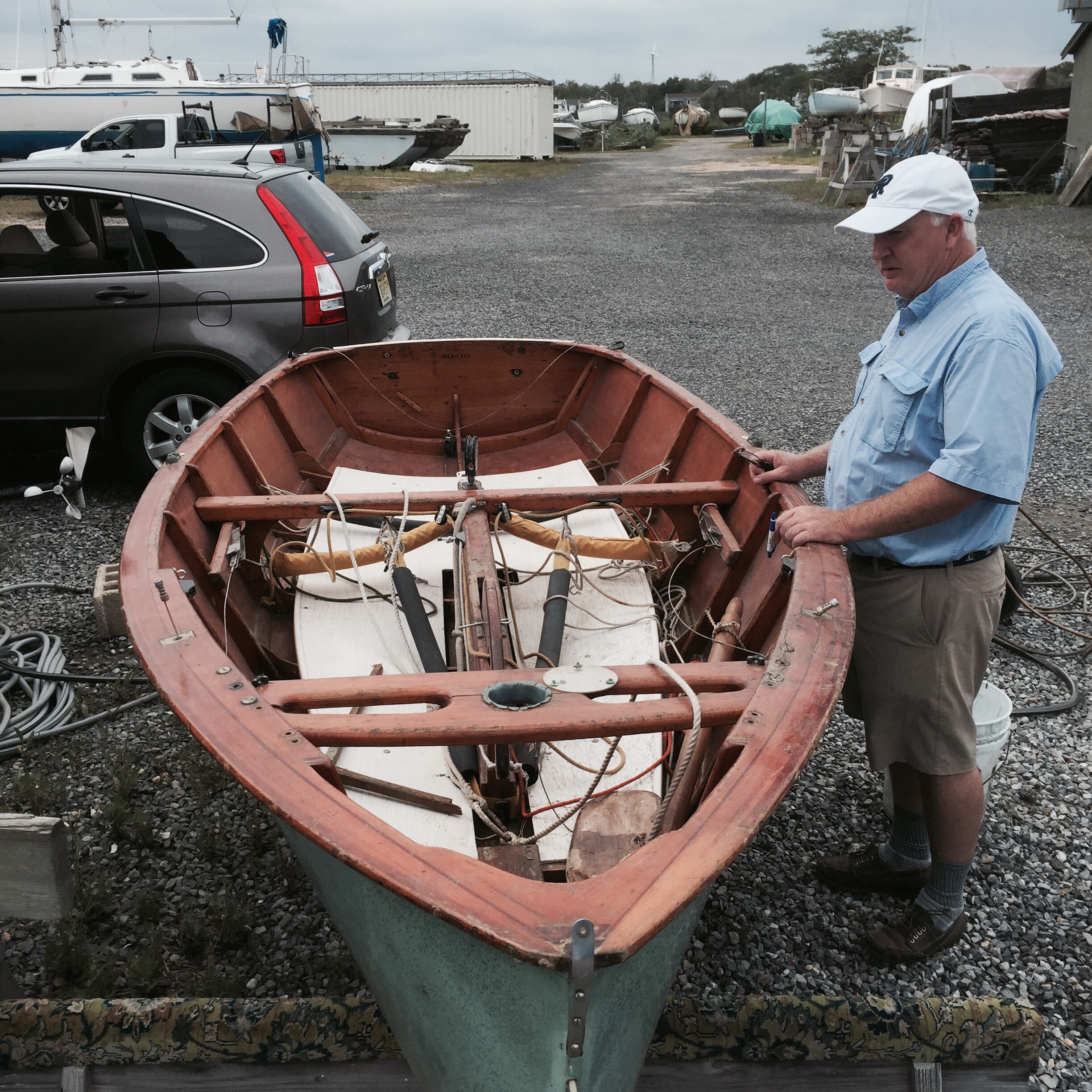 Tom Beaton with one of the family's race winning Penguins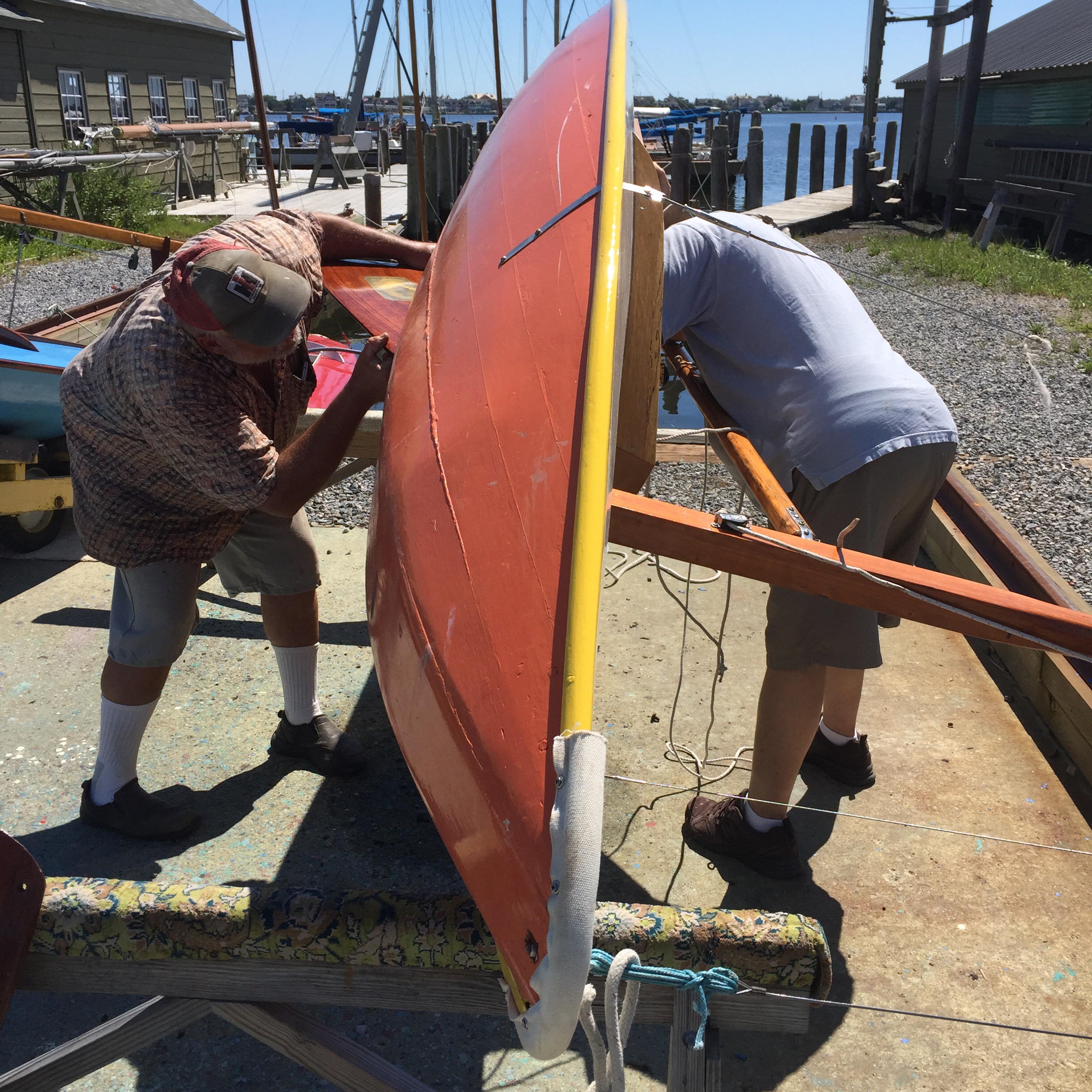 "Wiggle it some more so I can find the pin."  Duck boat frenzy the week of the Worlds.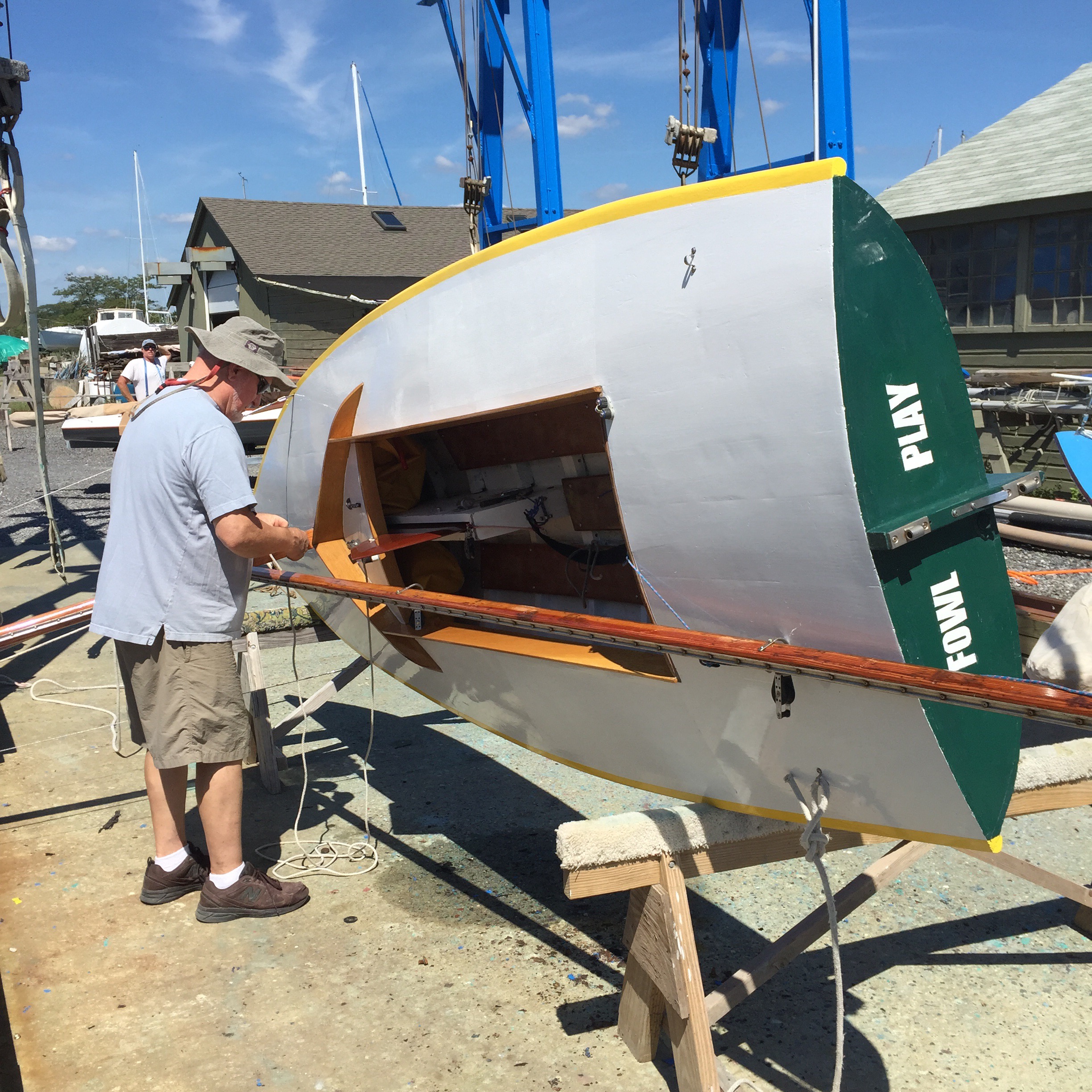 Last minute tuning.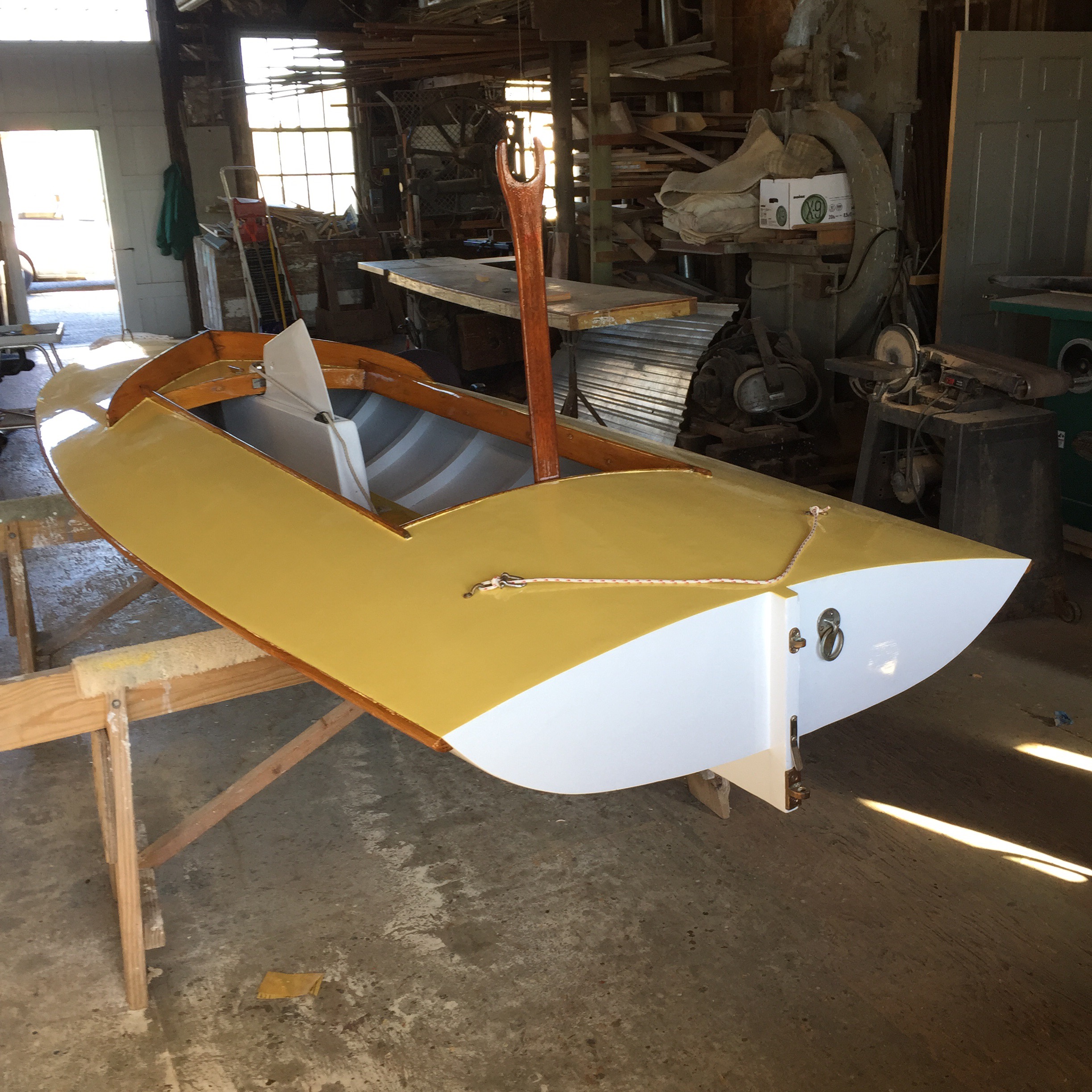 Looking Beaton Fresh and ready for her close up.
So it's as easy as just tapping the pics on your device and here we are.
Stay tuned.