Running out of excuses not to go sailing.  Installed the new jib sheet fittings today along with the quarter cleats and the out haul cleat on the boom.
Tomorrow the sails get bent on and I'll see if I remember how to heave to.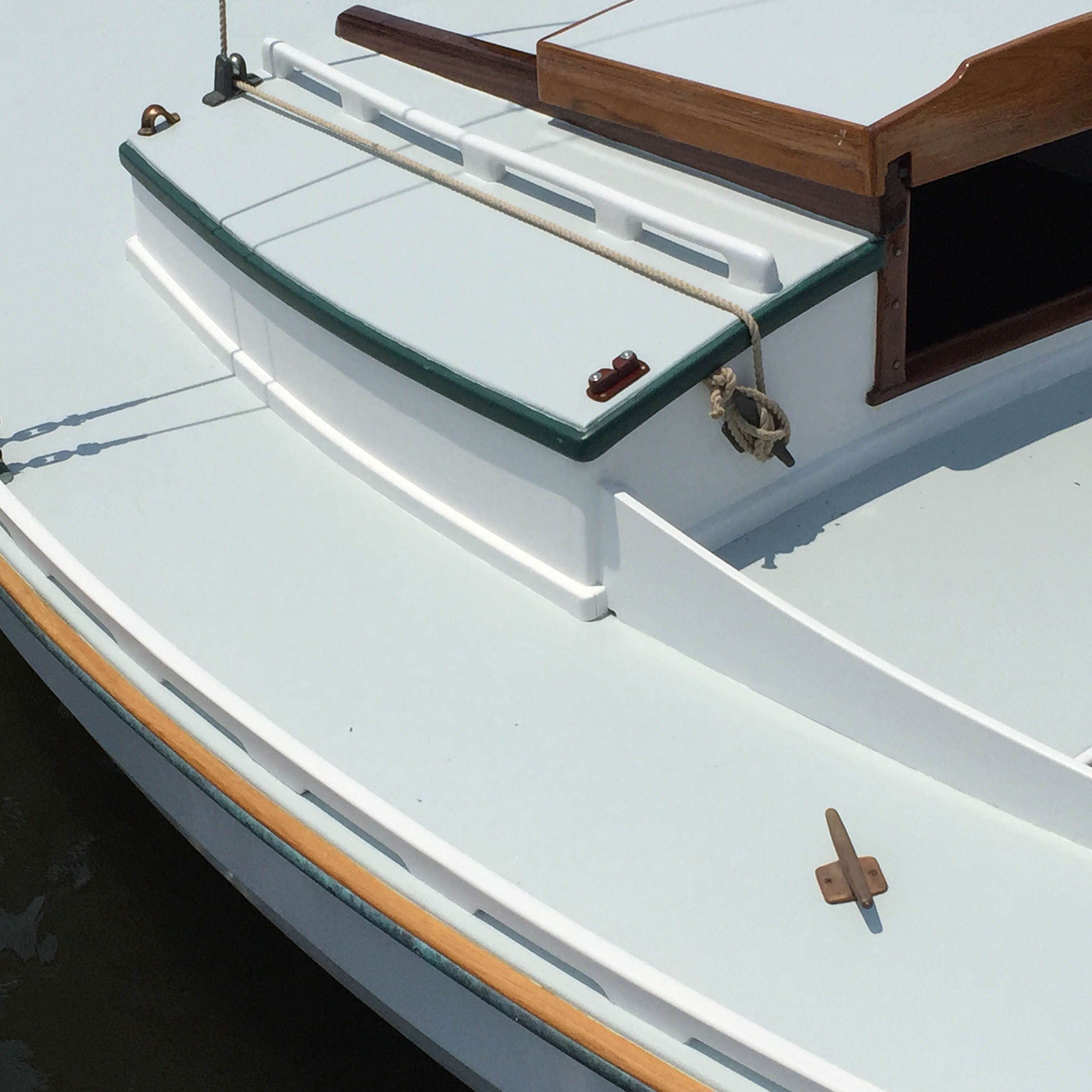 The new jib sheets will go through the fairlead at the forward corner on top of the house and then to cam cleats on the aft corner.  This way there will not be any blocks  or sheets on the deck.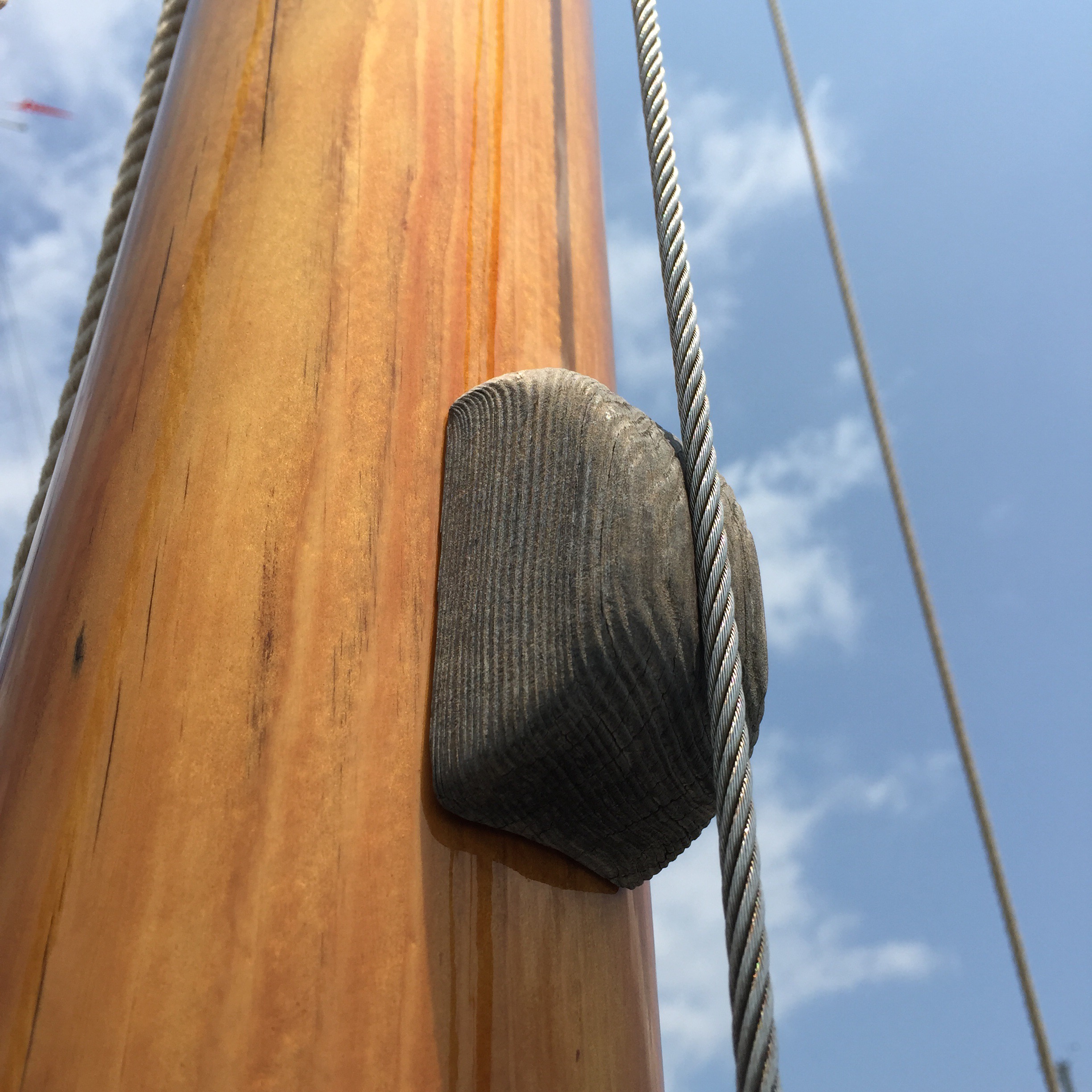 Sandy survivor. This is the simple little block I use to keep the wire halyard off the mast.  It was right where I left it when Sjogin was recovered.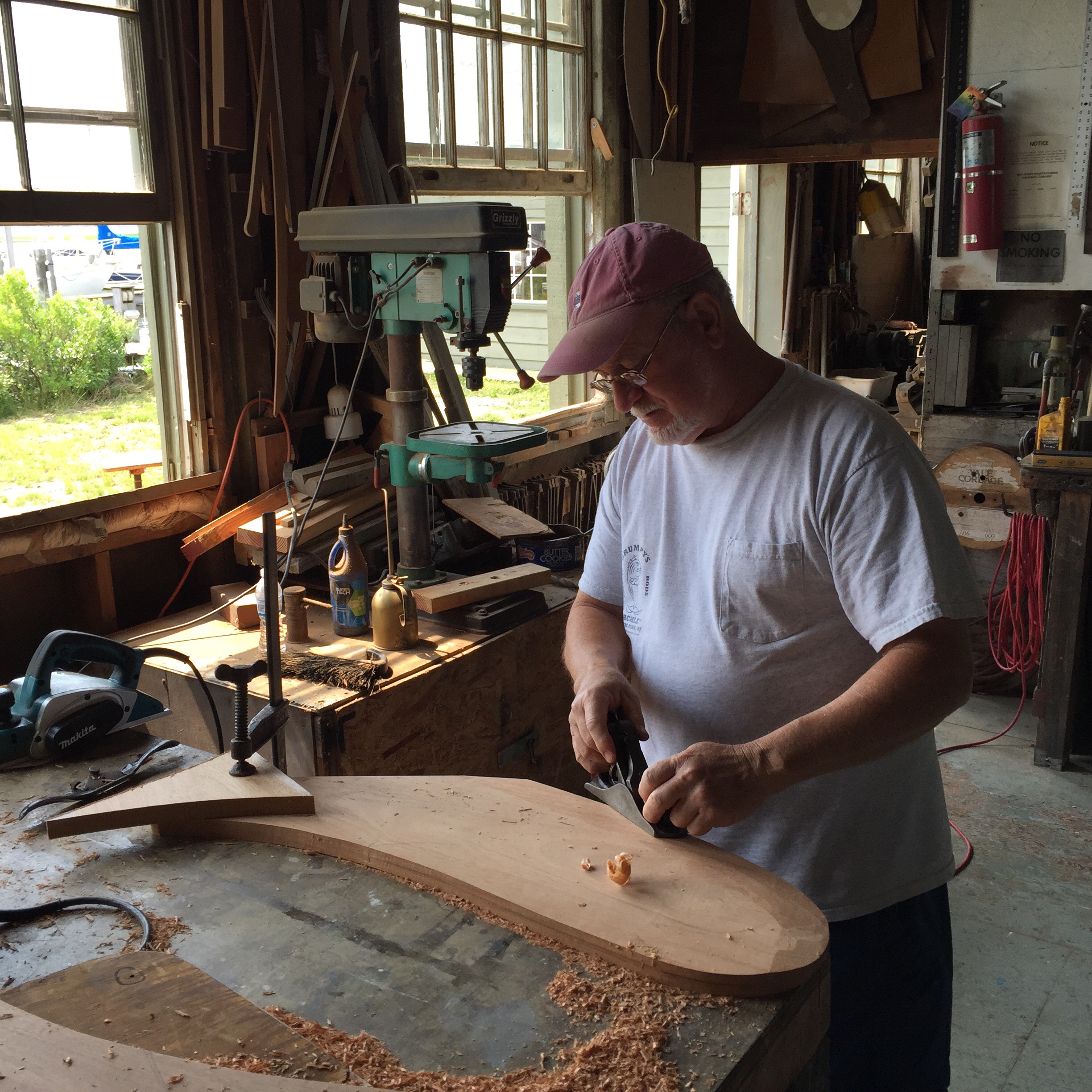 Paul Smith fashioning a Duckboat rudder.  Nice breeze blowing in the window.  Ahhh…..