Sjogin's mast was stepped yesterday after far too long.  I forgot the customary 1985 Bahamian quarter with a local sloop on one face.  A quarter was used yesterday with her traditional coin to be slipped under the mast today.  That should please Poseidon.
Looks like I managed to label the shrouds and stays correctly as everything seems to fit.  The rigging will settle down over time and especially after a few sails.  (Sailing, what a concept.)
Here are a few pics from yesterday: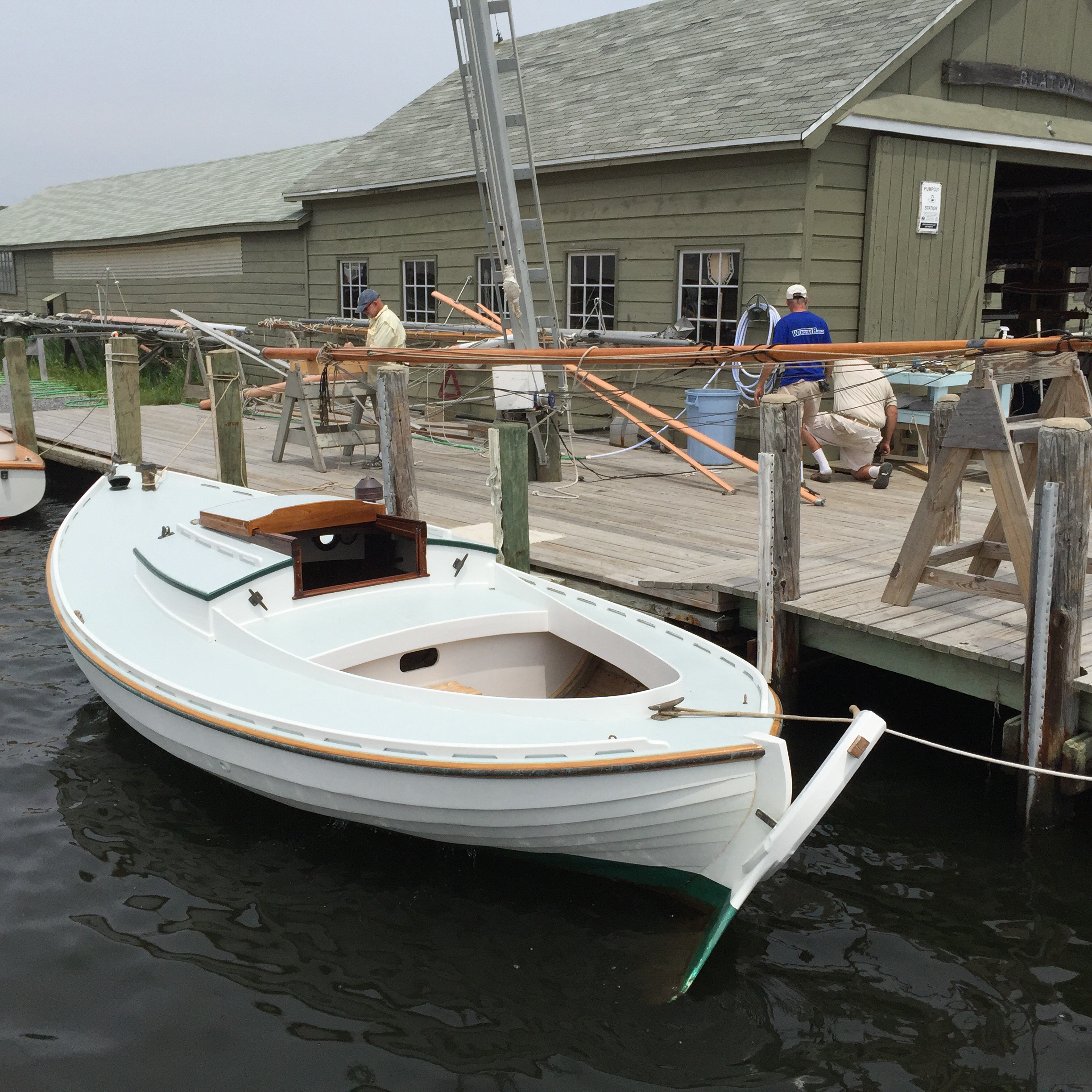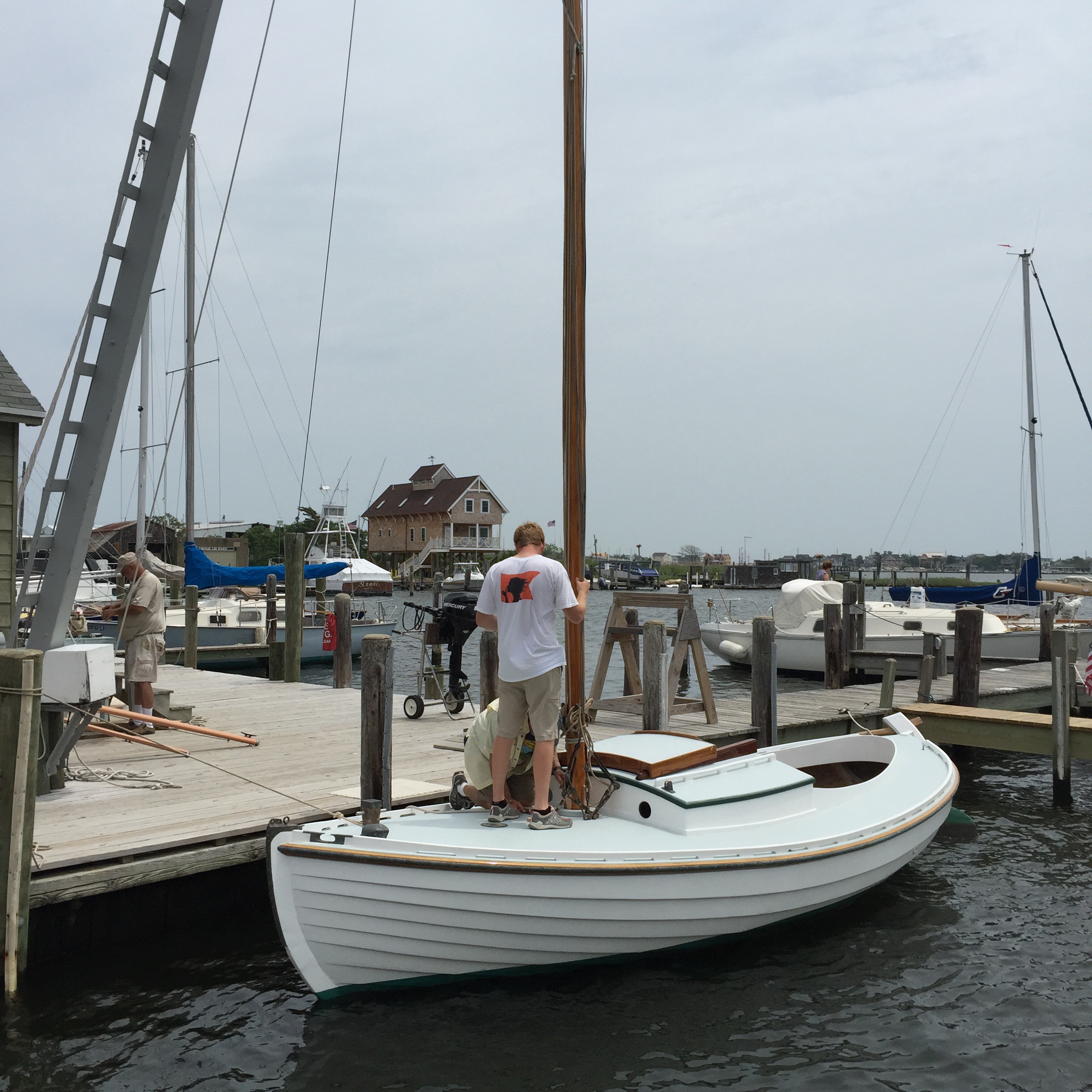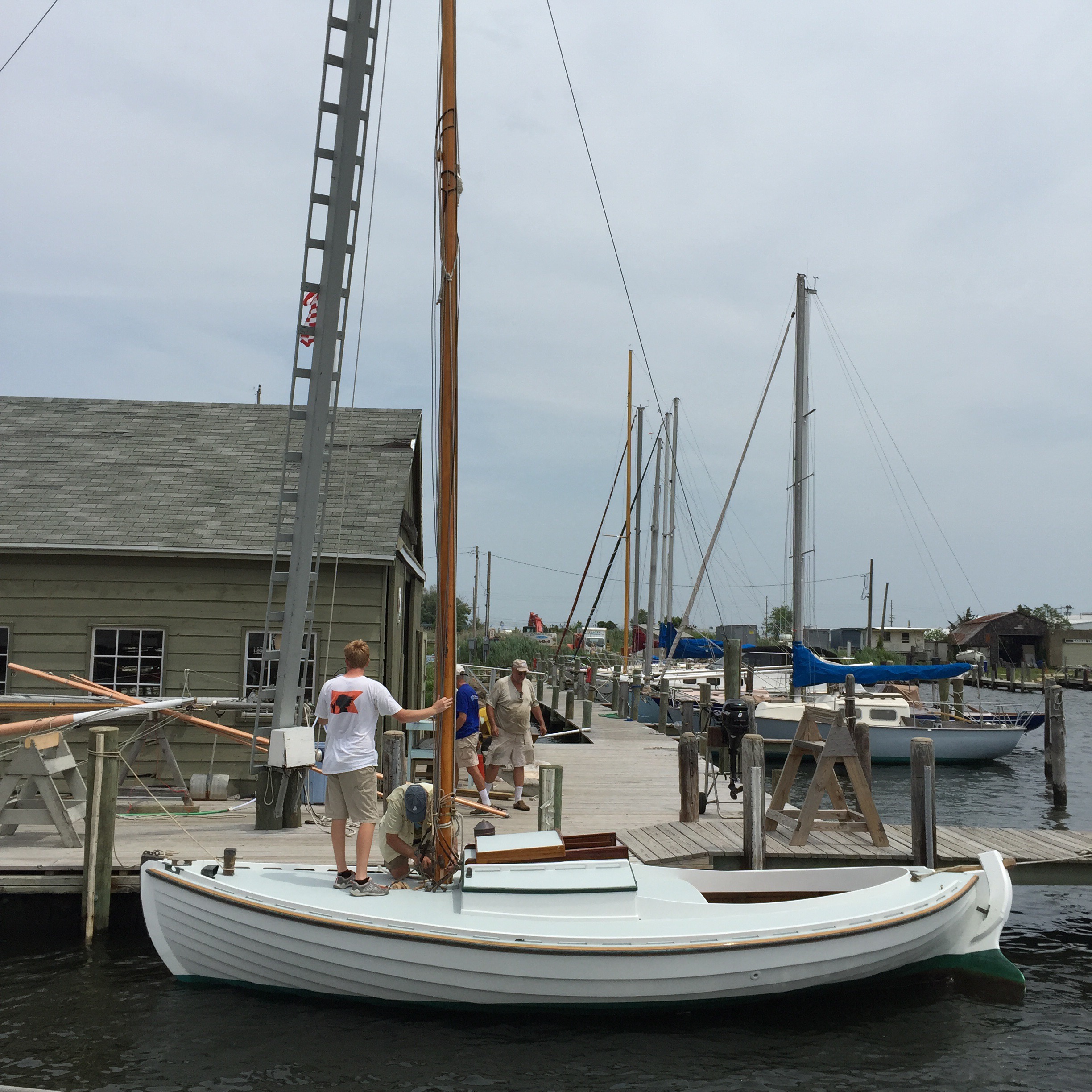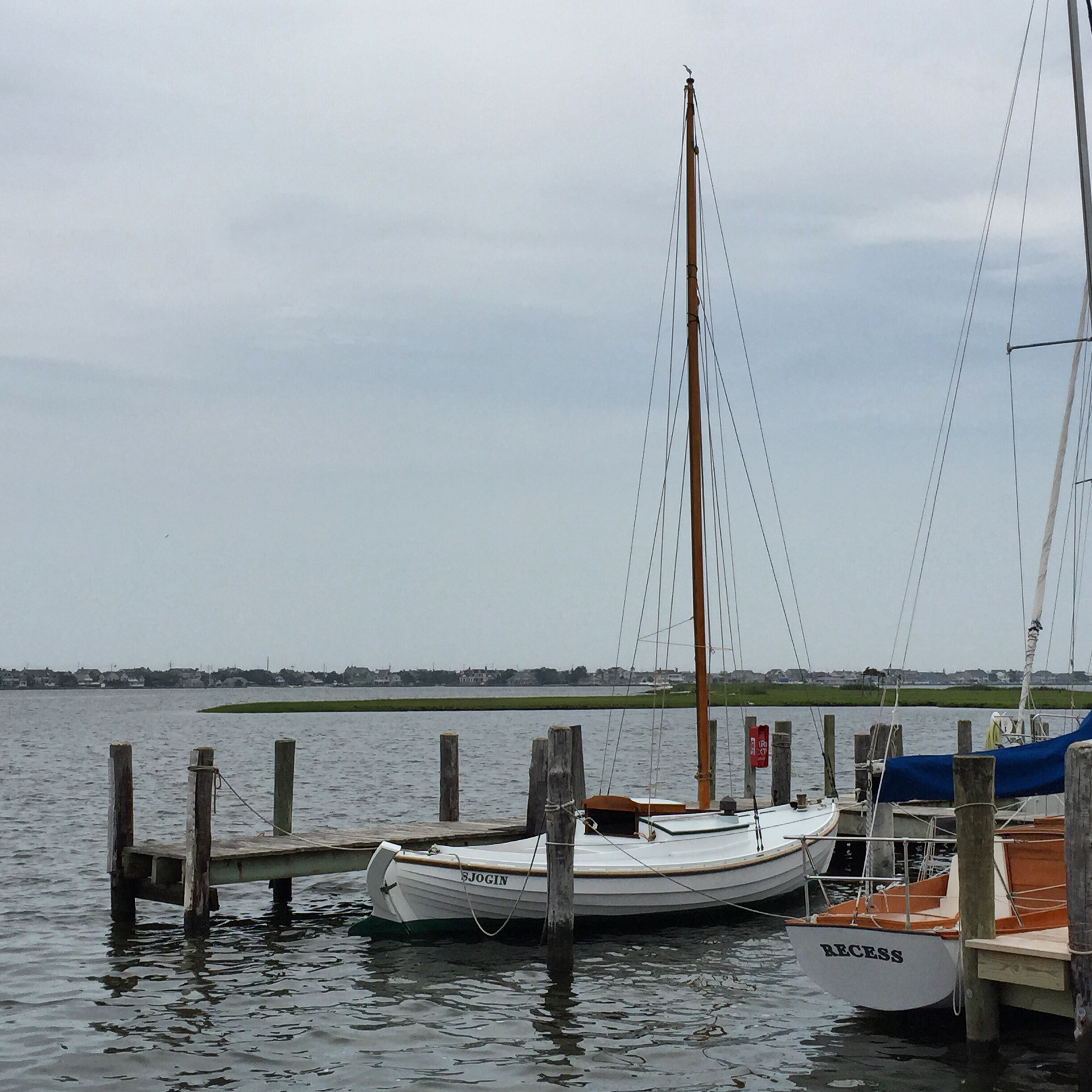 Remember you can click on the photos for a larger image.
Thanks all for your patience over the years with my slow posting pace.  These new tools will hopefully shorten the publishing schedule.  We'll see.