Sitting down below with a warm fire and an about to be removed wisdom tooth. Figured I'd chew on a well toasted sausage bread before days of mush.
This is also my first iPad post.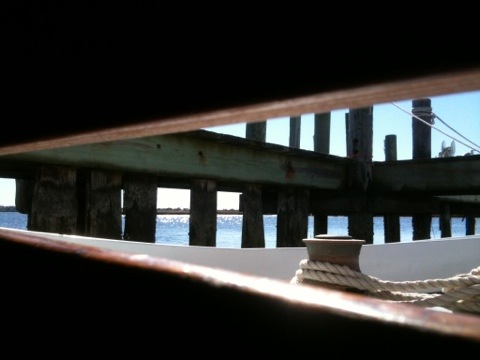 The view yesterday under the dock at Beaton's. I knew as soon as I shipped the rudder, the sailing conditions would revert to mean.